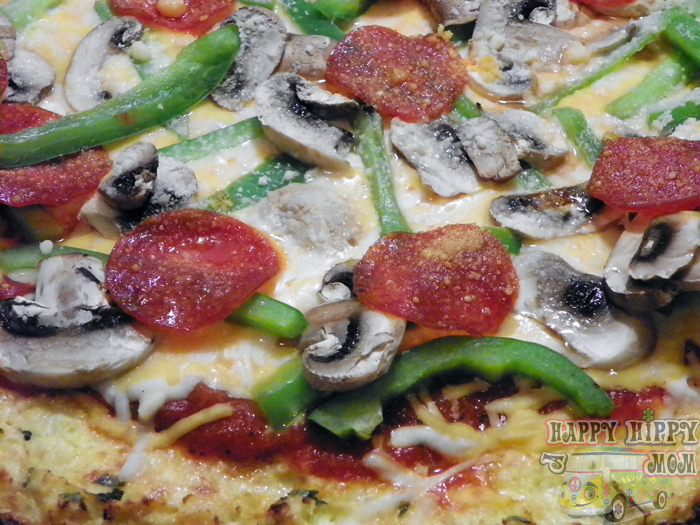 Every single dieter has a food nemesis! It's that certain dish we fear, smell, and give in to the temptation,  following an hour sweating our butts away on the treadmill.  Mine happens to be pizza.  The aroma from the fresh pizza sauce, mozzarella, and homemade crust baking within the oven sends me across the weightwatchers edge!
This past year I saw a guest on the Dr. Oz show talking about her weight loss secrets.  It was the very first time I seen the recipe for cauliflower pizza crust introduced and was intending on giving it a go but never got around to cooking it.  However,  I saw precisely the same recipe on Pinterest and recently again on the Simply Stacie blog!  I just knew I had to try this healthier, low carb version of pizza!
The recipe is rather uncomplicated.  I suggest you rice the cauliflower inside a food processor utilizing the shredder blade.  You can use a cheese grater, but it's likely you'll have a massive crumbly mess on your counter top.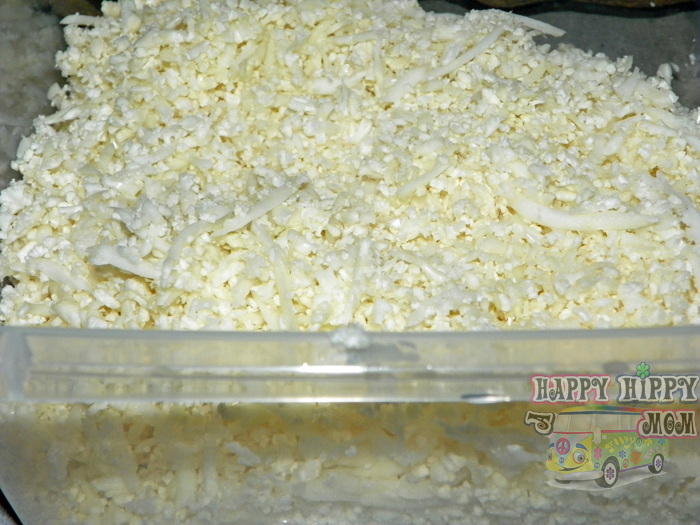 Additionally, make certain to squeeze any excess water out from the cauliflower after cooking it,  This really is the key to getting the crust to stay firm enough in order to hold up against the toppings.  The toppings you decide on is purely your decision.  Nonetheless, I recommend making your own sauce from plain canned tomatoes to steer clear of any unnecessary sugar you generally get in pre-made bottled sauce and also to use low-fat cheese to help keep the pizza lower in calories and fat.  I cheated a little bit and  placed some pepperoni on the pizza to entice my son in trying it.  However, if you're able to break free without having the fattening stuff leave it off for a truly guilt free pizza!
The taste is soooooooo delicious and honestly—-I found one medium piece to be plenty!  It is much more filling than regular pizza crust!  You have to try it!
I should mention I doubled the recipe to make a bigger pizza and it held up wonderfully and completely cooked all the way in the middle!  Like I said, the main factor is to press the water out before mixing the eggs and cheese in the cooked riced cauliflower.  Just make sure if  the edges of the cauliflower pizza crust become too crisp (burnt) to cut  off any black spots before serving it.  You don't want to eat anything that is burnt, because it is no good for you!
Cauliflower Pizza Crust – Low Carb Recipe

Ingredients

1 cup cooked, riced cauliflower
1 cup shredded mozzarella cheese*
1 egg, beaten
1 tsp dried oregano
½ tsp crushed garlic
½ tsp garlic salt
Olive oil (optional)
Pizza sauce
Mozzarella cheese, shredded
Other additional toppings of your choice

Directions

Rice cauliflower using the food processor's shredder blade. Alternatively, you can grate the cauliflower with a cheese grater.
Place the riced cauliflower in a microwave safe bowl, add ¼ cup water, and microwave for 6-8 minutes, stirring half-way through.
To make the pizza, preheat the oven to 450 degrees F. Generously grease a pizza pan or cookie sheet with olive oil or non-stick cooking spray.
In a medium bowl, combine the cauliflower, mozzarella cheese and egg together and stir until well incorporated. Add the oregano, garlic, and garlic salt. Transfer to the cookie sheet, and shape into a 9-inch circle. Brush the crust with olive oil to help it brown in the oven.
Baked at 450 degrees F for 15 minutes, until the crust is browned and cooked through the middle.
Remove the crust from the oven, add your sauce and toppings. Place under a broiler at high heat until the cheese is melted and bubbly. (About 3-4 minutes).
Allow the pizza to cool slightly, then cut into small slices and serve.