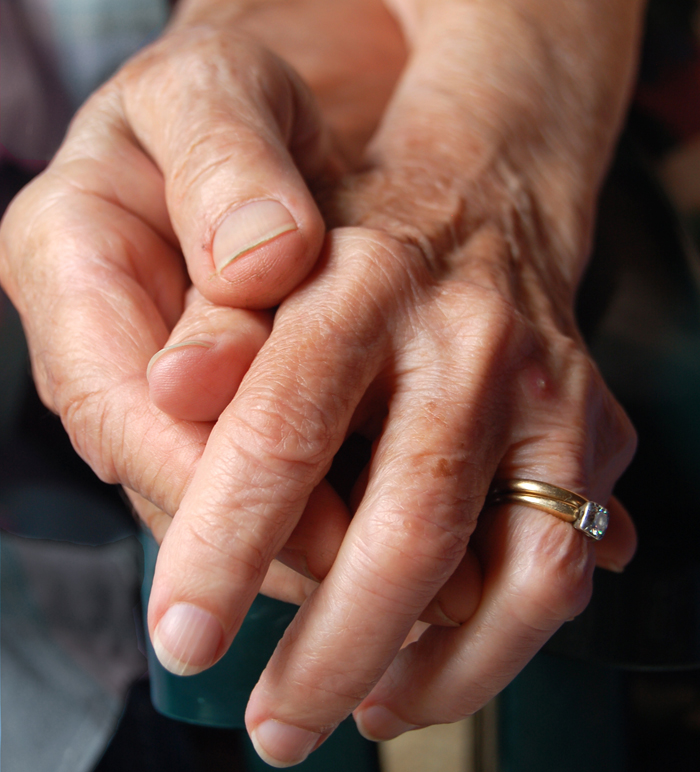 Making the choice to take care of an elderly member of the family in the home is often a stress filled decision. I can recall when my mother determined she would be my dad's sole caregiver,  the responsibility she felt in the beginning was overwhelming.  From time to time,  I could see she was frightened and my mom required support from everyone around her.  She would get depressed as his condition grew to become more serious and needed frequent encouraging.  Apparently, feelings of guilt, anger, and frustration are common among caregivers.  She needed to be reminded to acknowledge her limitations and also ask for help when she needed to take a break from her caregiving schedule. Nevertheless, should you ask her now if she would have done anything differently or changed her mind about caring for my father throughout the worst time in his life,  she would say she was thankful to have had the opportunity to be with him in his final days and has no regrets.
Fall Prevention
[field name= iframe1]
The thought of long term care planning and becoming a caregiver can produce extreme anxiety!  I know the biggest element of my mom's stress was being worried about my dad getting injured at home when he was mobile.  Mainly, she was concerned about him falling.  Most falls are due to hazards easy to overlook, but are easy to fix,  such as removing any clutter on the floor,  tacking down scatter rugs, and making sure pathways are well lit.  The best method to avoiding a loved one getting hurt is to go through each room with a home safety checklist and look for areas that need to be improved.  Even though most fall prevention improvements can be made easily, some actually may need to be performed by a professional.  I know once my mom went through assessing her home for safety risks and fixing any hazards, a lot of her fears were eased.
Get Your Caregiving Questions Answered!
[field name= iframe]
If you are currently a caregiver or deciding upon caring for a loved one in your home,  please don't feel alone. Don't be afraid to ask for help!  There are several great sources of information and support groups ready to help assist you in your journey. For instance, Genworth has a wonderful Facebook page dedicated to caregiving questions. Their professional care advocates will help answer your questions about caregiving challenges.  All you need to do is ask your question and check back for answers on Tuesday and Friday afternoons by 5pm eastern time!