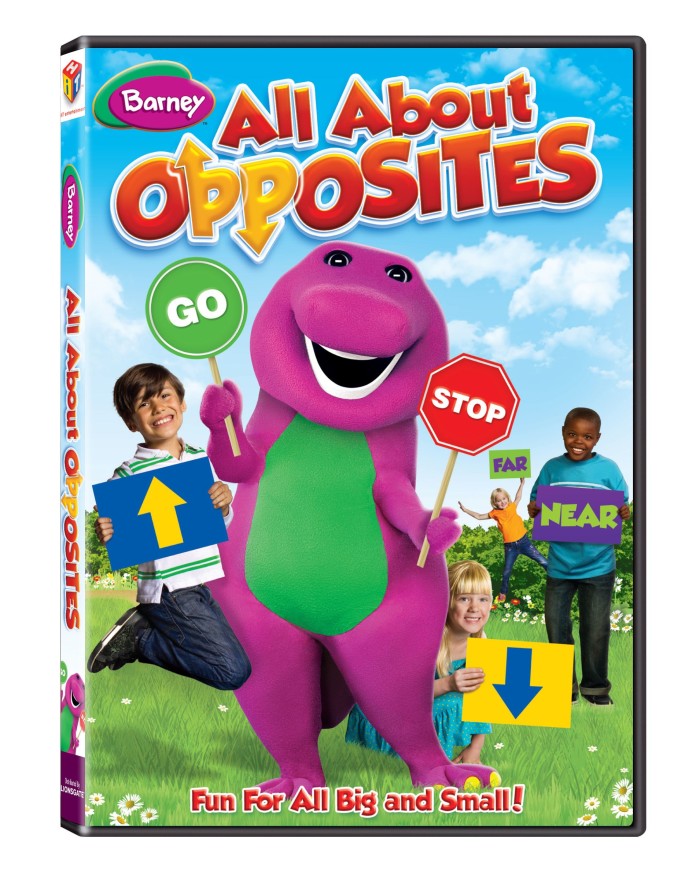 A Learning Adventure Just In Time For Back-To-School!

BARNEY:  ALL ABOUT OPPOSITES

Available On DVD, Digital Download And

On Demand July 10, 2012

From Lionsgate And HIT Entertainment

Street Date: 7/10/12

DVD SRP:  $14.98

PROGRAM DESCRIPTION

Opposites attract, especially when there's fun and good friends involved!  Join Barney and his friends for exciting adventures and games in Barney:  All About Opposites, arriving on DVD, Digital Download and On Demand July 10, 2012 from Lionsgate and HIT Entertainment.

Come along as everyone's favorite big purple dino teaches about the opposites that we see around us every day, including stop and go, hot and cold, big and small and more!

Trusted by moms and adored by children, Barney displays sharing, caring, imagining, dancing and learning on television and online and through live events, home entertainment, toys and publishing. The Emmy award-winning series, Barney & Friends  is one of the top-rated preschool shows today, airing on PBS KIDS  and Sprout.

SYNOPSIS

There's nonstop fun as Barney and his friends go and learn all about opposites! Everyone helps Baby Bop understand concepts like up & down, in & out and high & low. Hey Diddle Diddle, the kids see that they can be big or little, but it's what's inside that counts! Then join in as Barney and his friends have a cool time on a hot day in a pretend winter-summer wonderland learning about hot and cold! There's always Tee-rrific teaching and fun when big dinos and small friends are around!

 Episodes include:

"Stop! Go!"
"A Little Big Day"
"It's Hot! It's Cold!"

 DVD BONUS FEATURES

"Let's Learn About Opposites" Game
The purple dinosaur is back getting your children singing and dancing, while educating them on important lessons once again in the new Barney  "All About Opposites" DVD!  With an approximate running time of 75 minutes,  children will learn  how to safely cross the street as they sing along to the cute song "Walk Across the Street" in the episode "Stop! Go!"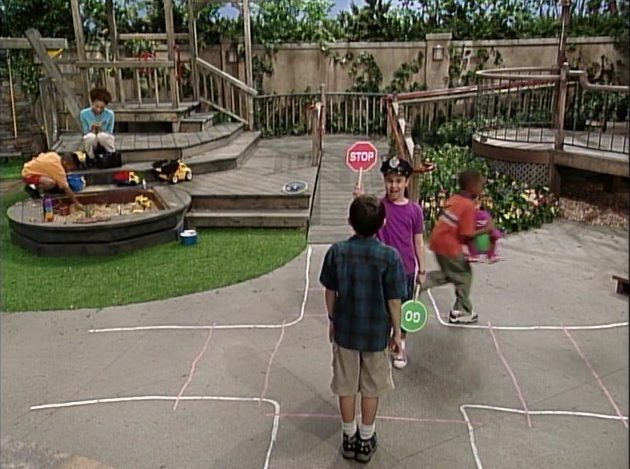 "A Little Big Day"  teaches kids about the size of shapes.  The episode includes the popular fun song "Itsy Bitsy Spider."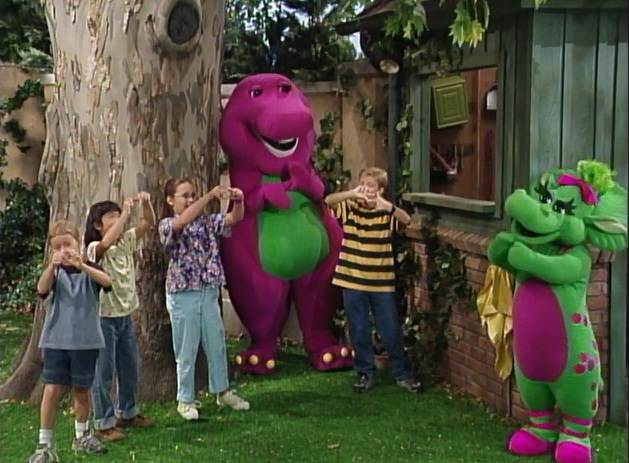 In "It's Hot! It's Cold!" Barney teaches children about the differences between hot and cold, then turns the playground into a winter and summer wonderland.  Fun songs include Icy, Creamy Ice Cream,  The Yum Yum Song, and more!  Kids also learn how it is essential to wash their hands before they eat as they sing along to the Squishy, Squashy, Washy tune.  This episode was my son's favorite.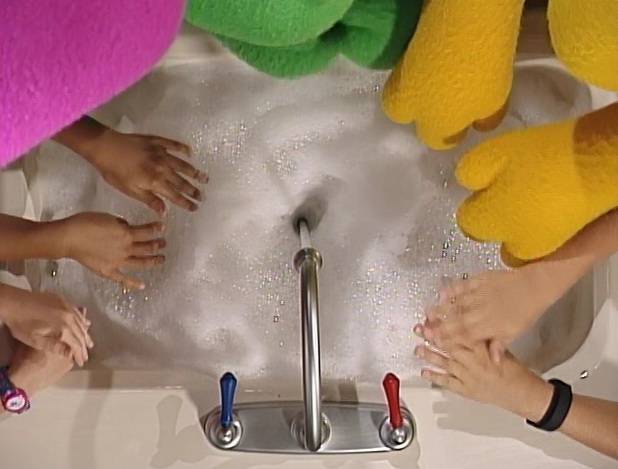 The DVD additionally features the "Let's Learn About Opposites" game where kids are asked to choose the little picture that is opposite of the big picture such as day and night.  The game is entertaining and my son enjoyed playing it.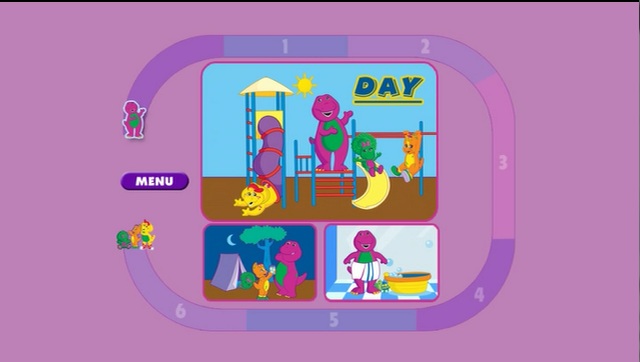 Buy It
Barney  "All About Opposites" DVD  is geared towards children ages 1-5 and can be purchased for just $11.83 at Amazon.com!
Stay Connected
Stay connected with Barney uses these social media sites:
Program Website: www.barney.com
Facebook: http://www.facebook.com/barney
Barney  "All About Opposites" Giveaway
Courtesy of Lionsgate And HIT Entertainment, one reader will win the new Barney  "All About Opposites" DVD! To enter the giveaway please follow the instructions provided on the Rafflecopter form. Any comments are welcomed below, but won't count towards the giveaway. Only entries using the Rafflecopter form will be eligible for prize. Thank you!
[field name= iframe]