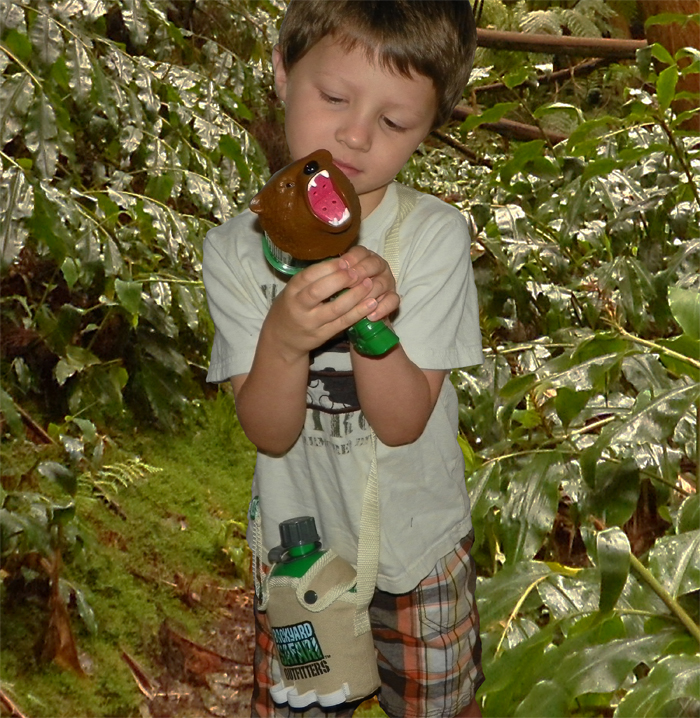 Children don't get outside and play the way they used to. I can recall when it was cool to spend a day setting up a fort within the woods or playing common playground sports like kickball.   These days,  kids aren't happy unless they're plugged into battling monsters in video games or wasting the entire day indoors glued to the home computer.  The increased emphasis on modern technology is partially the problem, but it's also on account of parents not inspiring their small children to explore the great outdoors.  Persuading youngsters that discovering things in the environment could be exciting may not be as easy as impressing them with the latest video game.   On the other hand,  there are a number of products available on the market which are relatively affordable to help get your kid off the couch and in the backyard.
If you are looking to inspire your child  to explore the ecosystem check out Summit Toys Backyard Safari Outfitters essential field gear line.  The line offers everything you need to get your  kid geared up for fun outdoor adventures.  From field canteens to rugged cargo vests to awesome critter shacks, Backyard Safari Outfitters turns an ordinary backyard into a wondrous nature playground that your child will spend hours exploring!
My son received several fantastic products from the Backyard Safari Outfitters line including:
FIELD CANTEEN ($14.99)

Next to oxygen, there's nothing more essential than water, especially when you're on safari. That's why the Backyard Safari Outfitters Canteen should always be at your side. Stay hydrated on long treks. Capture fresh rainwater for quick clean-up in the field. The fabric holder helps protect the bottle and insulate the contents from temperature changes. The Canteen comes with a "no lose" cap band and an adjustable, comfortable shoulder strap. It comes with the 5 Essential Steps to Staying Hydrated Pop-Up Field Guide and the colllectable Hydration Expert Patch!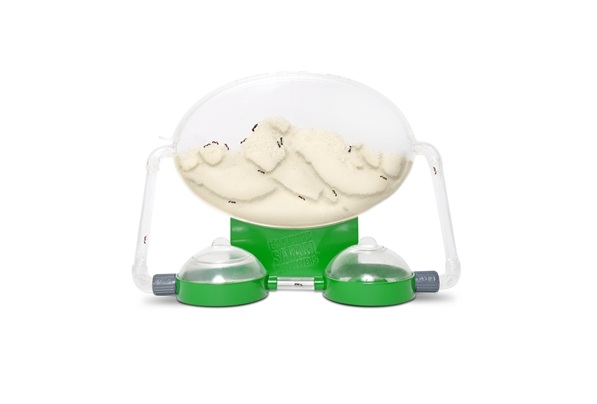 ANTROPOLIS ($19.99)

Take your bug wrangling to the next level with the ANTROPOLIS! Not only does this buildable ecosystem let you monitor ants, it also lets you interact with them. Watch as they burrow in the soil. Give them food and water to keep them healthy and active. Use the shut off sleeves to control how many ants are contained in each passage. Upgrade sets are available to add even more exciting features, like a plant-growing terrarium. It's a living, breathing ANT metropolis!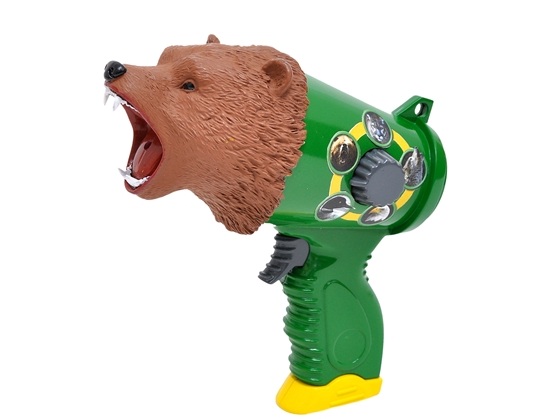 ANIMAL CALLER – BEAR ($14.99)
Call five different North American animals with the Animal Caller. From the wild Grizzly to the stealth Cougar, from the lonely howl of the Gray Wolf, to the majestic call of the American Eagle. Simply turn the dial to your chosen animal, press the trigger, and you'll be transformed into a wild animal!
[field name= iframe]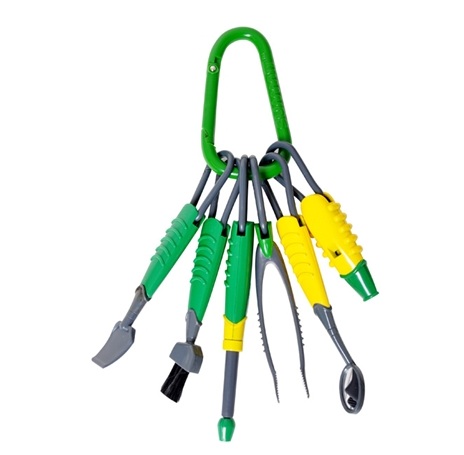 Backyard Safari Outfitters Essential 6-IN-1 Field Tools ($11.99)
Pick, brush, grab, or probe. Whether gathering samples or excavating that dig site, up close or in hard to reach spaces, these sturdy tools will handle hundreds of field tasks. Clipped to your Cargo Vest they stay within reach to snap off—and back on—with single-handed ease. Tough, yet safe, nylon plastic won't wear out. And when you discover that interesting find, signal the rest of your field crew with the high audible field safety whistle.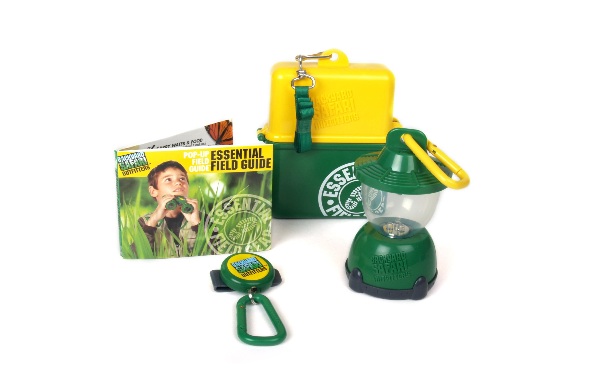 Backyard Safari Adventurer Kit ($19.95)

Adventure in high gear. Gear up for adventure with this value pack of field essentials. Includes water tight case, retractable caribiner clip, rugged mini lantern, and Pop-up Essential Field Guide.
Made Durable!
My son LOVED all the Backyard Safari Outfitters toys!  What I like most about the products is they are made with durable materials.  My son plays rough and these toys hold up against the hard outdoor play they endure!  The Animal Caller Bear by far is his favorite out of all the toys.  The sounds are extremely realistic!
However, we haven't tried out the Antropolis toy yet.   He has been begging me to set it up, but I'm waiting until he understands he can't let the ants loose in the house! LOL!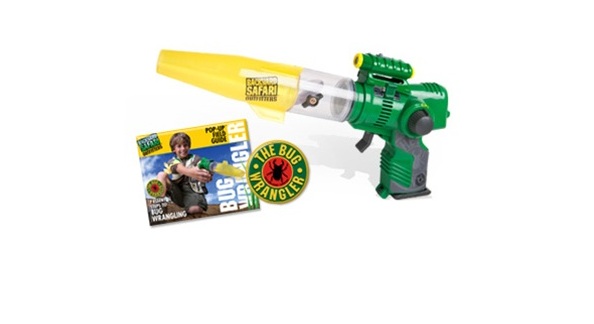 Backyard Safari  Bug Vacuum!
I know this might sound silly, but I want the Summit Backyard Safari Bug Vacuum With Lazer Light!  I don't like bugs!  In fact, I hate spiders so much that I usually have to leave the room when I see one.  However, I hate killing anything, even if it is creepy and I feel awful smacking something that can be placed outside in its own environment.  The Bug Vacuum would be fantastic for sucking up the creepy crawler without getting to close to it.  PLUS, it would be perfect for the next time my son wants to remove a bug in his room without needing my assistance.  I definitely want the cool toy and it is on my Christmas wish list!
Check out all the wonderful toys Backyard Safari Outfitters has to offer!  From the Base Camp Field Shelter to Bird Watcher Field Kit,  there is something to entice even the reluctant little explorer! Backyard Safari Outfitters is available at Toys R Us, Wal-Mart, Barnes and Noble, Amazon.com, and Target!