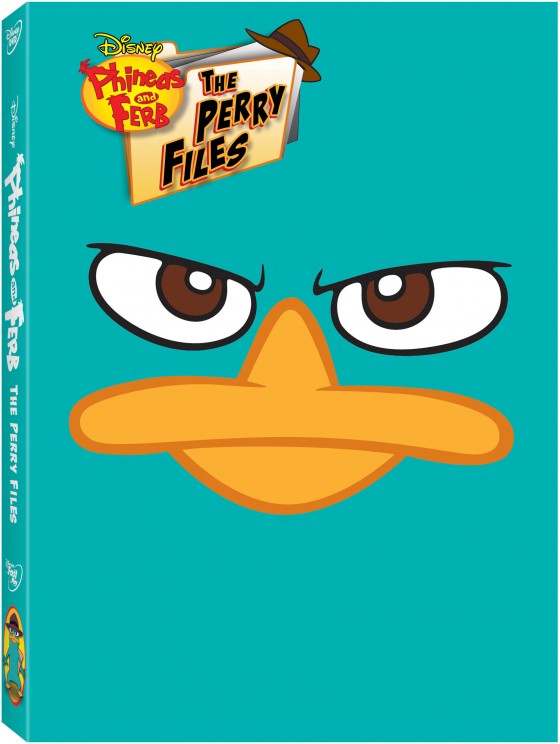 On June 5th,  seven fun-filled episodes of TV's #1 hit animated series featuring Perry the Platypus and the dynamic duo Phineas and Ferb released on Disney DVD with Digital Copy and an exclusive Perry Activity Pack!
Synopsis:
While Phineas and Ferb do it all to make every day the best day ever, evil lurks just around the corner! But there is hope for the unsuspecting citizens of Danville. Now, for the very first time, crack open the top- secret archives of O.W.C.A. (Organization Without a Cool Acronym) to expose… THE PERRY FILES!

Join Perry the Platypus–a.k.a. Agent P.–on his most exciting adventures as he thwarts his nemesis, Dr. Doofenshmirtz, at every turn. With groovy gadgets, mad skills and his trademark brown fedora, this semi- aquatic, egg-layin' mammal of action is unstoppable! Experience the hilarious havoc as he defends the Tristate Area against Doof's "inators," battles rogue agent "Dennis the Bunny," and much more. When it comes to secret agents, Perry's not only the real deal, he's real teal!
[field name= iframe]
[field name= iframe1]
[field name= iframe2]
[field name= iframe3]
[field name= iframe4]
PHINEAS & FERB: The Perry Files episodes include:
1. "No More Bunny Business"/"Spa Day"
2. "Split Personality"/"Brain Drain"
3. "Candace Disconnected"/"Magic Carpet Ride"
4. "Ask a Foolish Question"/"Misperceived Monotreme"
5. "Mommy Can You Hear Me?"/"Road Trip"
6. "Perry The Actorpus"/"Bullseye!"
7. "Escape from Phineas Tower"/"The Remains of the Platypus"
Bonus:
Nerves of Teal
Do you have nerves of teal? Then OWCA (Organization Without a Cool Acronym) wants you! See if you have what it takes to become like Agent P in this spy recruiting video.
[field name= iframe5]
Platybus Tour
Take a look inside the Platybus, the traveling Phineas and Ferb exhibit that toured North America.
[field name= iframe6]
Exclusive Activity Kit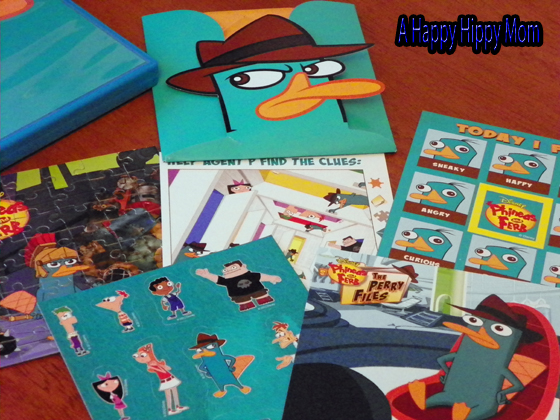 The two disc combo pack additionally includes an exclusive activity kit containing a puzzle, magnet, stickers, hidden object game, and more!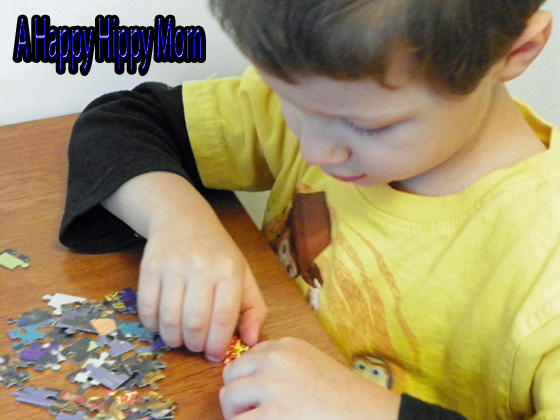 About Phineas and Ferb
I'm not ashamed to confess I love Phineas and Ferb and watch it even when my children aren't around to view it with me.  Call me insane, a big kid at heart, or just plain weird, but watching the hilarious series relaxes me and I can always depend on a chuckle or two.
The Phineas and Ferb animated show made its first appearance back in August 2007 and later premiered on Disney Channel February 2008.  The cartoon follows the life of Phineas Flynn (Vincent Martella), his very quiet,  yet genius English stepbrother Ferb Fletcher (Thomas Sangster), and their pet  platypus Perry.  Perry  is really a secret agent working for O.W.C.A. (The Organization Without a Cool Acronym),  a government organization of animal spies.  His mission is almost always to foil the plans of evil Dr. Heinz Doofenshmirtz, which some how during the battle unintentionally cleans up what the brothers are working on that day.
Meanwhile, Candace (Ashley Tisdale) detests her brother's manage to never get into trouble for their outrageous schemes and ideas.  She's continually looking for ways to get her mom to notice what is going on and catch them in the act, but  it never seems to work out so she appears ridiculous.
The witty mother is Lindana Fletcher (Caroline Rhea) and is Phineas and Candace's mom. She is basically just a regular American mom, although she used to be a one hit-wonder pop star and now just plays in a jazz band with the other moms in the neighborhood.  She is married to Ferb's biological English father named Lawrence Fletcher (Richard O'Brien). Lawrence is very laid back and enjoys history.
The funny characters, music, and adventures (which take place during summer break) are highly entertaining for children and adults!
Favorite Episode From PHINEAS & FERB: The Perry Files DVD
The Phineas and Ferb: The Perry Files (Two-Disc Combo: DVD + Digital Copy + In-pack Perry Activity Kit) features seven popular shows out of the series.  My favorite episode on the disc is "No More Bunny Business" where Candace finds an adorable rabbit outside of her house and decides to take care of it.  However, "Mr. Cutie Patutie" (the name Candace gave the bunny) is actually a rogue agent named Dennis who is on a mission to infiltrate Perry's lair and steal the system of the O.W.C.A.
In the meantime, Phineas receives a box containing a pair of  X-Ray glasses he had ordered from a comic.  All excited thinking he was going to be able to see the bones in his hands, Phineas finds out the glasses don't actually provide X-Ray vision.  Disappointed, he throws the glasses down and calls them a rip-off, "just like the body building course they got last summer."   The brothers decide to build real X-Ray glasses using super concentrated carrot juice and Isabella's  Quick-E-Bake Oven, which just happens to be sitting in the boy's backyard.  The two then use the  X-Ray vision glasses to help others.
Back at Doofenshmirtz Evil Inc., Dr. Doofenshmirtz, gets bored waiting for Perry the Platypus to show up and creates Planty the Potted Plant to replace him.  His plans are to lure the barking dogs, which are annoying him,  out of the Tri-State Area with a large dog bone he created called the Dog-Biscuit-inator!
Stay connected with Phineas & Ferb using these social media sites.
Like Phineas & Ferb on Facebook
Follow Phineas & Ferb on Twitter
Visit Phineas & Ferb on Disney Channel website
BUY IT
Phineas and Ferb: The Perry Files (Two-Disc Combo: DVD + Digital Copy + In-pack Perry Activity Kit) can be purchased at Amazon.com for just $12.99!   That is a 35% savings off the suggested retail price!  The DVD would be perfect to have on hand for those summer rainy days when the kids are looking for something fun to watch!
PHINEAS & FERB: The Perry Files DVD Giveaway!
A lucky reader will receive a copy of PHINEAS & FERB: The Perry Files on DVD!  To enter the giveaway for the chance to win it,  let me know what character from the series is your child's favorite!  If you don't have children than let me know which Phineas & Ferb character you like the best!
[field name= iframe7]