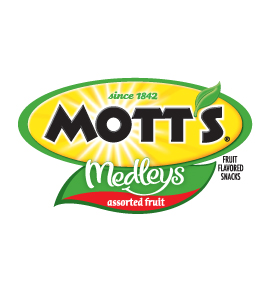 Message from MyBlogSpark:
Summer is on its way and with that comes a schedule jam packed with play dates, summer camp, and road trips. With all these activities planned, there is one thing your kids are sure to need … great tasting snacks! Fortunately the Mott's taste that kids love is now available in yummy fruit flavored snacks! Available in Assorted Fruit and Berry varieties, Mott's Medleys Fruit Flavored Snacks are the ideal blend of great tasting and quality ingredients that will make both kids and moms happy.

Made with real fruit & vegetable juice* and natural colors and flavors
Available with year round Double Box Tops

Mott's  Medleys Fruit Flavored Snacks are great on-the-go, so whether your family is lounging by the pool, playing in the park, or hanging on the beach this summer, Mott's has snack time covered! You can visit http://bit.ly/MottsCoupon to download a printable coupon for $0.60 off the purchase of (1) Mott's Medleys Fruit Flavored Snacks today!
My Thoughts about Mott's Medleys Fruit Flavored Snacks
Should you have gummy addicts in your house like I do and don't want to pump their small developing bodies with artificial flavors, colors, sweeteners, or preservatives,  than stock your kitchen pantry this summer with Mott's Medleys Fruit Snacks!  The delicious treats are an excellent alternative to candy and satisfy the hungry monster's sweet tooth.
Mott's Medleys Fruit Snacks are made with real fruit and vegetable juice, are only 80 calories per pouch (8 gummies), gluten free, fat free, and a good source of vitamin C.  However, I think the point should be made that although the snacks are yummy and made with natural ingredients,  they are certainly not a replacement for real fruit and veggies which contain fiber children so desperately need.  Furthermore, the fruit snacks are high in sugar much like real fruit and for kids who are sensitive to sugary treats—moderation is the key!
Mott's Medleys are the fruit and veggie snack that isn't just for kids!  I grab a bag or two throughout the day myself  and enjoy  the great taste moms have loved about Mott's since 1842!  I happen to like the Mott's naturally flavored berry snacks the best, but both varieties are incredibly good!
It is difficult to find fruit snack products not using artificial colors these days.  Artificial dyes are linked to behavioral changes in some children and have shown to worsen hyperactivity.  I appreciate manufactures that are trying to eliminate the artificial food colorings from their products and finding natural sources to replace the chemicals! Thanks Mott's for making a positive difference!
Stay Connected
Stay connected with Mott's using these social media sites:
 Mott's Medleys Fruit Flavored Snacks Giveaway!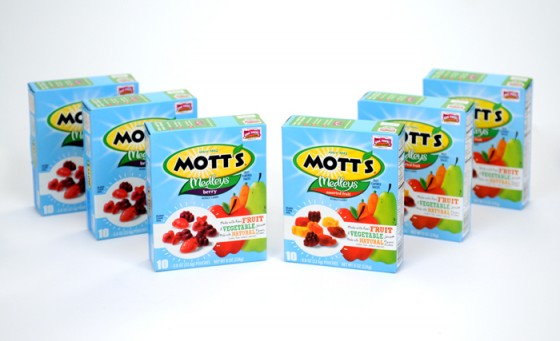 Four lucky readers will each win a Mott's Medleys Fruit Flavored Snacks prize pack containing:
3 boxes of Mott's Medleys Fruit Flavored Snacks in Assorted Fruit
3 boxes of Mott's Medleys Fruit Flavored Snack in Berry
To enter the giveaway for the chance to win it,  please let me know (on the Rafflecopter form) where will Mott's Medleys Fruit Flavored Snacks be traveling with you this summer?
[field name= iframe]
"Disclosure:  The product, gift pack, information, and additional sample have all been provided by Mott's through MyBlogSpark."