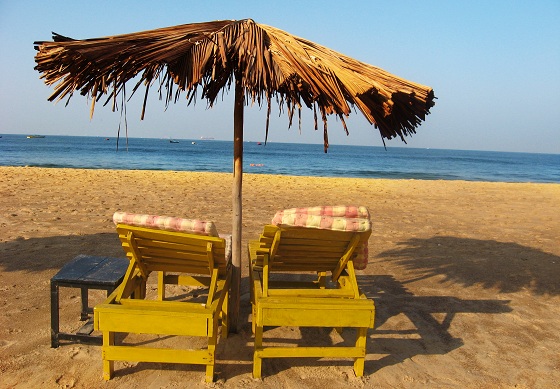 Happy belated Don't Fry Day!  Never heard of it?  The Friday before Memorial Day, May 25, 2012, was designated by the National Council on Skin Cancer Prevention to help reduce rising rates of skin cancer.  Here is the deal!  Skin cancer is highly preventable, nonetheless it is by far the most common type of cancer in the United States. Statistics show there are more than 3.5 million cases of skin cancer diagnosed in over two million people each year, which is more than new cases of breast, prostate, lung and colon cancers combined. Don't be a statistic and coverup!
I know you're  probably out barbequing and enjoying the long holiday weekend and skin cancer is the last thing on your mind. You might even think you may be taking every precaution against the cancer by slathering your delicate skin with sun-screen and don't need any further protection.  However, the National Council urges everyone to go beyond sunscreen to protect their skin while enjoying the outdoors. Even though generous sunscreen usage is an important way to protect your skin from the sun, it just isn't enough! There are additional sun-safety measures that can help prevent skin cancer.  The National Council on Skin Cancer Prevention recommends:
Avoid sun burning, intentional tanning, and using tanning beds;
Wear sun-protective clothing, a wide-brimmed hat, and sunglasses;
Seek the shade when you can. Use umbrellas or other shade structures when outdoors.
Use extra caution near water, snow, and sand;
Get vitamin D safely through food and vitamin D supplements.
"As millions of Americans head outdoors for family fun on Memorial Day weekend – the unofficial kick-off to summer – "Don't Fry Day" is an important reminder for the public to protect their skin from ultraviolet (UV) radiation while enjoying the outdoors," said board-certified dermatologist Sandra I. Read, M.D., co-chair of the National Council on Skin Cancer Prevention. "While most everyone enjoys a sunny day, keeping your skin safe from overexposure to UV radiation can be easy by practicing simple sun-safety tips."
Additionally, the National Council on Skin Cancer Prevention recommends you try and find a a broad-spectrum sunscreen with a sun protection factor (SPF) of 30 or higher for protection from ultraviolet A (UVA) and ultraviolet B (UVB) rays.  Sunscreen should be applied 15 minutes before going outdoors and reapplied every two hours.
It's so sad and frightening skin cancer is on the rise within the U.S.  Here are some statistics you might find interesting.
There are more than 3.5 million new cases of skin cancer diagnosed and 2.2 million people treated in the U.S. each year.
The American Cancer Society estimates that 76,250 cases of melanoma (the most serious form of skin cancer) will be diagnosed in 2012 in the U.S., and 9,180 people will die from the disease.
Melanoma incidence rates have been increasing for at least 30 years. Since 2004, incidence rates among whites have been increasing by almost 3% per year in both men and women.
Most skin cancers are caused by overexposure to ultraviolet (UV) radiation.
Sunburns during childhood increase the risk of melanoma and other skin cancers later in life.
Melanoma is now one of the most common cancers among young adults ages 15-29.
Remember, to protect your skin against getting too much harmful UV exposure, the National Council advocates that taking a life-long approach from the protection from UV radiation is important and should be a year-round practice for everyone.
To learn more about how to protect yourself from skin cancer, visit the National Council's site at www.SkinCancerPrevention.org.