Embark On Fantastic Adventures With Barney  And Friends In An All New Tee-Riffic Transportation Exploration!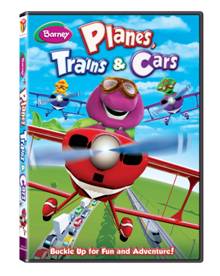 BARNEY: PLANES, TRAINS & CARS
Available On DVD, Digital Download And
On Demand May 15, 2012
From Lionsgate And HIT Entertainment




PROGRAM DESCRIPTION

Come along for a dino-mite ride filled with laughter, friends, fun and song with preschool favorite Barney  and his playground pals in Barney: Planes, Trains & Cars, arriving on DVD, Digital Download and On Demand May 15, 2012 from Lionsgate and HIT Entertainment.  Let your child's imagination be their guide as they trek to places near and far by air, ground, rail and sea – all without ever leaving the comfort of your home – in these four new, transportation-themed adventures.

Trusted by moms and adored by children, Barney displays sharing, caring, imagining, dancing and learning on television and online and through live events, home entertainment, toys and publishing. The Emmy award-winning series, Barney & Friends  is one of the top-rated preschool shows today, airing on PBS KIDS and Sprout.

SYNOPSIS

Beep beep! Toot toot! Make way for Barney  and friends as they embark on fantastic adventures to places near and far. Using planes, trains, cars, boats and their imaginations, Barney engineers fun with songs and stories about exciting places. He shares important safety tips with kids such as buckling seatbelts and more. Join Barney for some Tee-riffic transportation exploration!

Episodes Include:

"On the Road Again"

"Airplanes"

"The Magic Caboose"

"Way to Go"

 

DVD BONUS FEATURES

 Barney's Color Train Read-Along
Barney's Loop De Loop Counting Game

 

VOD/DIGITAL BONUS FEATURE

"Glad To Be Me" Bonus Episode
Stay Connected
Program Website: www.barney.com
Facebook: http://www.facebook.com/barney
Barney fans will enjoy this fantastic collection of four  episodes featuring different methods of transportation.  Within the 79 minutes of total running time, children will learn important safety tips such as buckling seatbelts, wearing helmets, and crossing the road carefully.
My son enjoyed the song-filled adventures and loved the bonus features.  He especially enjoyed Barney's Loop De Loop Counting Game in which he had to choose a number between 1 and 5 and count along with Barney as he made looped de loops in the sky with his plane.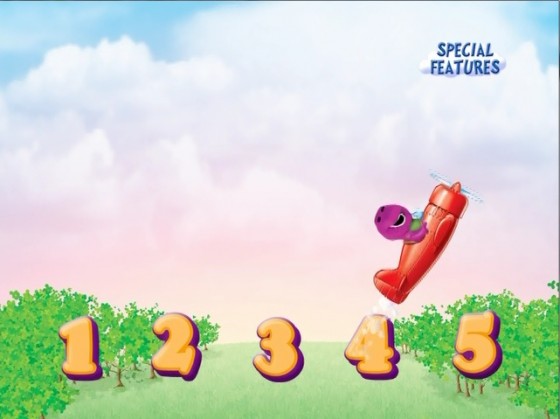 Barney: Planes, Trains & Cars is geared toward children ages 1 through 5 and has a suggested retail price of $14.98.
[field name= iframe]
Barney: Planes, Trains & Cars DVD Giveaway!
Courtesy of Lionsgate And HIT Entertainment, a reader will win the new Barney: Planes, Trains & Cars DVD!  To enter the giveaway,  please follow the instructions provided on the Rafflecopter form.  Any comments are welcomed below, but won't count towards the giveaway. Only entries using the Rafflecopter form will be eligible for prize. Thank you!
[field name= iframe1]