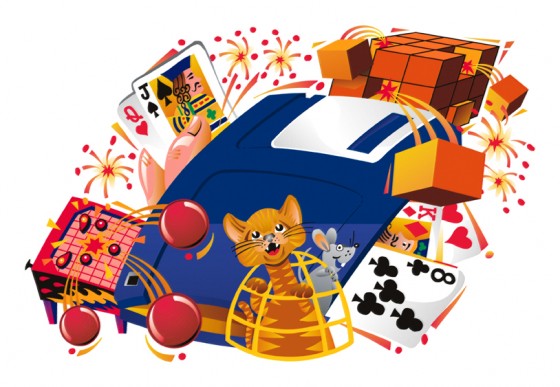 One or more times weekly I get feeling weighed down with life's little hurdles and choose to goof around for the entire day.  I sit down at my laptop with very good intentions of writing something halfway entertaining to discuss with all of you and instead get sidetracked by checking my e-mail a thousand times and after that begin hunting for somewhere to play online gaming.  I don't know about you, but playing games helps take my mind off things.  Plus,  it's a simple way for me to pass serious amounts of  time and unwind.  Should there be the chance to win a prize or cash while playing— it's even better!
Of course the best places to play are for free. Even so,  I've also purchased memberships or made a modest deposit at a number of well-known trustworthy sites during the past as well and won a bit of money to cash out.  A long time ago I learned from an internet buddy to look for places giving no deposit bonuses to experience their gaming website and managed to wager the free comp more than enough to fulfill the cash out requirements.  For example, Onlinebingo.com is currently offering a $10 no deposit bonus for new players to be able to play in any of their amazing bingo rooms, try out the cool slot games and make new friends in their daily chat games.  The online bingo portal is also giving a whopping 550% in total welcome bonuses!  I know $10 doesn't seem like a lot of money, but you can actually get hours of play out of it in the 10 cent Dime Room.  Additionally, Onlinebingo.com provides a Free Bingo Room if you just want to play and chat with your friends.  It would be fun to check them out  this weekend when they are running their special Online Bingo Mother's Party!
There are several free online gaming sites I have a tendency to gravitate towards the most and thought I'd share them with you.  Perhaps you might like to try them out for yourself to see if you like them and you never know, you could possibly even win a prize along the way!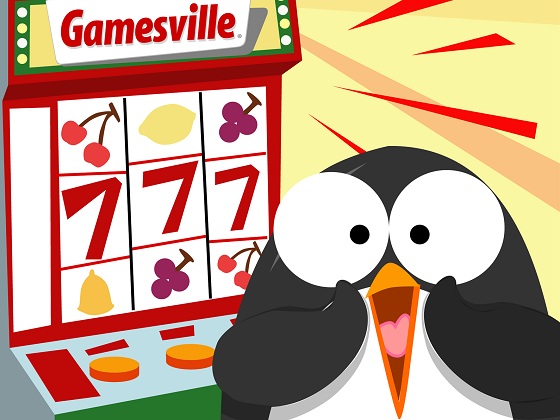 The very first free place I like to recommend is Gamesville. The  casual gaming portal was founded in 1995 in Boston, Massachusetts by Steven Kane, Stuart Roseman and John Furse.  In 1999 it was acquired by Lycos and provides members a place to chat with friends while they compete to win cash prizes playing game shows made available from the show's prize suppliers.  Game titles include Frantic Fish, Three-Eyed Bingo, Wheel of Fortune, and much more.  Prizes vary from a few bucks to $3,333.  Gamers in addition have the option to upgrade their free membership to Gold status for a small fee of $2.99 a month and enjoy ad-free games, daily prizes, member-only rooms, and other special features. I've been a Gamesville member since 2000 and have won several times playing their games.  Gamesville's tagline is "Wasting your time since 1996" and I have to say it's an awesome way of doing it!
Pogo is comparable to Gamesville in that it's a totally free online gaming site offering prizes due to advertising sponsorships. Game enthusiasts may also subscribe to Club Pogo for $5.99 per month, a membership service that features premium benefits including exclusive members-only rooms, no ad interruptions, graphic emoticons, private chat, "Pogo Minis" (avatars)double jackpot spins, play over 40 exclusive games and earn several types of badges.  My experience with Pogo is I've found it to be extremely addicting!  Unlike Gamesville,  providing a smaller list of games, Pogo has a massive assortment of  popular online games  (119 free and 44 Club)  to select from including Poppit, Word Whomp, Bejeweled, and Monopoly.  However, I've played for years and haven't  won a prize, primarily because of the fact there are way more than 100,000 players playing various games competing against each other.  Gamesville on the other hand, usually has only a few thousand members online playing in comparison.  Pogo also offers a fantastic array of games for your iPhone and iPod touch!
The next free fun website I would like to tell you about is Freeslot.  Freeslot is restricted to players 18 years of age an older.  Each day one of the exciting Freeslot.com's games is selected as a tournament game. Players who play the tournament game against each other are competing to win one of 3 prizes ($50, $25, $10).  How it works is you receive 50 rounds or credits and the points you collect go towards your overall score.  Once your credits are depleted you can try again up to 10 times to place within the top three spots.  After the 10 resets are exhausted you can  continue to enjoy the remaining games available at Freeslot.com or wait until tomorrow to try your chances on a different tournament game.   The slots are VERY fun to play and a good way to waste some time.
Winster is another free social free online gaming community where friends help friends solve puzzles to win real prizes. You pick the prize you want to win, then play engaging, fun games until you win your prize.  This site is especially geared for middle-aged or older adults.  The games include a good selection of puzzle games, slot games, and Poker.  Winster is a way for older adults to strengthen their memory and meet friends while possibly be rewarded with small prizes, such as  Wal-Mart and Amazon gift certificates.  I haven't personally spent a lot of time at Winster, but it looks like a great safe and free place to play.
Last,  but definitely not least is Candystand.com.  It's owned by Funtank LLC, a subsidiary of Publishers Clearing House and based in New York City, NY.  Originally in 1997, the casual game portal was  launched by Nabisco and was the first major advergame portal available online.  Members can win a cash prize of $250 by playing free bingo games, which is given away weekly.  Players can also win various other prizes by participating in ticket drawings, sweepstakes, and instant win games.  Candystand has a catalog of well over 100 Flash and Shockwave games.  The 10 top games include Air Hockey Extreme, Vector TD 2, Bingo, Candy Drops, Tri-Peaks Solitaire,  Monster Trucks 2, Momma's Pizza, Billiards,  Amazing Sheriff, and Electric Box 2.  The free online gaming website definitely offers the " sweetest games online!"
So remember, goofing off can actually lead to being profitable if you know where to play!