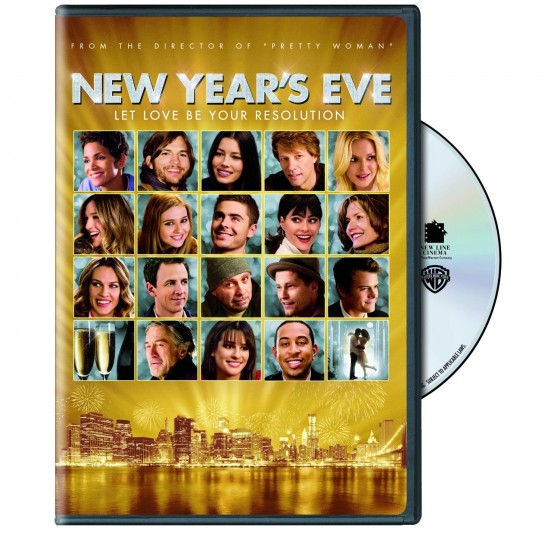 Warner Bros. Pictures is proud to announce the release of the hit romantic comedy New Year's Eve on DVD and Blu Ray May 1st! This all-star comedy stars Ashton Kutcher, Michelle Pfeiffer, Katherine Heigl, Sofia Vergara, Hilary Swank, Sarah Jessica Parker, Zac Efron, Jon Bon Jovi, and Josh Duhamel! Once again, Valentine's Day writer Katherine Fugate and director Garry Marshall have collaborated to bring you this delightful movie about hope, forgiveness, second chances,  fresh starts, and the celebration of love.
[field name= iframe1]
April is a perfect time to think about all those resolutions you made that may have been placed on the backburner. With the New Year's Eve Resolution Reset Blog App you can double check and make sure you are on the right path to making your resolutions come true!
Have you kept your New Year's Eve Resolution?  Mine was to get in shape before summer and so far it isn't happening!  I still have about 15 pounds I would like to lose prior to the onset of the scorching hot months.  I did good for the first 3 weeks in January and shortly afterward began slacking off on my exercise routine.  I know I'm not making the most of 2012 and need to alter my slacker actions immediately!
Are you on your way to making the most out of 2012? Take this quiz and find out if you are a Resolution Renegade!? Additionally, get some awesome tips with the New Year's Eve Resolution Reset Blog App below to jump-start your resolution this year! Check it out!
[field name= iframe]
New Year's Eve DVD Giveaway!
One lucky reader will receive the movie New Year's EVE on DVD!  To enter the giveaway please follow the instructions within the Rafflecopter form. Good luck!
[field name= iframe2]