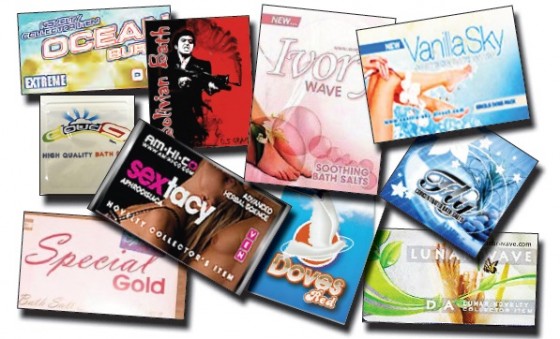 According to the Monitoring the Future (MTF) survey, a nationally representative annual survey of 8th, 10th, and 12th graders conducted by the University of Michigan and funded by the National Institute on Drug Abuse (NIDA), teenage addiction statistics indicates some encouraging downward trends in the use of some substances.  However, drug use among the Nation's teens, particularly the youngest, shows an increase.  The news is especially alarming considering I have a 15 year old girl who tells me of students she currently knows are experiencing with drugs.  It is my responsibility as a parent to be able to spot the signs of addiction along with the symptoms of substance abuse and know exactly how to quickly get treatment for my daughter if the situation should ever present itself.
When I was a teen the most substance abuse you heard of school mates doing was maybe some underage drinking, smoking cigarettes,  and firing up a bowl of cannabis. And if they were really desperate they would get caught sniffing markers or glue.  Nowadays, parents have to worry about their teens possibly getting high off everyday household products, such as mixing hand sanitizer with Listerine and drinking it to get drunk or inhaling nitrous oxide from whipped cream cans to get high. Crazy!
Yet, there is a new drug which I don't believe has received enough attention and I want you to be aware of it!  Mainly because the drug is very inexpensive, extremely habit forming, and there's minimal control over it thus far.  Addiction treatment centers across the nation are seeing young patients turning up with familiar addictive behaviors related to a new legal drug on the market that is being sold as "Bath Salts." That's right,  I said BATH SALTS.  This stuff is one of the scariest highly addictive trends I have heard of in a long time and is fast-growing.  Apparently from reports, the "Bath Salts" are being sold in $20 packets about the size of a tea bag on the market under the clever names of Red Dove, Ivory Wave, Hurricane Charlie, Aura, Bliss, Loco-Motion, White Lightning, and Vanilla Sky.  They are disguised with the statement "not intended for human consumption" to circumvent substance abuse laws. Very sneaky!  However, at least 28 states have already banned the sale of these potentially deadly drugs and many state governments are making the effort to rapidly pass legislation to prohibit these addictive chemicals while the federal government reviews the facts.
"Bath Salts, " being referred as a synthetic cocaine, can be snorted, smoked, or injected.   People say it looks almost exactly like cocaine, but what it does to you is even worse.  Below are the signs of someone using the highly addictive drug quoted from addictiontreatment.org.
Intense cravings – Reports suggest that, despite the psychological rollercoaster associated with using bath salts, users feel such strong cravings that they are compelled to binge repeatedly.
Increased heart rate and blood pressure – If the person complains that his or her heart is racing, bath salt use may be suspected in combination with other symptoms.  In a number of cases, high doses of sedatives administered by physicians in emergency rooms have been insufficient to calm bath salts users and the doctors have resorted to general anesthesia.
Suicidal thoughts or actions – Some users of bath salts have jumped into traffic, shot and/or cut themselves, or engaged in other behaviors in an attempt to end their lives while under the influence of the drugs.

Delirium, insomnia, and paranoia – After use, the person may appear disoriented and mentally disturbed; they may have difficulty sleeping for days, weeks, or months if addicted. A person who is addicted to bath salts may be suspicious of the intentions and behaviors of even those whom they know and love that may persist for many months after the last use.

Violence or aggression – Bath salt use makes people who may otherwise be very different begin to behave with hostility.

Hallucinations and psychosis – People who have recently consumed bath salts are likely to be disconnected from reality.  They may hear voices that tell them to harm themselves or others or to engage in risky, dangerous behaviors; they may also have visual (e.g., they may see things that are not real or perceive others as threatening or imagine them to be something they are not like a demon) or tactile (e.g., a feeling of something under one's skin) hallucinations.

Fever – Some users have had temperatures as high as 107.

Weight loss – In one case, a 35-year-old woman who abused bath salts for nearly a year went from a size 16 to a size 6.

Physical signs of use and administration – Bath salts can be snorted, smoked, or injected; a bath salts addict may have related paraphernalia, signs of administration (like damage to nose or track marks), and empty packets in the trash.
If you know of someone abusing "Bath Salts"  please seek help before it's too late!  The drug has already been linked to several deaths, suicides, and violent crimes such as a man who killed a sheriff's deputy in Tippah County, Mississippi.
Sources:
Photo credited to the Regional Organized Crime Information Center.