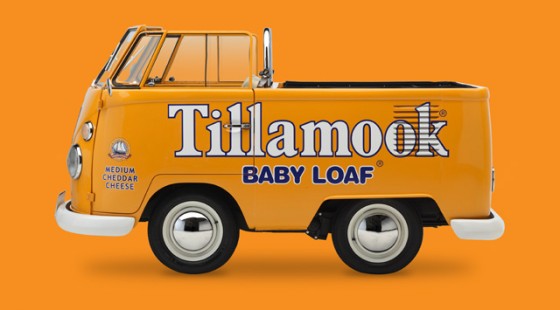 Have you ever tasted Tillamook's mouthwatering cheese?  Tillamook, founded on honesty and strength of character and the No. 1 brand of natural cheese in the West, is made with only the highest quality milk from cows not treated with artificial growth hormones, and nothing artificial. Sound delicious? Well if you live in Texas you might be able to sample the cheese for free!   Once again,  for the third time,  the great people of Tillamook are firing up the buses and heading out to share their wonderful cheese.  This time you can join Luke and Dale as they travel around the great state of Texas in a Baby Loaf Bus offering samples of tasty Tillamook Cheese, learning about Texas traditions, and visiting some of the great places that make Texas, well Texas!  Take a quick look below!
[field name= iframe]
[field name= iframe1]
On March 10th, 9 a.m. to 5 p.m.,  the Baby Loaf Bus will be visiting the  Dallas Zoo for a day of family fun!  The first 100 fans wearing orange will get in to the zoo for FREE!  For those who are after 100,  guests will receive $1 off their admission ticket! There will also be free cheese samples, coupons, and games for everyone to enjoy!
Want to know if Dale and Luke are coming to a town in Texas near you?  Check out the Loaf Love Tour Schedule to see where they are going next.