Hippity, hoppity, Easter's on its way! As a busy mom,   I don't always have enough time to make cookies completely from scratch, but nonetheless want to give my little bunnies some holiday fun fresh baked out of the oven.  There's nothing better than the enticing aroma of cookies slowly baking  in the oven for getting everybody enthusiastic for the festivities.  Just in time for the holiday, new Easter Pillsbury Ready to Bake! Shape Cookies are all set to hop off shelves and into your oven! Now full of the wonderful  magic of Disney, these themed pre-cut cookies make baking exciting and easy for the whole family!
Quick and convenient, Pillsbury Ready to Bake! Shape Cookies are ready to enjoy in 8-10 minutes and can be found at your local grocer.
Celebrate Easter with your family's favorite Disney characters including Lightning McQueen from Cars and Minnie Mouse.
My son was ecstatic to see the Pillsbury Ready to Bake! Lightning McQueen Cookies in the grocery store!  He couldn't wait to get home to help me bake them.   What I love about the Pillsbury pre-cut dough is that the cookie rounds are just the right size for my son's tiny hands to be able to handle and place on the cookie sheet.  He enjoys helping me in the kitchen and these make it possible for him to feel even more like mommy's little man!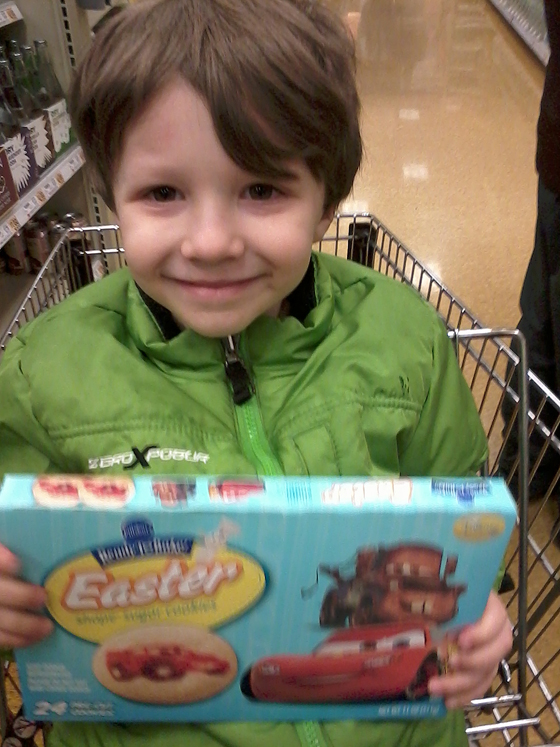 To make: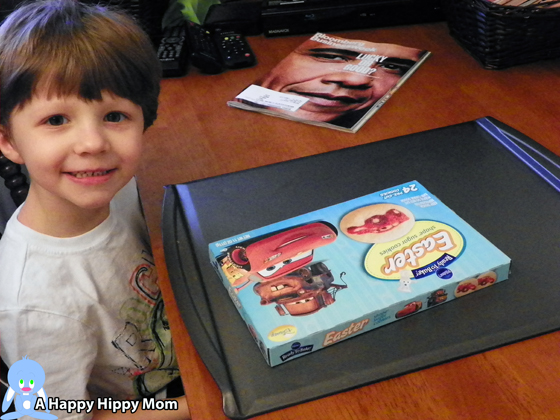 1. Heat oven to 375
2. Place cookie dough rounds approximately 2 inches apart on ungreased cookie sheet.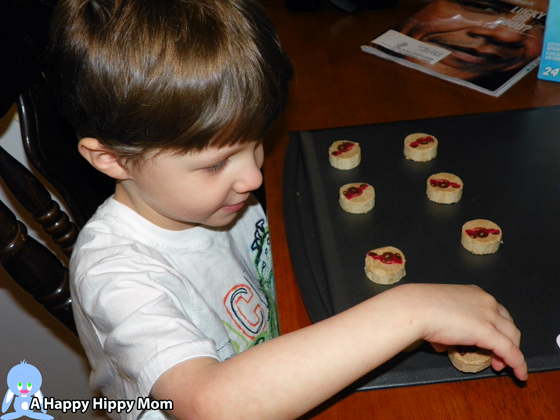 3. Bake 8 to 10 minutes or until edges are light and golden brown.  Make sure not to overbake!  Cool cookies 1 minute before removing from cookie sheet.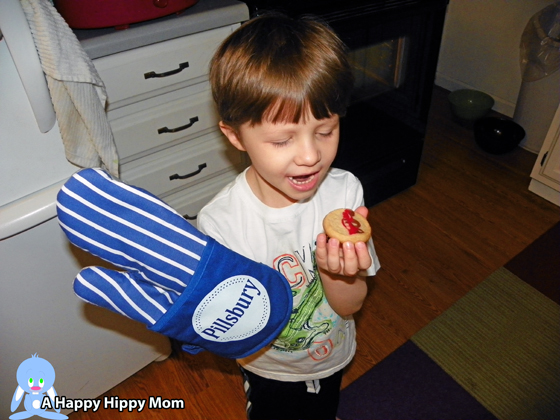 Enjoy!
Cookie Pops!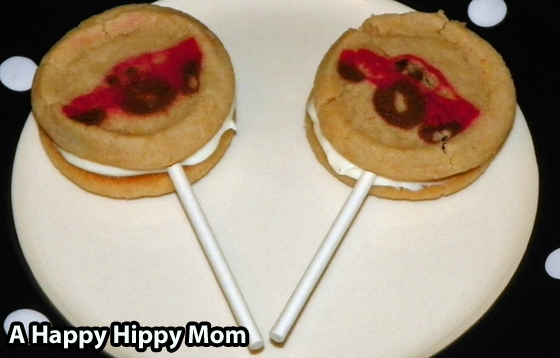 To make the cookie on a stick, make sure cookies are completely cooled and frost the back side of one cookie.  Place a craft stick on the frosted side and place another cookie, back side down, over the frosting.  Set in fridge for a few minutes until the frosting hardens a bit before attempting to eat the cookie pop.
Coupon
Have an 'egg'cellent holiday with easy and colorful Easter Pillsbury Ready to Bake! Shape Cookies. Visit this link to download a printable coupon for $1.10 off the purchase of (1) package of Pillsbury Ready to Bake! Shape Cookies today!
Stay Connected with Pillsbury using these social media sites.
 Pillsbury Ready To Bake Easter Shaped Cookies Prize Pack Giveaway!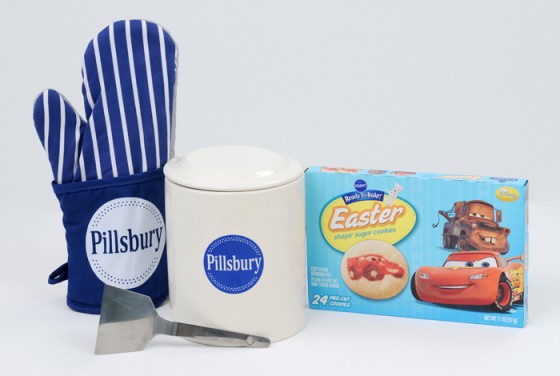 Courtesy of Pillsbury and MyBlogSpark, a lucky reader will be receiving a Pillsbury Ready to Bake! Shape Cookies prize pack including:
A VIP coupon to purchase a package of Pillsbury Ready to Bake! Shape Cookies
Cookie Jar
Cookie Spatula
Oven Mitt
To enter the giveaway, please leave me a comment on the Rafflecopter form letting me know your favorite family Easter activity.  Any comments are welcomed below, but won't count towards the giveaway. Only entries using the Rafflecopter form will be eligible for prize. Thank you!
[field name= iframe]
"Disclosure: The VIP coupon, prize pack, information, and giveaway have been provided by Pillsbury through MyBlogSpark."