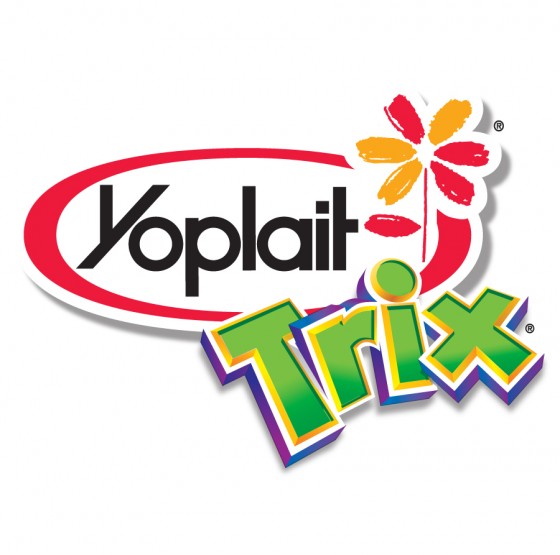 There's no question  kids love the great taste of  Yoplait Trix yogurt!  After all what's there not to like right?  Two bright fun colors in every single cup and delicious flavors like  Raspberry Rainbow and Strawberry Banana Bash have youngsters begging for more.  Well now moms can feel even better about packing the yummy treat in their munchkin's lunchbox , because Yoplait  Trix yogurt has been reformulated to remove artificial colors, artificial flavors, sweeteners, and high fructose corn syrup. YEAH!  Shhhh…your kiddos will never know!  The new improved Yoplait Trix yogurt has the same great taste,  providing  a good source of bone building Calcium and Vitamin D per 4 oz serving cup!  With now less sugar and still the same wholesome goodness of real Yoplait  yogurt, moms can feel good about letting their kids have another serving!
Available in 4-cup packs, with two bright, natural color combinations that can be swirled or eaten at once in every cup, kids can choose from five flavors: Strawberry Punch, Strawberry Banana Bash, Raspberry Rainbow, Triple Cherry, and Cotton Candy.
"Trix are for kids," But Moms Love It Too!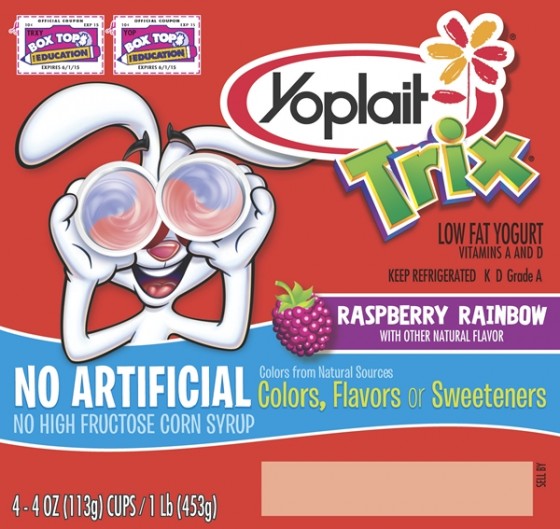 We all know "Trix are for kids," but moms love the truly great fun taste of Yoplait  Trix yogurt  as well!  I purchased the Yoplait Trix  Raspberry Rainbow with my free coupon and thought it was delicious.  The way I like to eat it the most is frozen.  All I do is pop the little cup in the freezer for a few hours and enjoy! It makes an excellent frosty pick-me-up mid afternoon snack!  Give it a try!
Stay Connected With These Social Media Sites
Yoplait Trix Yogurt Prize Pack Giveaway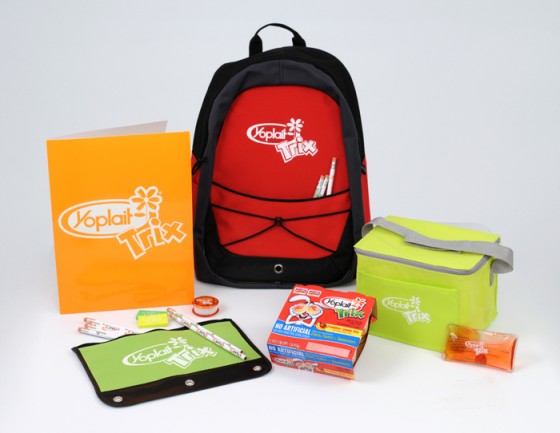 Courtesy of Yoplait and MyBlogSpark, one lucky reader is going to win a Yoplait Trix Yogurt prize pack containing a bunch of goodies including:
(1) VIP coupon for a free 4-pack of Yoplait Trix yogurt for kids
Yoplait branded items including an insulated lunch tote, ice pack, backpack, folder, zippered pencil pouch, pencils, erasers, and pencil sharpener.
To enter the giveaway please follow the instructions on the Rafflecopter form.  Any comments are welcomed below, but won't count towards the giveaway. Only entries using the Rafflecopter form will be eligible for prize. Thank you!
[field name= iframe]
"Disclosure:  The Yoplait Trix Yogurt prize pack, information and coupon have been provided by Yoplait through MyBlogSpark."