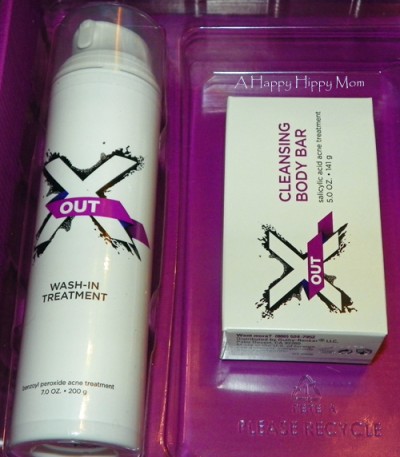 There is lots of misconceptions when it pertains to why teenagers have acne.  The majority of people would associate the unpleasant reddish things to puberty or hormonal fluctuations and its a typical stage for their age.  Despite the fact there might be some truth to this,  a whole lot is dependent upon the way a teen treats their skin and if they maintain a good healthy skin care regimen to fight off the pesky bacteria that infects the pores leading to acne outbreaks.  However, those who have  teenagers understand how tricky it usually is to get them  just to keep their bedroom clean or pick up their skivvies off of the bathroom floor.  Motivating them to stick with  anything,  specially when it's a mundane  routine,  is an extreme challenge.  They have minimal patience and demand instantaneous results!  Bad acne can go untreated,  in the event the daily skin care process involves too much effort,  which leads to a teen feeling embarrassed creating social withdrawal, decreased self-esteem, poor body image and overall depression.
The makers of Proactiv, America's No. 1 acne system, has developed X-Out, a new hassle free Wash-In Treatment designed specifically for teens.  The easy one-step acne treatment delivers powerful acne fighting medicine into the pores and leaves it behind to treat blemishes and help kill the bacteria that causes breakouts.  The X Out Wash-In Treatment contains benzoyl peroxide (8.5%) as well as smooth beads to  exfoliate dead skin cells.   It also nourishes the skin with a unique moisturizing complex,  helping leave the skin feeling smooth and looking healthy.  X Out is dermatologist tested, non-comedogenic and is paraben and sulfate-free, so it is said to be suitable for all skin types.  X Out can also be used as a spot treatment by dabbing a small amount on a pimple, or as a 10-minute treatment mask.  Basically, its three products in one.
For tech-savvy teens looking for a little more distraction, each bottle of  X Out Wash-In Treatment has a QR code that teens can scan with their Smartphones to be automatically directed to the X Out  Daily Distraction (dd.xout.com).  The entertainment channel helps teens time the product's recommended two minute wash time by showcasing a new daily two minute engaging comedy, sports or fashion video.
My daughter doesn't have exceedingly severe acne, but she nevertheless has it bad enough in which it tends to make her feel self-conscious and less attractive.  Her regular acne fighting routine is made up of multiple steps where I know she doesn't entirely follow through with every one of them.  In all honesty, once she comes back home from school she's exhausted and her skin normally takes a back seat to other things.  I asked her if she'd consider giving X-Out a shot given it would be a one-step acne regimen in comparison to the multi-step system she's using now.    She agreed and is very excited for the opportunity to test drive X-Out for 30 days.  I will be updating you with her progress along with the honest pros and cons of the product.  PLUS, at the end of the thirty days I will be giving away a bottle of X-Out to one lucky reader,  so keep watching for your chance to win it!
"I wrote this review while participating in a test drive campaign by Mom Central Consulting on behalf of X Out and received a X Out product sample to facilitate my review, one to giveaway, and a promotional item to thank me for participating."