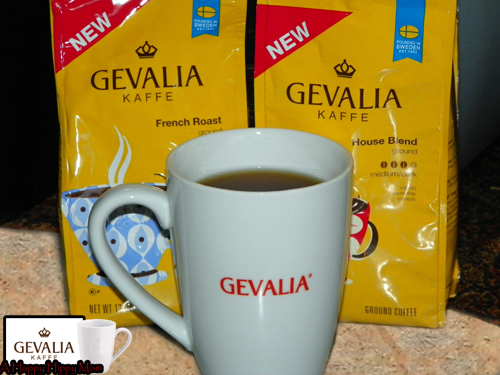 I'm a coffee addict.   I can't function effectively or by any means unless of course I begin my morning with a decent cup of coffee. However, if the coffee is bitter, weak, and unflavorful—I'd rather sip dirt.  I know I can prevent the early morning java disappointment,   as well as the soil consumption,  by starting off my day with a cup full of Gevalia Kaffe. This is due to the Swedes knowing a thing or two about coffee.  They have been refining the art of luxurious coffee for longer than  150 years.   Since 1853,  Gevalia has upheld the uncompromising standards put forth by  founder, Victor Theodor Engwall, and thus only make it a habit of obtaining and blending  the finest Arabica coffee beans from locations all over the world.  The coffee is expertly made using carefully picked beans which are ground extra fine, to produce a rich coffee experience. The results aren't your ordinary 'cup of joe,'  but rather  a delightful cup of coffee you are able to savor sip after sip.   In fact,  the coffee is so delicious it is an official coffee of the Swedish Royal Court!

Previously available online only, Gevalia is now available at Safeway and U.S. coffee supermarket aisles nationwide in 10 varieties, including roast and ground, whole bean, flavored and decaffeinated varieties:
Gevalia Traditional Roast (ground and whole bean):
Gevalia Traditional Roast provides a perfectly balanced taste every time. Our most beloved blend – made of choice, mountain-grown Arabica beans – this coffee has a distinctive body and flavor with a lighter intensity. (Medium Roast).

Gevalia House Blend:
A Gevalia favorite, House Blend is a robust yet never bitter coffee. This roast has a captivating aroma that is only matched by its exceptional flavor. (Medium/Dark Roast).

Gevalia House Blend Decaf :
Delivering the same rich, never bitter flavor, House Blend Decaf has the same robust taste without all the caffeine. (Medium/Dark Roast).

Gevalia French Roast (ground and whole bean):
Gevalia French Roast is a coffee of impressive richness and dimension, expertly crafted from prized Arabica beans grown in Colombia and Brazil. Hints of aromatic smoke give this dark-roasted French Roast blend an intense, yet uniquely satisfying flavor. (Dark Roast).

Gevalia Colombia:
Grown high in the Colombian Andes, these beans produce a rich, bright and well-bodied Colombian coffee. This single origin classic is world-renowned, which is why we have sourced these beans for decades. (Medium Roast).

Gevalia Espresso Roast:
Gevalia Espresso Roast is made of premium, mountain-grown Arabica beans from East Africa and Central and South America. This roast is bold and full-bodied with a hint of caramel undertones. (Dark Roast).

Gevalia Vanilla:
This rich blend with vanilla flavor notes is crafted from choice mountain-grown Arabica beans, then roasted for exceptional body and flavor. Gevalia Vanilla is a flavorful and balanced experience with a heavenly aroma.

Gevalia Chocolate Mocha:
Gevalia Chocolate Mocha allows you to indulge your passion for decadent flavor. Rich, velvety chocolate flavor is blended with mountain-grown Arabica beans for a sweetly satisfying experience.
With its Swedish heritage and rich, never bitter taste, Gevalia is a premium coffee unlike any other.
Enjoy the best cup of coffee without having to step in a cafe shop and treat yourself to a unbelievably delicious cup of Gevalia!
Black Forest Coffee Recipe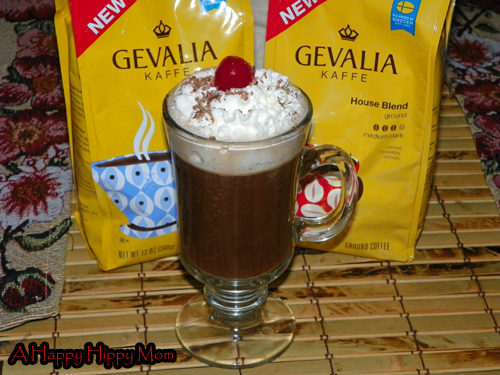 Try this tasty coffee recipe to add a little kick to your morning!
Black Forest Coffee
6 ounces freshly brewed Gevalia Kaffe
2 tablespoons chocolate syrup
1 tablespoon Maraschino cherry juice
Whipped Cream
Shaved chocolate
1 Maraschino cherry
Directions:
Combine coffee, chocolate syrup, and Maraschino cherry juice in a mug; mix well.  Top with whipped cream, shaved chocolate, and a cherry.
Stay connected with Gevalia via these Social Media sites:
Follow Gevalia on Twitter
Like the Gevalia Facebook page
Visit the Gevalia website
View Gevalia on Youtube
Gevalia Kaffe Prize Pack Giveaway!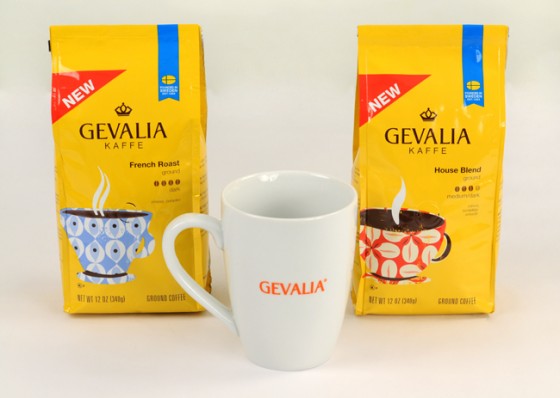 Kraft, through MyBlogSpark, would like to give a reader a Gevalia Kaffee Prize Pack containing:
(1) sample of the House Blend from Gevalia Kaffe
(1) sample of the French Roast Blend from Gevalia Kaffe
A Gevalia Kaffe branded coffee mug
TO ENTER THE GIVEAWAY PLEASE USE THE RAFFLECOPTER FORM INSTEAD OF LEAVING BLOG COMMENTS HERE. Any comments are welcomed below, but won't count towards the giveaway. Only entries using the Rafflecopter form will be eligible for prize. Thank you!
[field name= iframe]
"Kraft Foods has provided sample product to me and is providing the prizes for this program at no cost to me.  This program is not administered or sponsored by Kraft Foods or its affiliates, but solely by A Happy Hippy Mom. In the event prizes are to be fulfilled by Kraft Foods, I will provide Kraft Foods with the necessary information (names and addresses) to enable Kraft to send prize(s) to the winner(s)."