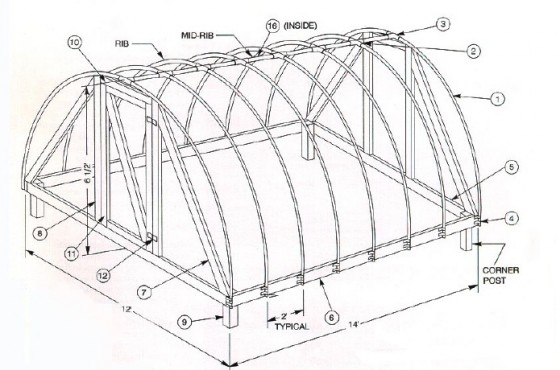 Can you believe there is only 21 days left until spring?  The winter season is nearly behind us and I'm ready to escape into the great outdoors and enjoy the warm weather activities. I can't wait to begin digging and planting my garden!
Last year I purchased my plants at a well known home store.  The plants appeared to be healthy, but many of them didn't develop any vegetables or if the plants they ended up being flavorless.  This year I'm thinking about buying non-hybrid (open pollinated) and non GMO seeds instead from a trustworthy retailer.  Recent research has shown that many of the vegetables, grains and fruits grown from hybrid seeds are nutrient-deficient and veggies produced from open pollinated seeds offer better nutrition and taste.  On top of that,  seeds tend to be more cost-effective than buying full grown plants and there's just something special about watching a tiny seed sprout into a magnificent healthy plant.
If I'm planning to start off my crops from seeds I undoubtedly want a greenhouse!  Having a greenhouse will allow me to start plants quickly and get them in the garden in a healthy manner.  It will also help provide warmth and protection from the elements which seem to be incredibly unpredictable these days.
Nevertheless, I don't have a lot of money to invest into creating a greenhouse, so I was considering attempting to build one myself along with the aid of my hubby.  I searched the web for do-it-yourself greenhouses and found a fairly easy plan to construct a relatively inexpensive 12 feet by 14 feet, high tunnel greenhouse using PVC pipe for about $100.  The materials necessary can simply be bought at a neighborhood home improvement store or building supply online store and include:
(16) 10-foot lengths of ¾", schedule-80 PVC pipe
(6) 4-way, or cross, Schedule 80 PVC Fittings
(2) 3-way, or tee, CPVC Fittings
PVC cement to secure joints
(32) ¾" galvanized EMT (electrical metallic tubing) straps
(2) 2"x6"x14' treated wood boards
(2) 2"x6"x12' treated wood boards
(4) 2"x4"x7' treated wood boards
(4) 2"x4"x6' treated wood boards
(4) 4"x4"x2' treated wood boards
(2) 2"x4"x3' treated wood boards
(2) 1"x4"x12' treated wood boards
1 set of door hinges
1 Sheet of 24'x20' 4-mil UV-resistant clear plastic film
1 Can of PVC cleaner
1 Can of PVC cement
Nails, screws, and staples
A saw or pipe cutter
A drill
A stapler
A GFCI outlet (if you'll be using an electrical heating system or a power tool inside)
The greenhouse is suppose to be capable of supporting  up to 4 inches of snow.  If you reside in a snowy climate (like me) than you'll want to strengthen the PVC midrib using a EMT conduit or rebar.
If you're planning on trying to assemble the greenhouse don't substitute the schedule-80 PVC pipe for schedule-40 pipe.   Schedule-80 PVC pipe is highly recommended, for the reason that it possesses a thicker wall and may hold up against high-pressure for extended amounts of time.  In addition, the wood used ought to be treated with an eco-friendly safe preservative such as CCA.  Opt for timber that's resilient like cedar, redwood, ect.
PVC pipe is certainly a cost-effective and durable material that's very lightweight and doesn't chip, corrode, or rust, therefore making it ideal to construct a budget friendly greenhouse that will last.  On the other hand, it isn't particularly great for the environment and if you're able to afford something more environmentally friendlier than you should take into consideration other alternate options.
Instructions regarding how to make the greenhouse can be obtained here.
Do you have a PVC greenhouse or plan on building one?
*Source: http://www.bae.ncsu.edu/programs/extension/publicat/postharv/green/small_greenhouse.pdf
FTC Disclosure: Article is in association with an online PVC fittings supplier.