Star Wars fans are beginning to feel the Force as Star Wars: Episode I The Phantom Menace returns to the big screen in spectacular eye-popping 3D this Friday February 10th!  From the thrilling Podrace to the final lightsaber battle,  audiences will be able to relive the epic first episode of the Star Wars Saga like never before!
[field name= iframe]
To add to the excitement , General Mills Big G cereals is celebrating the 3D launch by featuring iconic character pens in participating cereals.
Specially marked boxes of Big G cereal will contain exclusive collectible pens from the first episode including:
Anakin Skywalker
R2-D2
C-3PO
Obi-Wan Kenobi
Yoda
Darth Maul
Queen Amidala
Jar Jar Binks
What is especially awesome about these pens is different color inks represent each of the characters!
Star Wars enthusiasts won't have to go to a galaxy far, far away to bring the force to the breakfast table.  Warsies can collect all eight pens by simply purchasing participating Big G cereals,  which include Cinnamon Toast Crunch® (12.8 oz.), Lucky Charms®(11.5 oz.), Reese's® Puffs (13 oz.), Cheerios® (14 oz.), and Cookie Crisp® (11.25 oz).
Big G cereals are nutrient dense, made with whole grain and are an excellent source of calcium, so your kiddos will have everything they need to start the day off right!
May the Force Be With You… Always!
My Thoughts!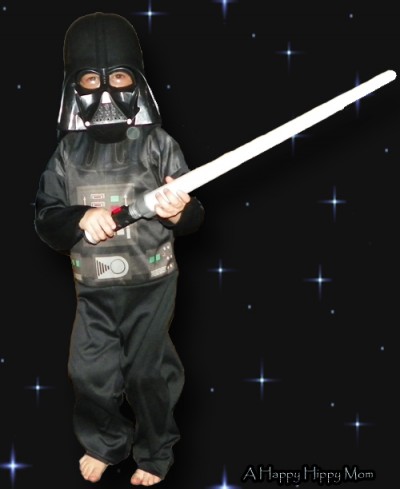 It's no secret we are enormous Star Wars fans in my home.  My son can be found running around the house dressed up like Darth Vader and reacting the lightsaber battles with his Star Wars geek dad.  We already love the Big G cereals, so the partnership between General Mills and Lucasfilm to promote Star Wars Episode I: The Phantom Menace 3D with special packaging and collectible Star Wars goodies is a wonderful treat!  The pens are really cool and on the back of each cereal boxes is a word search to keep the youngsters busy at the breakfast table.
Big G Star Wars Prize Pack Giveaway!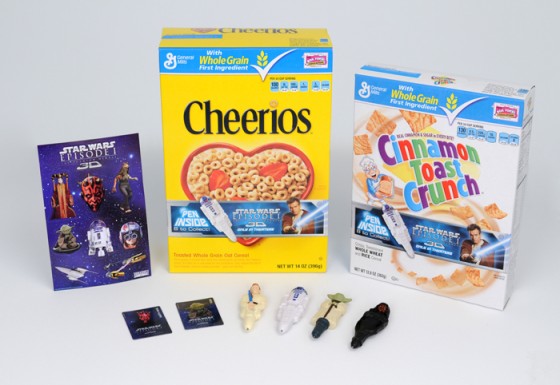 General Mills, through MyBlogSpark, would like to give a reader a Big G Star Wars Prize Pack including:
2 Boxes of Big G cereal
4 Star Wars character pens
Star Wars sticker sheet
Star Wars magnets
TO ENTER THE GIVEAWAY PLEASE USE THE RAFFLECOPTER FORM INSTEAD OF LEAVING BLOG COMMENTS HERE. Any comments are welcomed below, but won't count towards the giveaway. Only entries using the Rafflecopter form will be eligible for prize. Thank you!
[field name= iframe1]
"Disclosure:  Prize pack, information, and giveaway have been provided by General Mills through MyBlogSpark."