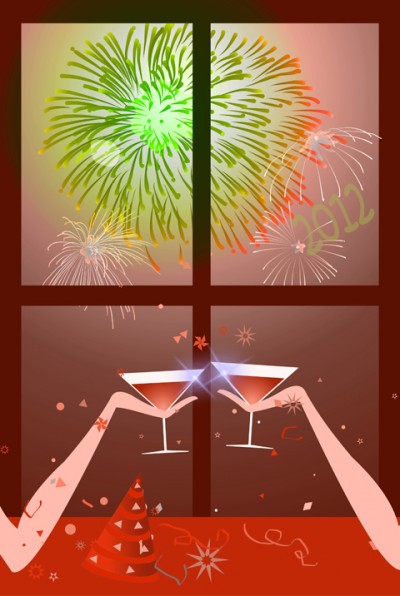 Happy New Year!  Wow, can you believe the holidays are over and 2012 is already here?  Time sure does go by fast!  I wish all of you a very happy and prosperous New Year!  I'm definitely looking forward to some great changes this year and sure glad to say good riddance to 2011!  Most of you know last year was especially hard for my family,  as I had to have major surgery and my sister was diagnosed with stage 3 breast cancer.  Financially 2011 was a huge nightmare for us too and we are still trying to bounce back from medical bills plus the bad economy.  I'm praying 2012 brings everyone the happiness they are seeking, good health, financial bliss, and peace.  Thank you for being here and hope you continue to stay with me throughout this magnificent year!
Lets start the year off with the weekly giveaway linky and some fantastic prizes!  Here is what is currently available at ahappyhippymom.com.
diViene.com Gemstone Rings Giveaway
Prize: Sterling Silver Carved Flower Ring and Sterling Silver Fun Stack Ring.
expires  Friday, January 13, 2012 @ midnight ET
Frosted Toast Crunch Prize Pack Giveaway 
Prize: Spilt Milk Bowl, Lickety spoon, Frosted Pitcher and box of Frosted Toast Crunch Cereal.
expires  Friday, January 13, 2012 @ midnight ET
Career Mom Kit Giveaway ($75 value)! NEW
Prize:
Foldable flats and storage pouch
Dry Shampoo spray
Pocket Manicure set
Starbucks Ready Brew coffee
$10 iTunes Gift Card for Productivity apps
Pepperidge Farm Soft Baked Cookies
I Don't Know How She Does It on DVD
expires Sunday, January 08, 2012 @ midnight ET
Sam's Club Return to School Giveaway! NEW
Prize: $25 Sam's Club Gift Card
expires Friday, January 20, 2012 @ midnight ET
Don't forget to link up at Post Your Giveaway Linky's.com too!
[field name= iframe]