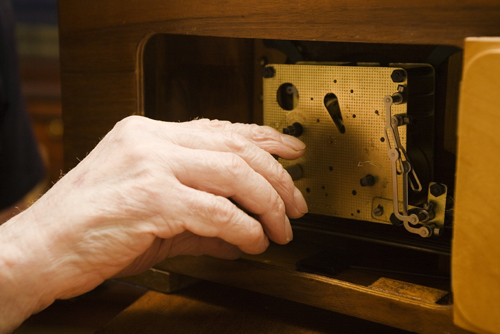 As a young mom, my days are filled with a wide variety of tasks. I feel like a chef, housekeeper, driver, guidance counselor and caregiver all in one. Most of the day, in fact, is spent making sure that our son doesn't jump off the couch and crack something (his head, his teeth, a rib, arm or the coffee table).
My mother recently came for a visit. I'm incredibly lucky that she is around to enjoy her grandchildren, but it wasn't an easy couple of weeks. Most of you know I lost my father last year to a long illness. My mother took care of him up until his last days and I know the stress affected her terribly.  Now I'm nervous about her health as she grows older.  As joyous a time as it was to have her here, I have to admit that I felt like there was one more person in the house that needed to be looked after and cared for. It worried me. Not forgetting, my husband's parents are also a concern,  since they're nearing a time that may in the not so far future require care as well. What would the future hold?
My husband works, and though I'm currently working from home, that could change. What if something happened to them and I had to suddenly leave my job to care for them? Who would take care of my son when I was out?
And all of a sudden, planning for our parents'  future became another thing on the ever-growing to-do list. Most important in all this was figuring out what they wanted, were most comfortable with, and could afford. I knew that the last thing they wanted was to be a burden, but it seemed to me that the best way to deal with this was to take the bull by the horns, be honest and open and try to get a sense of what kind of future our parents envisioned. This is not an easy conversation to have, but certainly one that is necessary.
There are enormous emotional considerations when thinking about aging and long-life care. There are also some very significant financial considerations. I've discovered that it's better to look at the options early on, as cost of care rises with age and health status worsens. So too the cost of long-term care insurance increases, currently at a rate beyond the rate of inflation. There are some great free resources out there that will help give you a sense of the long-term care landscape.
FTC Disclosure: "This post is in association with our friends at Genworth Financial."