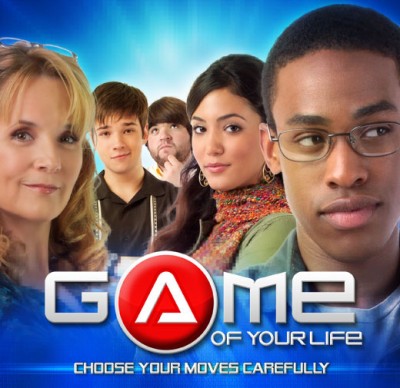 Procter & Gamble and Walmart is set to air the ninth film  in their Family Movie Night initiative, "Game of Your Life" on Friday, December 2, 2011 at 8/7c on NBC.  The three most recent Family Movie Night films, "Field of Vision," "Who is Simon Miller?" and "Game Time: Tackling the Past" are planned to release on DVD at Walmart on Tuesday, November 29, 2011, just in time for holiday gift-giving!  The first  five movies in the initiative,   "Secrets of the Mountain," "The Jensen Project," "A Walk in My Shoes," "Change of Plans," and "Truth Be Told," are all currently available on DVD and would  make perfect stocking stuffers this holiday season too!  I have seen them all so far and they are excellent entertainment for the whole family to enjoy!
I was able to get a sneak peek at "Game of Your Life" and have been given the privilege of sharing with you about the movie!  Watch the trailer below!
[field name= iframe]
Synopsis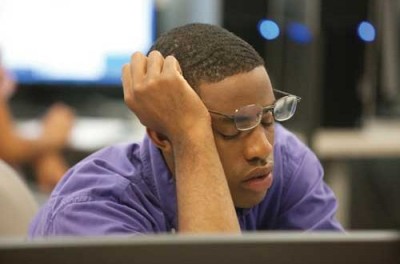 When industrious high school gamer Zach Taylor lands a prized scholarship to the prestigious Digital Institute of Game Design (DIGD), his future breaks wide open. The opportunity to study under gaming legend Marcus Bentton and alongside the country's most creative minds will certainly propel him into a successful career as a video game designer. That is, if he can pass the infamous freshman project that eliminates more than half of the class within the first three months.

Paired with brilliant yet socially awkward teammates Phillip and Donald, the trio persuades Sara Ramirez – a determined and striking team leader with whom Zach has a history (and possibly a future) – to join their team. Working off-campus in the teched-out Lincoln Alley loft, the four set out to involve the entire campus in a quirky new social interactive game. But as the group becomes entrenched in the project, Zach learns that his father Billy, a widower, is facing growing financial woes at home. To help out, Zach accepts an opportunity to work directly with Marcus Bentton on a secretive side project that seems too good to be true. The effort requires nearly all of Zach's time and energy, which he should be devoting to the project. Struggling to keep it together, Zach is torn between his responsibility to his team, his admiration for Bentton and a chance to help his father.

Everything comes to a breaking point when Zach's team threatens to remove him from the group and the deceptive truth behind Bentton's project comes to light. With the guidance of Professor Abbie Lambert, Zach must make a decision that not only affects his future, but the lives and livelihoods of the people around him as well. It's a revealing story that recognizes the magnitude behind the choices we make and the importance loyalty plays in making good decisions.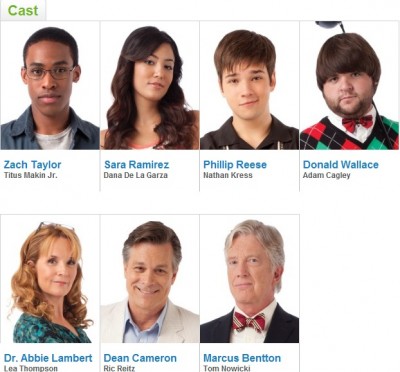 Another Great Movie!
I'm sure you most likely have often heard me say it hundreds of times before, but I'm gonna say it once again! It's getting progressively difficult to find quality entertainment that moms and dads can sit down and enjoy with their kids without worrying about inappropriate commercials and film content making you need to run for your remote control.  While I was a youngster my parents didn't appear to have this dilemma and there was generally something fun for all of us to watch with each other. Actually, several of my fondest remembrances are of moments spent with my mother and father enjoying a favorite show or movie and stuffing my face with delicious  homemade snacks. I would like my kids to have the ability to experience the same.   For this reason I look forward to the Family Movie Night made for television films.  The movies always have some moral lessons to be learned and relate to everyday topics young tweens or teens can identify with, yet do it without having to use drugs, alcohol, cursing, or risque scenarios.  As everyone knows, that's a rarity nowadays!
My whole family enjoys playing video games, so "Game of Your Life" was definitely appealing to them.  Having said that, you don't need to be a video game fanatic to find this movie interesting!  The subject matter highlites on the ethical principles of integrity, trustworthiness, loyalty, friendship, and how one's decisions can have an impact on individuals around them.  There is even a couple of unforseen twists within the film which will keep you guessing as to what will transpire next!  I liked it as I'm certain you are going to as well, so make sure you tune in on Friday, December 2 at 8/7c on NBC and give "Game of Your Life" a chance!
Check out the Family Movie Night Facebook page!
"I wrote this review while participating in a campaign by Mom Central Consulting on behalf of P&G and received a promotional item to thank me for taking the time to participate."