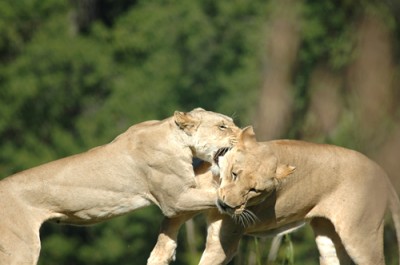 How many of you took advantage of the Black Friday sales in the stores this year?  My hubby went to Walmart to try and grab a few of the supposed deals and OH MY GOD was it a MAD HOUSE!  The parking lot was full and there were cars lined up along the street to the supercenter.  It was wall to wall people,  tanked up on sugar from the pie they had consumed on Thanksgiving.  Unfortunately, they didn't eat enough turkey and mashed potatoes to let the tryptophan and carbohydrates make them drowsy, because they were NUTS!   An actual fistfight happened in the electronic section over trying to get cellphones.  PLUS, some guy BIT and elderly woman who had taken the last game available that he wanted.  It was sickening and even though there were plenty of guards to help stop the insanity,  they couldn't keep the violence down.  As 2012 approaches and the nutsters who believe the end of the world is going to happen on December 21st, because of the infamous Mayan Calendar prediction– plan on there  being tons more crazy violence happening next year from people trying to get their last hurrahs!  I'm staying home and recommend everyone else stays away from the mess too.
This year if you missed the craziness on Black Friday, which I pray you did or picked up some enormous deals to make it worth your while, why not take advantage of Cyber Monday?  Internet shopping definitely has its perks and some of the deals are just as good as the in house ones.  Not to mention, a lot of online shops are including free shipping in the price, so you are not having to endure the extra charge and the items come straight to your door.  Oh how sweet it is!   Here's a sneak peek at some of the Amazon.con deals that will be available at various times starting at midnight on Sunday, Nov. 27 through the end of the week in the Cyber Monday Deals Store:
Sony Cybershot DSC-HX5V 10.2 MP Digital Camera: $199 (save $150)
Pentax K-5 Digital SLR (Body Only): $999 (save $200)
Microsoft Xbox 360 250GB Holiday Bundle (includes Fable III and Halo Reach): $199 (save $100)
Nokia N8 (Unlocked): $299.99 (save $249)
Monster Diddybeats Headphones: $59.99 (save $89)
Save 50% off select Hasbro games
Save up to 50% off select VTech electronic toys
$25 off purchase of $100 or more on DEWALT tools
Save more than 40% off select TechnoMarine watches
Freshwater Cultured Pearl Button Stud Earrings, Set of 3: $16.99 (save $63)
Save 25% off orders of $75 or more on select brands in Shoes & Accessories
Save up to 60% off sweaters and fleece for Women, Men, Kids and Baby
Bodum Bistro Electric Handheld Immersion Stick Blender (Orange): $49.99 (save $50)
Mercer Cutlery Genesis 6-Piece Knife Set: $99.95 (save $150)
Panasonic Linear Vortex Shaving System: $78.99 (save $171)
Bissell PowerEdge Hard Floor Vacuum: $29.99 (save $20)
Popular album titles including "Stronger" by Kelly Clarkson, "Metals" by Feist and "Bon Iver" by Bon Iver (MP3 Downloads): $4.99 each
"Twilight" series DVDs: $6.99 each
Amazon will be adding new ones throughout the day, all week long.  Happy SAFE shopping to all of you this holiday season!
(list provided via press release from businesswire.com)