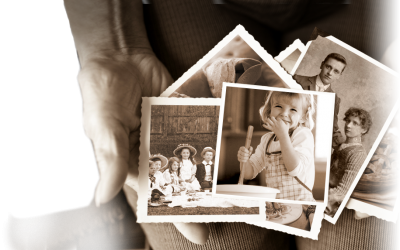 Without a doubt,  food plays an important part within our families,  especially throughout the holiday season.  It brings us alongside one another at the table, in which memories and lifelong traditions are established.  It is the excitement of using a special family recipe along with the meaningful reminiscences which have been handed down from one generation to another that become part of our heritage.
Challenge Butter, the largest butter brand in the West, launched its Challenge Butter Holiday Heritage Recipe Contest in the continuing celebration of the company's 100th Anniversary.  So grab your aprons and chef hats, because cooks everywhere are welcome to submit their most cherished family recipes for a chance to win a portion of $15,000 in cash and prizes!  Four winners will receive the Grand Prize of $2,500 Cash and $500 in cookware from Good Cook, and 12 other Finalists will receive the Runner-Up prize of $250 in cookware.
I'm convinced the majority of you must have a beloved recipe that you make each and every Thanksgiving or Christmas and your holidays wouldn't be the same without it.  Why don't you submit it  and get the opportunity to win some terrific prizes?   If you need some inspiration, check out some of the recipes already entered into the contest,  such as Grandmas German Butter Grandmas German Butter – Lemon Cookies by Claudia M. of Bella Vista, AR!  The cookies look delightful!
Here is how to enter.
You can enter your favorite family recipes by visiting http://heritage.ChallengeDairy.com or Challenge Butter's Facebook page.  All recipes must include an explanation of what makes it special and include any variety of Challenge Butter in the ingredient list.  There are four contest categories: appetizer, main dish, side dish and dessert. Photos aren't required but are encouraged.   Photography, imagery, video and text used in a submission must be original! Furthermore, a submission may not contain the trademark, trade name, logo or copyrighted material other than Sponsor's trademark, trade name or logo. The submission period for recipe entries ends at 11:59 p.m. EST on January 3, 2012.  Please read rules for more information!
Vote For Your Favorite Recipe!
Beginning on January 4, 2012, Challenge Butter will narrow the recipes down to a top 4 for each category using the following criteria:
 1. Overall appeal and perceived taste of the recipe (25%)
2. Originality and presentation including optional uploaded photos and video (25%)
3. Ease of lay person in following steps described in the recipe (25%)
4. Family Story (Relevance to "Heritage Theme" (25%)
The four finalists will be selected in each of the Four Categories ("Sixteen Finalists") and publicly announced on January 16, 2012.
Each day, January 16, 2012 through the end of the Promotion Period, you may visit the Website and vote for your favorite recipe.
 The Sixteen Finalist recipes will be judged by Sponsor and Administrator using the following criteria:
 1. Taste (50%)
2. Number of votes received (50%)
On or about February 8, 2012, based on the highest cumulative score, one potential Grand Prize Winner in each of the Four Categories will be selected (four total Grand Prize Winners) and the remaining twelve entries shall be each selected as a runner-up.
About Challenge Dairy
Founded in 1911, Challenge Dairy is a wholly owned subsidiary of California Dairies Inc., the second largest dairy cooperative in the United States. Popular with both consumers and foodservice clients, Challenge Butter is the largest selling butter brand in the Western United States and is available in 14 U.S. Western states. Its portfolio of retail butter products includes salted and unsalted versions of regular butter, whipped, spreadable, European style and organic in addition to Tuscan Style spreadable butter, which is infused with olive oil, slow roasted garlic and Italian herbs:  rosemary, basil and thyme. For more information about Challenge Dairy and its products, visit www.challengedairy.com.
Challenge Butter Giveaway!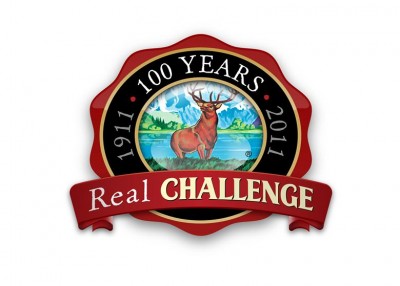 Provided by Challenge Butter, I have  coupons good for any package or tub of Challenge Butter (over a $17 value)  to give away to one lucky reader in hopes they will be able to create a yummy dish by incorporating the butter into their favorite recipe!  TO ENTER THE GIVEAWAY PLEASE USE THE RAFFLECOPTER FORM INSTEAD OF LEAVING BLOG COMMENTS HERE. Any comments are welcomed below, but won't count towards the giveaway. Only entries using the Rafflecopter form will be eligible for prize. Thank you!
[field name= iframe]
Disclosure:  I received a Good Cook prize pack for sharing the above information and giveaway.