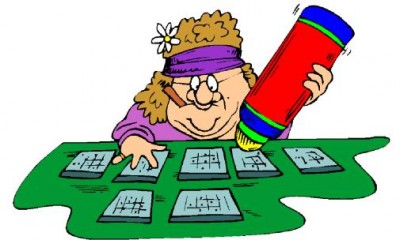 When most folks think of bingo they visualize a long hall filled up with smoke so thick you could possibly cut it with a knife and approximately 100 senior citizens all ready to shout BINGO before their toothless buddy across the table.  However, the game of chance isn't simply for granny nowadays and the online game bingo is now the favorite past time of numerous young individuals around the world.  Increasing numbers of people are joining in the fun and realize playing  online bingo is a wonderful way to make good friends by gathering in virtual chat rooms where they can find teammates, compete against each other, and also have a couple of laughs!
This may possibly shock you, prior to having my son (when I had far more time to myself) I use to  play online bingo A LOT and loved it!  My husband would work the night shift and I couldn't sleep while he was away,  so I would engage in one game after another to pass the minutes.  I even met a pal within the chat room and we kept in touch with each other for more than six years!  My hubby thought I was absolutely nuts until I won a substantial amount of money while playing at a well-known free online gaming site.  The company overnighted me the winnings after I signed an affidavit  and he then urged me to play as much as I could!
I'm actually thinking about beginning to play again and wondered if any of you also play bingo and might have recommendations of a great place to play?  I'd prefer an online gaming site that's known to be reputable.   Any ideas?