When I go shopping for natural products I typically have to visit a number of different local and internet based stores in order to complete my list.  Nevertheless, I recently discovered an online marketplace for fantastic natural products named Abe's Market.  The shop is a huge resource  that specializes in all-natural, organic and eco-friendly products galore!  Abe's is a mixture of Etsy and Whole Foods, offering bits and pieces from Amazon, Groupon and Home Shopping Network in order to connect consumers seeking incredible natural products with those who make them. The one-stop online shop for everything natural,  eliminates the necessity to hunt the Internet for a broader natural product selection that just cannot be found at your neighborhood natural market. At Abe's Market, you can get your entire natural product purchasing accomplished in one place.  You will find everything natural your entire family needs including  a wide variety of organic snacks, beauty products, home decor, pet supplies and more!
Too often I buy products without knowing the origin behind those items.  What I adore about Abe's Market is it provides the shopper a unique opportunity to find out the story regarding them – directly from the products' creators. How neat is that!   Consumers can find the answers to —Who makes the product? What's in it? Where is it made? How?  You can even chat directly with sellers to inquire about specific concerns so you will know you can trust and be more comfortable with the products you bring into your home.
STAY IN-THE-KNOW
Abe's also makes it easy to stay in-the-know and up-to-date with maintaining a green, natural and healthy lifestyle with their video series. From how to find and brew the perfect natural tea to planting your very own organic garden, Abe's has you covered with advice from experts in their field.  With Christmas sneaking up on us,  I thought it would be fun to check out this informative video on how to buy eco-friendly toys!
[field name= iframe]
Other videos include…
Gone Green?
Have you gone green?  I bet some of you have some terrific secrets and tips on how to easily incorporate natural products into our daily routines and live a much healthier lifestyle.  I would love for you to share with all of us your strategy! 
ABOUT ABE'S MARKET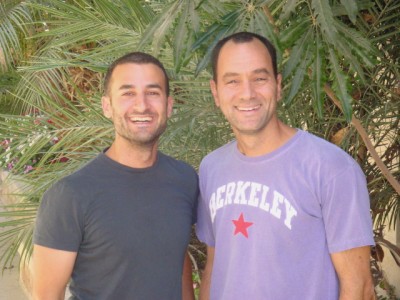 "For a long time co-founders Richard Demb and Jon Polin talked about starting a business that they'd feel great about – a business that is wonderful for both businesses and consumers and that would have a positive impact on the environment. As natural product enthusiasts, they envisioned a place that would enable shoppers to discover fantastic, hard-to-find products and to really connect with the product creators – the way markets were once run."
WHO IS ABE?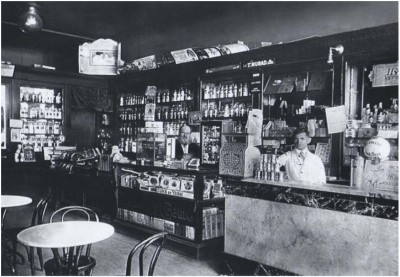 "Abe is co-founder Jon Polin's Grandpa Abe. By all accounts, Grandpa Abe was an honest, hard-working man. A pharmacist, for 50 years he owned and operated the eponymous Polin Drugs, a neighborhood drug store, on the West side of Chicago. Beyond being a loving husband and father, Abe represented two things in his community. First, as the neighborhood pharmacist, he was the purveyor of health and wellness solutions to all his customers. Second, as proprietor of the neighborhood pharmacy, Grandpa Abe represented the classic mom-and-pop business fueled by hard work, great products, great service, honesty, trust and passion. During the Great Depression, when many people couldn't afford to see doctors, and again during World War II, when there was a shortage of available doctors, Grandpa Abe was especially busy, offering free "medical" advice to his local customers. 9:00 to 5:00? Not for Grandpa Abe. For most of its 50 years, Polin Drugs was open 9AM to midnight. Only in its last few years did Grandpa Abe start to close his shop early – at 11PM. And, of course, Grandpa Abe knew his customers by name, and he knew exactly which cold capsules Mrs. Sandberg preferred and which medicine to deliver when Mr. Banks was having one of his migraines.
Abe's Market is about combining the best things that Grandpa Abe represented – health and wellness, mom and pop, reliability, trust, honesty, community and personal connection between business owners and customers."
SAVE at Abe's!
Visit www.abesmarket.com today and use the special one-time only discount code "ENB-y9uzfv" at checkout for $10 off a $30 purchase or more!
STAY CONNECTED
Join Abe's green revolution on Facebook, Twitter and YouTube and let them know how green and natural have changed your life.
FTC Disclosure:  This post is brought to us from our friends at Abe's Market.  I will be receiving a gift card for sharing this information.  However, all opinions and ideas are of my own.