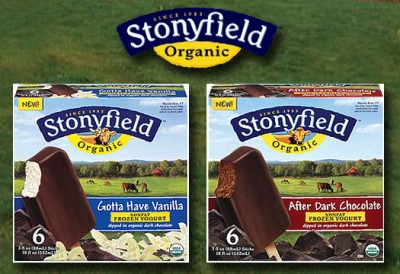 I love summer for many reasons!  The warmth of the sun's rays on my skin, the feel of soft sand between my toes, sipping iced green tea on my deck, and enjoying outdoor activities with my kiddos,  are just a few of my favorite summer things I would like to place in a box and open up during the cold winter months.  However, what really gets me excited about the season is the locally grown organic foods ready for the picking!  There is nothing better than fresh food with no GMO content that is free from chemicals, harmful fertilizers, and additives— just nutritious great tasting natural food the way nature intended.
Stonyfield also loves summer and to celebrate they recently introduced a delicious cool treat to enjoy on the porch, beach, or anywhere outdoors: organic frozen yogurt bars!  The new remarkably rich and delectable bars are made with pure, organic ingredients without the use of antibiotics, synthetic growth hormones, persistent pesticides  or anything that is harmful to you or the environment.   The organic frozen yogurt treats on the stick are  the first dark chocolate dipped bars on the market and come in two scrumptious flavors,  including Gotta Have Vanilla, and After Dark Chocolate.   Each bar only has 170 calories, about 30% less than the leading ice cream bars!
To celebrate the start of warm weather and to help you go organic this summer Stonyfield wants to offer a reader some fun goodies (approximate $80 Value) !  Think of it like Summer in a Box!  The prize box contains: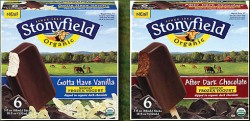 Two coupons for Stonyfield Frozen Yogurt Bars in two delicious flavors: Gotta Have Vanilla, and After Dark Chocolate.  These bars, made with organic milk, are dipped in rich dark chocolate, and contain four live and active cultures, keeping you healthy while enjoying a sweet treat.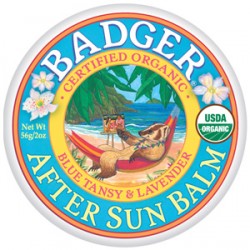 Badger After-Sun Balm: A certified organic treat for sun-parched skin. Made with moisturizing plant butters and infused with soothing Blue Tansy and Lavender to make your skin feel smooth and leave you feeling calm.
Dr. Hauschka Melissa Day Cream: This new 100% natural moisturizer is perfect for combination skin. Formulated with extracts of melissa (lemon balm), it smells like fresh squeezed lemonade. Additionally, extracts of anthyllis, carrot, witch hazel and English daisy soothe, soften and even the complexion so shine is controlled and skin is moisturized.

Tom's of Maine:  Simply White, the first and only clinically proven natural whitening toothpaste to earn an ADA seal, helps bring back the natural beauty of your smile.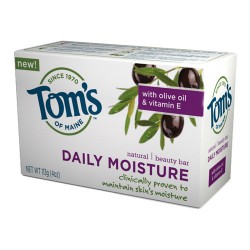 The Daily Moisture Body Bar has an ultra-rich bar soap formula that contains premium moisturizing olive oil, natural vitamin E and leaves your skin clean and fresh.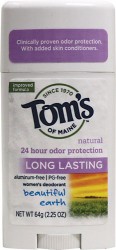 Beautiful Earth Deodorant works to inhibit the growth of odor-causing bacteria and its natural, refreshing fragrance helps mask odor.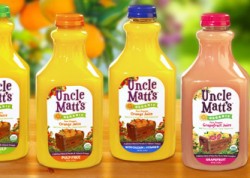 Uncle Matt's Organic Lemonade and Juices: By buying Uncle Matt's fresh fruit and juice you're helping more than 20 small growers that make up their family of farms. That's one of the reasons they're proud to be family owned and organically grown. Use this free coupon to pick up your choice of organic juice or lemonade and quench your thirst for summer!
To enter the giveaway please leave me a comment sharing what organic means to you, or how you're incorporating organic into your summer choices.
EXTRA Entries
1. Read any of my other reviews without a giveaway and leave me a comment there.  Then come back here letting me know you did. Make sure you leave ten separate comments  (example: Left a comment at review extra entry 1, Left a comment at review extra entry 2, Left a comment at review extra entry 3, ect.).   This is worth 10 extra entries.
2.Mention the giveaway on your own blog linking back to this post and Stonyfield.  Leave an additional comment with a link to where you blogged about the giveaway. This is worth 5 extra entries.  Make sure you leave five separate comments. (example blogged extra entry #1, blogged extra entry #2, blogged extra entry #3, ect…)
3. Follow my blog and leave me an additional comment. ( There is a little widget on my footer that shows my followers. Just click follow). If you already follow leave me a comment letting me know you already do. (3 extra entries)
4. Enter any of my current giveaways and let me know you did here. (3 extra entries)
5.Follow @ahappyhippymom plus Stonyfield on Twitter and tweet about the giveaway. Please make sure you leave the link where you tweeted in your comment. TO INCREASE YOUR CHANCE OF WINNING I AM ALLOWING 1 TWEETS PER PERSON DAILY.
6. Subscribe to my feed and leave a comment. If you already subscribe leave a comment telling me you are already a subscriber.
7. Like Stonyfield on Facebook .  This is worth 2 extra entries.
8. Like ahappyhippymom on Facebook. Worth 2 extra entries
9. Stumble any of my posts and earn an extra 3 entries!
Winner will be chosen at random via Random.org.   Info will be forwarded to sponsor.
Open To US Residents Only- age 18 +
The contest ends  August 25th,  11:59 PM eastern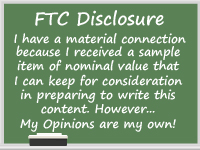 [ad#Google Adsense]