ANCHOR BAY ENTERTAINMENT, THE WEINSTEIN COMPANY and KANBAR ENTERTAINMENT PRESENT THE ANIMATED FAMILY COMEDY

HOODWINKED TOO! HOOD VS. EVIL

ON 3D BLU-RAY™, BLU-RAY™, AND DVD

Featuring The Voices Of Hayden Panettiere, Glenn Close, Joan Cusack, Bill Hader,

Amy Poehler, Patrick Warburton, David Alan Grier, Andy Dick, Brad Garrett,

Martin Short, Heidi Klum, Wayne Newton, Cheech Marin and Tommy Chong,

Hoodwinked Too! Hood Vs. EvilHeads To Retail On August 16th

 Anchor Bay Entertainment and The Weinstein Company announced today the 3D Blu-ray™, Blu-ray™, and DVD release of the all-new animated family comedy, HOODWINKED TOO! HOOD VS. EVIL, heading to retail on August 16, 2011. Directed by Mike Disa and produced by Kanbar Entertainment, the team that brought you the original HOODWINKED! film, HOODWINKED TOO! HOOD VS. EVIL is based on the beloved classic children's fairy tale Red Riding Hood. The sequel features the voices of an all-star ensemble cast including Hayden Panettiere, Glenn Close, JoanCusack, Bill Hader, Amy Poehler, Patrick Warburton, David Alan Grier, Andy Dick, Brad Garrett, Martin Short, Heidi Klum, Wayne Newton, Cheech Marin and Tommy Chong. HOODWINKED TOO! HOOD VS. EVIL is available for a SRP of $39.99 for the 3D Blu-ray™ 4-Pack, which includes a 3D Blu-ray™, Blu-ray™, standard definition DVD, and Digital Copy of the film; $34.99 for the Blu-ray™ and DVD Combo Pack; and $29.98 for the standard definition DVD.

Here's what the critics have to say about HOODWINKED TOO! HOOD VS. EVIL: "Hilarious!" (Nell Minow The Chicago Sun-Times) "Innovative! A superb sequel and entertaining treat for the whole family." (Judith Manigault, Family Media) "A procession of pop-culture send-ups delivered at light speed, interspersed with affirmative messages about exercise, proper diet and – so refreshing in this kind of movie – girl power." (The New York Times)

The good… the bad… the Twitchy. HOODWINKED TOO! HOOD VS. EVIL finds our heroine, Red (Hayden Panettiere), training with a mysterious covert group called the Sisters of the Hood. But Red is forced to cut her training short when she gets an urgent call from NickyFlippers (David Ogden Stiers), the head of the super secret Happily Ever After Agency, aka the HEA. A wicked witch (Joan Cusack) has abducted two innocent children, Hansel (Bill Hader) and Gretel (Amy Poehler), and Nicky needs the whole Hoodwinked gang – Red, Granny (Glenn Close), the ever-clueless Wolf (Patrick Warburton) and his over-caffeinated little partner, Twitchy (Cory Edwards) – for the search and rescue mission.

Fracturing fairy tales and pop culture with good-natured glee, HOODWINKED TOO! HOOD VS. EVIL takes viewers on a rollicking rollercoaster ride combining edge-of-the-seat adventure with classic, zany cartoon antics.

The HOODWINKED TOO! HOOD VS. EVIL 3D Blu-ray™, Blu-ray™, and DVD bonus features include music videos by Hayden Panettiere ("I Can Do It Alone"), Lavay Cole ("You Know It") and CEEJ ("Perfect Two"); a "The Voices of Hoodwinked Too!" featurette; storyboard sequences; production artwork; and video game applications. Note: Special features are subject to change.

Learn more about HOODWINKED TOO! HOOD VS. EVIL at: http://hoodwinkedtoomovie.com
[field name= iframe]
[field name= iframe1]
My Thoughts
In Hoodwinked Too! Hood vs Evil sequel Red takes a leave of absence to train in a secret location with the "Sisters Of The Hood."  While she is away,  the Happily Ever After Agency run by Nicky,  receives an anonymous tip that Hansel and Gretal were being held in a gingerbread house by a witch with a wicked appetite.  Granny, Wolf, and Twitchy set out to rescue the two children before they become the witches dinner.  However, the entire operation goes to shambles and Granny finds herself kidnapped by Verushka the witch.
Meanwhile, Red learns about a very powerful truffle called the Norwegian Black Forest Feather Cake Truffle Divine.  The Super Truffle holds special powers and anyone who eats it becomes unstoppable with strength, thought, and speed.  Red and the Sisterhood soon discover the truffle recipe  has been stolen and must stop whoever took it before they discover the secret ingredient and complete the truffle.
Red heads back to the HEA to team up with Wolf and Twitchy to find the recipe and save her grandma, but when Wolf loses focus of the mission she gets mad and the team splits up. Desperate to save Granny, Red sets out to save her and get the recipe back!
Hoodwinked Too! Hood vs Evil  has plenty of fun twists, turns, and humor to keep its audience captivated.  We really liked the sequel, but I have to admit that I honestly enjoyed the original  Hoodwinked's storyline a little more.
Buy It
HOODWINKED TOO! Hood vs Evil DVD can be purchased at amazon.com for just $14.99!  That is 50% off the suggested retail price!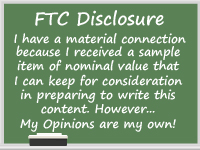 [ad#Google Adsense-1]