Hey there football-head!  Have you heard the news?  Hey Arnold!, one of the most beloved animated Nickelodeon series from the 1990s, is soon to arrive in stores nationwide for the first time on August 9, 2011, from Shout! Factory!  Yes its true.  The long anticipation is now over and fans can enjoy their favorite cartoon on a four-disc DVD set featuring all 20 hilarious episodes of the first season of Hey Arnold! Favorites include "Stoop Kid," "Mugged," "24 Hours To Live" and lots more!
If you are not familiar with the very popular cartoon,  the show follows a nine year old boy in fourth grade with a "football-shaped head" who lives with his grandparents, Phil and Gertrude, in the Sunset Arms boarding house. The series takes place  in the fictional town of Hillwood and Arnold spends his days helping friends and neighbors overcome problems or finding ways out of his own sticky predicaments.  Even though the series features an abundant of characters, it basically focuses on the main three being Arnold, Helga, and Gerald.  Helga is forever bullying Arnold and one of the big reasons he finds himself  in not so pleasant circumstances.  However, Helga acts like she hates him with a passion, but she is secretly  in love with the "football head" and occasionally lets her guard down.
Hey Arnold! was created by  Craig Bartlett and was based on his 1986 comics starring Arnold.  It debuted as an animated short for the Nickelodeon film Harriet the Spy in 1996.  The cartoon ran for 5 seasons resulting in 100 episodes.  The show also aired on "Nick on CBS" from 2002 until 2004.
Hey Arnold!: Season One has not been available in stores until now.  The The four-disc DVD set has a suggested retail price of $29.93 featuring 20 fun filled episodes  (460 minutes total running time) including;
Disk 1:
Episode 1 Downtown as Fruits & Eugene's Bike,
Episode 2 The Little Pink Book & Field Trip,
Episode 3 Arnold's Hat & Stoop Kid,
Episode 4 Helga's Makeover & The Old Building,
Episode 5 6th Grade Girls & The Baseball.
Disk 2
Episode 6 Heat, Snow Operation Ruthless,
Episode 7 Operation Ruthless & The Vacant Lot,
Episode 8 The List & Haunted Train,
Episode 9 Mugged & Roughin' It,
Episode 10 Door #16, Arnold as Cupid
Disk 3
Episode 11 Arnold's Christmas,
Episode 12 Beachwarmer & Cool Jerk,
Episode 13 Das Subway & Wheezin' Ed,
Episode 14 Tutoring Torvald & Gerald Comes Over,
Episode 15 Spelling Bee & Pigeon Man
Disk 4
Episode 16 Olga Comes Home & Sally's Comet,
Episode 17 Abner Come Home & The Sewer King,
Episode 18 False Alarm & World Records,
Episode 19 Magic Show & 24 hours to live,
Episode 20 Arnold's Valentine.
 My Favorite Episode!
My favorite episode of season one is Arnold's Christmas.  The show is about how Arnold becomes  Mr. Hyunh's Secret Santa and learns the best gift to surprise him with on Christmas Day is to find his lost daughter Mai.  Meanwhile Helga is trying to find the perfect gift for Arnold to make him pine for her.  The story has a wonderful message to be learned about the true spirit of gift giving during the holiday. LOVED it!
Buy It!
Hey Arnold!: Season One can be pre-ordered at amazon.com for just $19.99! That's a 33% savings off the suggested retail price!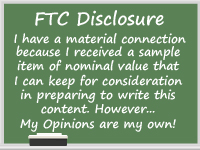 [ad#Google Adsense-1]