What better way to kick off the football season than to do it with a fantastic family sports movie?  Get geared up to tune into the latest Procter & Gamble and Walmart movie in the Family Movie Night initiative, "Game Time: Tackling the Past," set to air on Saturday, September 3, 2011 at 8/7c on NBC.
Synopsis:
Pro football star Jake Walker is living the dream… or so he thinks. The veteran tight end is a fan favorite and on pace to set the all-time receiving yards record that will guarantee him a spot in the Hall of Fame. While working out at training camp, Jake receives an unexpected call from his brother Dean – their father Frank has suffered a major heart attack. Jake immediately leaves practice and returns to Riverton, North Carolina, the small hometown he's avoided for nearly 15 years. Memories of glory and regret flood his mind as he returns to the family and friends he abandoned in pursuit of his career. Jake dutifully visits with Frank and Dean, but hurt and misunderstanding from the past begins to resurface, leaving him counting the days until he can return to his team.
 A second unexpected call, this time from his agent, delivers Jake another crushing blow. His contract is not being renewed amid concerns about his surgically repaired knee. Suddenly, the life Jake knows is over. To avoid the media circus around this news, Jake reluctantly decides to extend his stay in Riverton. Attempting to make the best of the situation, he begins reconnecting with the community that once revered him. Jake is reintroduced to Sarah, his high school sweetheart, and helps Dean take over their father's high school coaching job.
 Surprisingly impacted by the people around him, the real Jake begins to emerge from behind his armor to see that life is much more than the accumulation of personal stats. But when Jake's offered a lucrative new contract to play for another team, he is forced to decide whether to go back to the career he thought he loved, or stay in Riverton and embrace the people who always believed in him.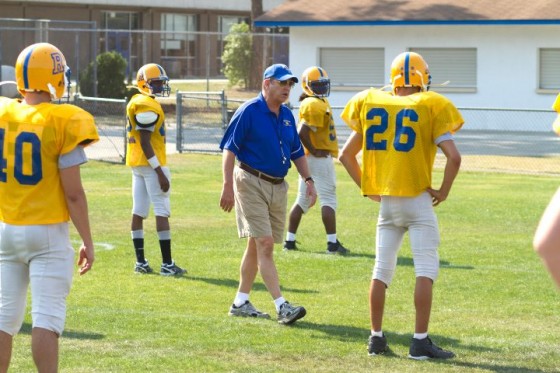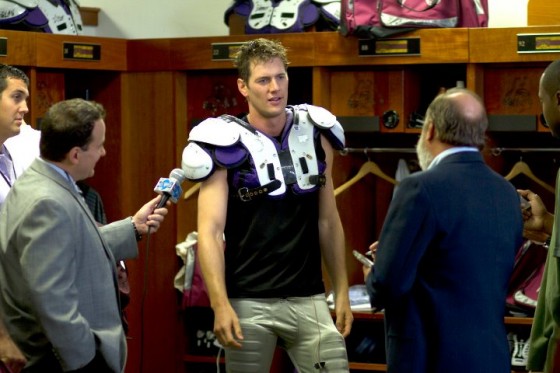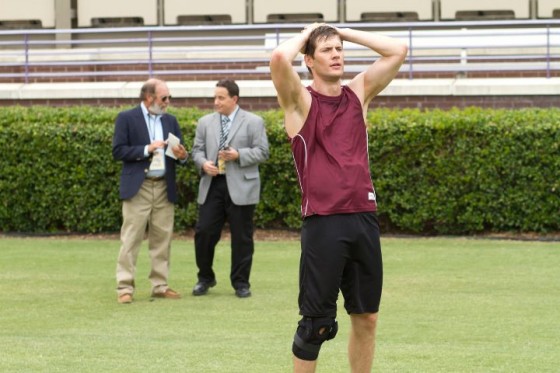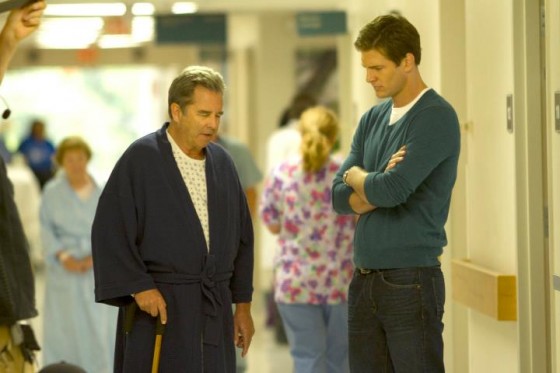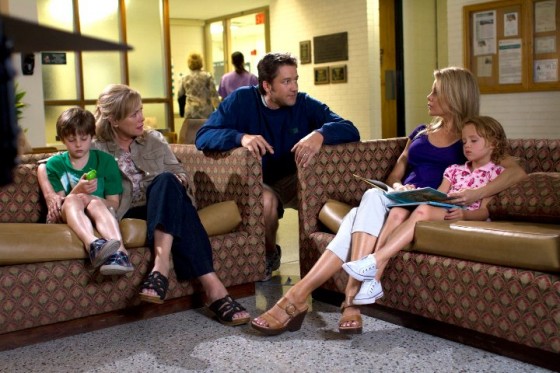 [field name= iframe]
Cast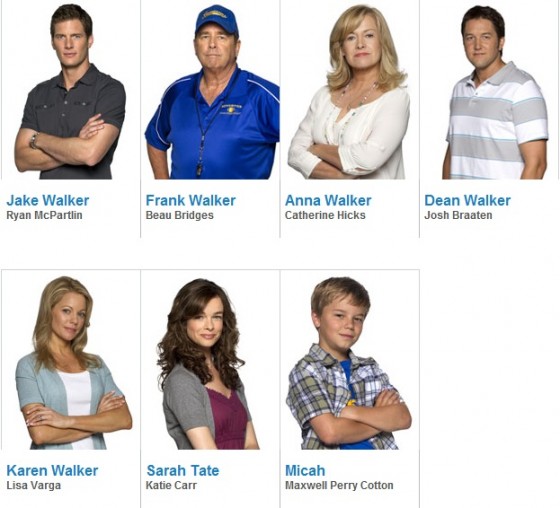 Sneak Peek
I had the opportunity to get a sneak peek at "Game Time: Tackling The Past" and have to say this movie had a slightly different feel than the previous Family Movie Night made for TV films in that there were familiar  famous faces I recognized,  such as Ryan McPartlin (Devon Captain Awesome Woodcomb on the TV series Chuck), Beau Bridges (Frank Baker in The Fabulous Baker Boys), Catherine Hicks (Annie Camden on the hit TV show Seventh Heaven), Josh Braaten (Twiggy Munson in Semi-Pro),  Lisa Varga (Deadly Closure), Katie Carr (featured in Dinotopia and Heroes), and Maxwell Perry Cotton (Billy in Mr. Popper's Penguins).  To me having such a star-studded cast made the storyline even more believable and enjoyable to watch.
Much like many of the prior  Walmart flicks there is some ethical lesson to be learned.  In "Game Time: Tackling The Past" the movie tackles some terrific challenges like unconditional love, getting over past misunderstandings, integrity, overcoming obstacles, and self-centeredness.  However, essentially the most important meaning from the film is realizing what is truly important in life and how taking pleasure in the simple things can give the greatest joy.
Having based this movie around football adds some special fun and gets the male viewers interested in watching.  A very smart move on Procter & Gamble and Walmart! To launch the premier right before football season starts—- is plain genius!  In my opinion "Game Time: Tackling The Past" scores a touchdown and I highly recommend it!  Make sure to get the whole family together on Saturday, September 3,at 8/7c to watch it!  You don't want to miss this one!
Check out the Family Movie Night Facebook page for all the latest movie updates!
"I wrote this review while participating in a campaign by Mom Central Consulting on behalf of P&G and received a promotional item to thank me for taking the time to participate."