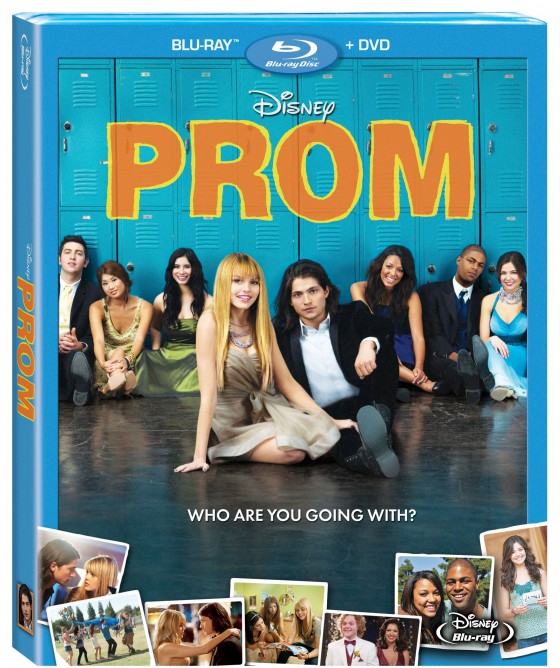 Every spring hundreds of thousands of high school students across America get prepared for their PROM.  Finding the perfect dress  or tux, and dreaming about getting asked to go to the Prom stirs up a variety of different emotions depending on the individual.  For some the age-old tradition is a glorious event filled with romance and excitement, while others experience strong feelings of anxiety and depression wishing they could escape the whole nightmare!
Walt Disney Studios sets out to capture the lives of 13 high school students and the few weeks prior to their PROM as they experience the most memorable as well as challenging times of their lives.  PROM does this without the need of displaying the most negative sides of teen life such as sex, drugs, boozing, cursing, and smoking which you usually see in flicks that contain high school matters.  The movie bounces back and forth between individual stories of  each character along with the anticipation, thrills, dilemmas, and quite often  hilarious moments leading up to the PROM they encounter.  Its just clean entertainment  for the entire family to enjoy .  My daughter who is 14 loved it!
PROM Synopsis
At "Prom," every couple has a story and no two are exactly alike. Several intersecting stories unfold at one high school as the big dance approaches; "Prom" portrays the precarious passage from high school to independence as some relationships unravel and others ignite. For Nova Prescott (Aimee Teegarden), it's a battle of wills as she finds herself drawn to the guy (Thomas McDonell) who gets in the way of her perfect prom.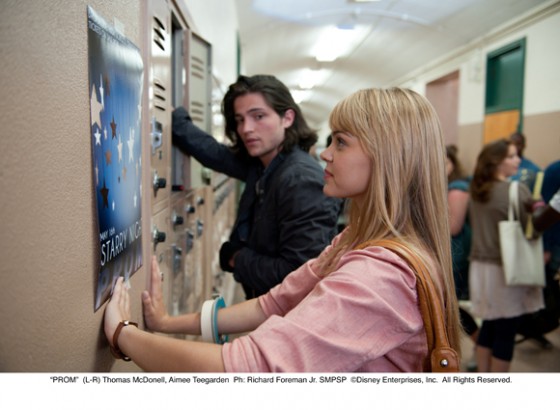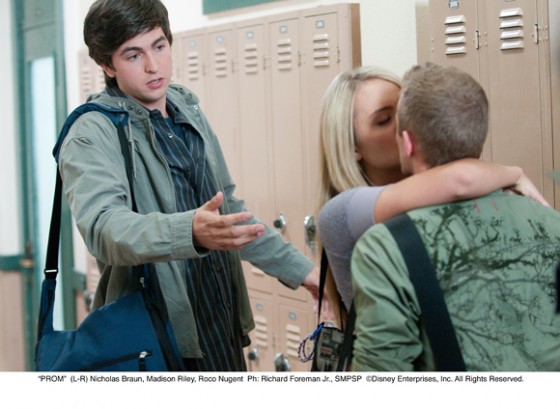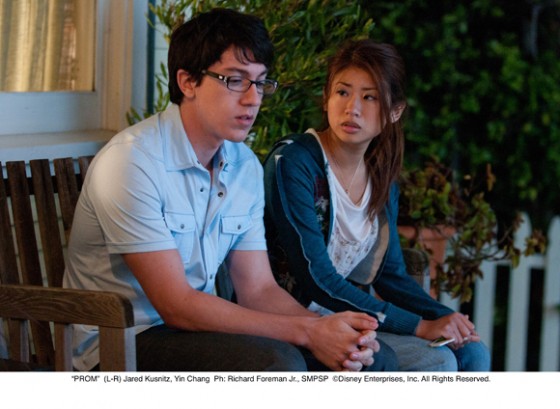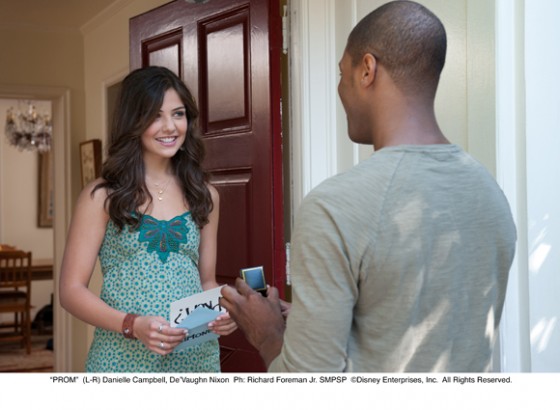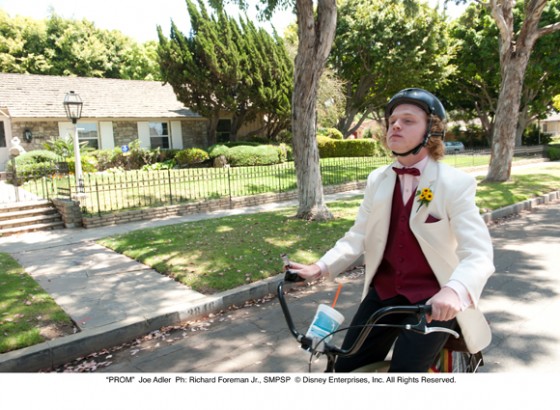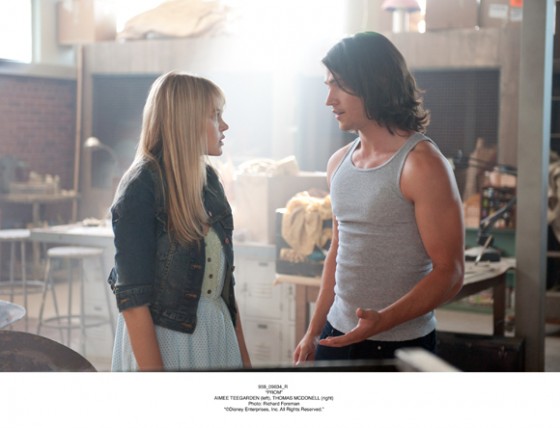 Trailer
[field name= iframe]
Cast (the 13 students)
* Thomas McDonell as Jesse Richter

* Aimee Teegarden as Nova Prescott
* Nicholas Braun as Lloyd Taylor
* Danielle Campbell as Simone Daniels
* Nolan Sotillo as Lucas Arnaz
* Kiley Bunbury as Jordan Lundley
* DeVaughn Nixon as Tyler Barso
* Cameron Monaghan as Corey Doyle
* Yin Chang as Mei
* Jared Kusnitz as Justin Wexler
* Janelle Ortiz as Ali Gomez
* Joe Adler as Robert 'Rolo' Banus
* Jonathan Keltz as Brandon
Music
1. "I'll Be Yours"  by Those Dancing Days
2. "Your Surrender (Remix)" by Neon Trees
3. "We'll Be Alright" by Travie McCoy
4. "Not Your Birthday "  by Allstar Weekend 3:25
5. "Time Stand" by Moon
6. "Dreams" by Passion Pit
7. "Please Speak Well of Me" by The Weepies
8. "We Could Be Anything" by Nolan Sotillo
9. "In Deep" by Shere
10. "Prettiest Thing" by Oh Darling
11. "Can't Keep My Hands Off You" by Simple Plan
12. "Come On, Let's Go" by Girl in a Coma
13. "Almost There" by Lauren Hillman
14. "Impossible"  by Shout Out Louds
15. "Stick Hippo" by Stick Hippo
Bonus Features
DVD: Putting on PROM: Making of Featurette Bloopers
BLU-RAY:
Everything on the DVD, plus… "Last Chance Lloyd" Exclusive Short — Laugh out loud at all the creative and hilarious ways Lloyd (Nicholas Braun) asks girls to Prom in his heroic quest for the perfect date…actually, any date! 4 Deleted Scenes—With introductions by producer Justin Springer and director Joe Nussbaum. 7 Music Videos:
o Allstar Weekend—―Not Your Birthday"
o Neon Trees—"Your Surrender"
o Moon—"Time Stand"
o Nolan Sotillo—"We Could Be Anything" (English version)
o Nolan Sotillo—―Juntos Lo Haremos Bien" (Spanish version)
o Those Dancing Days—―I'll Be Yours‖
o Girl In A Coma—―Come On, Let's Go"
MOVIE DOWNLOADS:
Everything on the DVD, plus… 3 Music Videos:
o Allstar Weekend—―Not Your Birthday‖
o Neon Trees—"Your Surrender"
o Moon—"Time Stand"
Buy It
Disney's PROM is coming to Blu-ray and DVD August 30th!  You can pre-order the PROM Blu-ray/DVD combo pack at amazon.com for just $22.99 and save 43% off the suggested retail price!
WIN IT!
Thanks to Disney,  one of my readers will win a PROM Blu-ray/DVD Combo Pack!  Go here to enter the giveaway for the chance to win it!
[ad#Google Adsense-1]