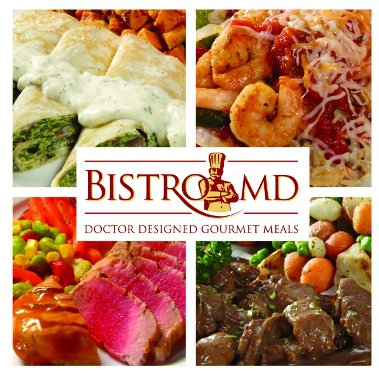 Last week I had my own in-house personal chef, dietitian and weight management physician!  No,  I didn't  literally have these food experts come in my home and cook meals for me.  What did happen though is Bistro MD sent me a weeks worth of physician-designed, chef-prepared gourmet entrees to my door.
BistroMD was established in 2005 by Caroline J. Cederquist, M.D., a board certified bariatric physician, in effort to enable patients to achieve healthy weight-loss on their own at home.   Dr. Cederquist has helped thousands of patients at her medical wellness center to achieve healthy weight loss, but noticed that a lot of her patients were confused when it came to preparing and cooking healthy dishes.    They didn't have enough scientific understanding of the proper ways to combine foods to help their unique body chemistry to adjust to promote healthy weight loss.  She was determined to help her patients succeed by themselves at home, and arranged for them to receive wholesome, gourmet meals directly delivered to their doors.
Why It's Different?
Unlike other diet plans, BistroMD meals are nutritionally complete and balanced to give you the right amount of lean protein, carbohydrates, fat, and fiber in each tasty low-calorie (range between 1,100 and 1400 for 7 day with snacks plan) entree.  If you have noticed (like me) that weight seems to stick to your body more than previous years it might be due to insulin resistance and the Metabolic syndrome.  You're not alone, because over 80 percent of overweight people seem to have the same problem and need to get their body back on its normal metabolic program.  The meals are specifically designed to provide the proper nutrition to help do this and promote healthy weightloss.
How It Works
There are four different weekly plans you have the option to choose from 7 day or 5 day plans, with or without snacks. What I really like about the program is that you can customize your order to avoid any allergies and foods you just don't enjoy.   I don't like to eat too much red meat and pork, so BistroMD excluded those foods from my weekly plan and substituted with the meal choices I like.  Plus, you receive a weekly menu letting you know what to eat on every given day.  There is no need to try and figure out what to have for dinner or if you are going over your calorie limits, because the experts take care of all that for you.  It makes weightloss simple without the stress of menu planning, shopping, and cooking!
The cost of the plans start at  $129.99 per week. You can order your meals online or by phone and have them delivered weekly to your door by means of FedEx.  The frozen entrees are shipped in a reusable, insulated polystyrene cooler containing dry ice to make sure your meals arrive in perfect condition. Just make sure you have adequate amount of space in your freezer to store the meals!
The Ingredients
BistroMD uses "pure ingredients from nature"  and stays away from chemicals, fillers and additives,  which are very often found in prepared or frozen meals to help make them taste moist and tender.
My Plan!
Here are the meals I received.  Pay close attention, because one reader will win the same plan! All meals that have the  SUB after them means they were substitutions to meet my desired tastes.
Day 1
Breakfast: Spinach Mushroom Crepe With Mixed Berry Compote (SUB)
Lunch : Chicken Burrito Bowl
Dinner: Turkey With Cranberry Quinoa (SUB)
Day 2
Breakfast: Spinach Mushroom Omelet
Lunch: Chicken With Gravy and Pearl Pasta
Dinner: Roasted Turkey Breast Diablo (SUB)
Day 3
Breakfast : Cinnamon sweet Potato Pancakes
Lunch: Turkey Bolognese
Dinner: Salmon With Pepper Coulis
Day 4
Breakfast: Spinach Mushroom Omelet With Waldorf Apples (SUB)
Lunch: Mediterranean Chicken
Dinner: Roasted Turkey Pomegranate (SUB)
Day 5
Breakfast: Chicken and Mushroom Crepe With Waldorf Apples
Lunch: Chicken Breast Stuffed With Apple Cranberry Stuffing (SUB)
Dinner: Chicken Breast Stuffed with Spinach and Feta, Served with Carrots
Day 6
Breakfast: Spinach Ricotta Crepe (SUB)
Lunch: Jamaican Style Bean and Sweet Potato Stew (SUB)
Dinner: "My Night" – Choose your own dinner outside the program!  Way of rewarding  and enabling you to make healthy choices.
Day 7
Breakfast: Spinach Mushroom Omelet with Peach Compote
Lunch: Roasted Turkey Breast with Demi-glace
Dinner: Rock Shrimp Primavera (SUB)
Heat and Serve!
BistroMD recommends you place all of your next day's entrees in the refrigerator to thaw. However, you can still heat them from frozen.  I tried both methods.  What I found is if I allowed them to thaw prior to heating, the entrees came out much moister and tasted better.
Each meal comes with a product label giving the directions on how long to cook, ingredient list, nutritional information, and cooking tips.
Quality, Smell, and Taste
Immediately I noticed the excellent quality of the entrees.  These are not your average meals you find in your grocer's freezer aisle and instead are made with fine ingredients.  The meals look tantalizing and are constructed to train you the accurate portion sizes that you should be eating.  To me this is half of the battle of learning how to lose weight.  Correct portions containing the proper amount of nutrients is an essential key for weight loss.
To me a meal has to pass the sniff test before I'll even try it.  The aroma is all part of enjoying good food and if it doesn't smell good…It won't get by my lips.  The BistroMD meals smelled as delicious as they looked!  I couldn't wait to take a bite!
Now everyone's preference of taste is different, so just because I like or don't like a particular entree doesn't mean you will too.  However, there was one particular lunch dish that stood out that I wouldn't order in the future — Jamaican Style Bean and Sweet Potato Stew. Why?  Because the mix of kidney, beans, black beans, chick peas, and sweet potatoes with a hint of orange flavor didn't settle well with my taste buds.  Yet, you might have a completely different experience and find it pleasing.  I guess you won't know until you try it!
My Favorite Day Of Chef Prepared Entrees !

My favorite day of the plan was day three!
Breakfast : Cinnamon Sweet Potato Pancakes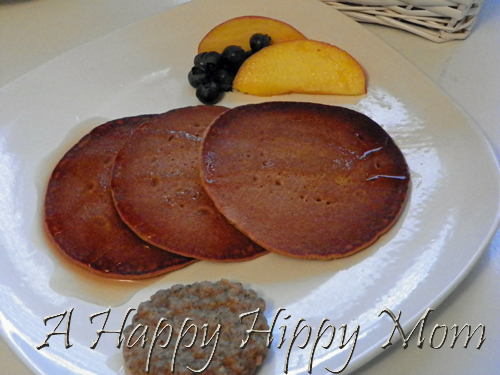 Two delicious sweet potato pancakes with a touch of sweet cinnamon, and served with a sugar free syrup along with a low-fat turkey sausage pattie.
Lunch: Turkey Bolognese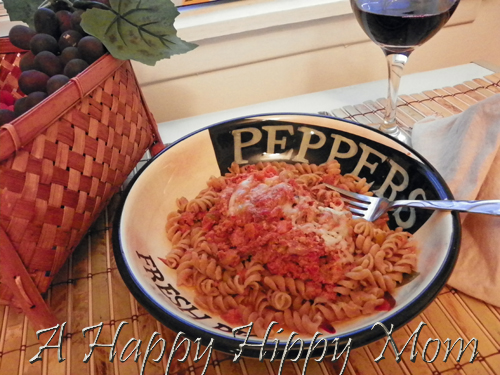 Whole wheat pasta served with a mouthwatering velvety tomato sauce containing fresh herbs, mushrooms, and ground turkey.
Dinner: Salmon With Pepper Coulis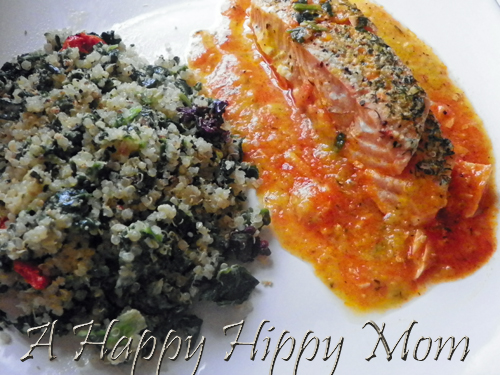 A generous portion of North Atlantic salmon served on a smooth fire-rousted red and yellow bell pepper coulis with a side of quinoa.  This was my favorite!  LOVED the salmon and coulis together.  Was a perfect combination of savory flavors!
Conclusion
BistroMD is a fantastic meal plan for busy working women on the go, to those who need extra help to lose that extra weight after pregnancy, during menopause or even for a special occasion, like a wedding, and are wanting to achieve their weight loss goals through a nutritious and delicious healthy program.  The company offers their customers support through weekly newsletters, a blog, health videos and expert dietitians.  Its a way of taking the pain out of dieting and replacing it with gourmet meals customized to your needs.
The program costs as little as $22.85 per day (3 meals) for their 7 day plan, which is in my opinion a value considering they do all the planning, shopping, and cooking for you!
Choose Health Challenge!
Like  BistroMD on Facebook and tell them how you will choose health in 8 words or less for the chance to win some fabulous prizes in the Choose Health Challenge!  Grand prizes include an Apple iPad 2, $500 Shopping Spree, and a $100 American Express Card.  PLUS, you will also be in the running for the weekly prize of 7 days of meals from BistroMD worth $200!
1.No purchase is necessary. 2.To be eligible to enter the contest, you must be a fan of BistroMD on Facebook. 3.Each week, one (1) winner will receive one (1) week of the Bistro MD Meal Plan. 7 Day Plan including shipping, valued at over $200. Winner will be based on number of "likes" their post receives. 4.During the three month period of the Challenge, a grand prize, second place and third place winner will be selected. A panel of judges will be appointed by Sponsor to review the posts submitted and select the grand prize winners. 5.Drawing is only open to residents of the continental United States. 6.Prize winners are responsible for all federal, state and local taxes and must be 18 or older. 7.All winners will be notified by email. 8. Void whereby prohibited by law. **The above represents only a sampling of the Challenge rules. For a complete list of the Official Challenge Rules of the contest, see Official Challenge Rules at www.bistromd.com/challenge.
Win a Week's Worth Of Bistro MD Chef Prepared Entrees!
Courtesy of Bistro MD, one lucky reader will win a week's worth of delicious meals to help you get started on your weight loss journey (159. 95 Value)!  To enter the giveaway check out all the  BistroMD meals and let me know which one you would like to try the most.
Extra Entries
1. Enter the BistroMD Challenge.   Then come back here letting me know you did. Make sure you leave ten separate comments  (example: Left a comment at review extra entry 1, Left a comment at review extra entry 2, Left a comment at review extra entry 3, ect.).   This is worth 10 extra entries.
2.Mention the giveaway on your own blog linking back to this post and BistroMD.  Leave an additional comment with a link to where you blogged about the giveaway. This is worth 5 extra entries.  Make sure you leave five separate comments. (example blogged extra entry #1, blogged extra entry #2, blogged extra entry #3, ect…)
3. Follow my blog and leave me an additional comment. ( There is a Google Friend Connect widget on my footer that shows my followers. Just click follow). If you already follow leave me a comment letting me know you already do. (3 extra entries)
4. Enter any of my current giveaways and let me know you did here. (3 extra entries)
5. Follow @ahappyhippymom on Twitter plus tweet about the giveaway. Please make sure you leave the link where you tweeted in your comment. YOU CAN TWEET ONCE PER DAY TO INCREASE YOUR CHANCES OF WINNING.
6. Follow BistroMD on Twitter (2 extra entries)

7. Subscribe to my feed and leave a comment. If you already subscribe leave a comment telling me you are already a subscriber.
8. Like BistroMD on Facebook.  This is worth 2 extra entries.
9. Like ahappyhippymom on Facebook. Worth 2 extra entries
10.  Stumble any of my reviews or recipes.  Worth 3 extra entries
Winner will be chosen at random via Random.org.   Info will be forwarded to sponsor.
Open US Only- age 18 +
The contest ends September 8th,   11:59 PM eastern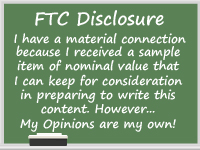 [ad#Google Adsense-1]