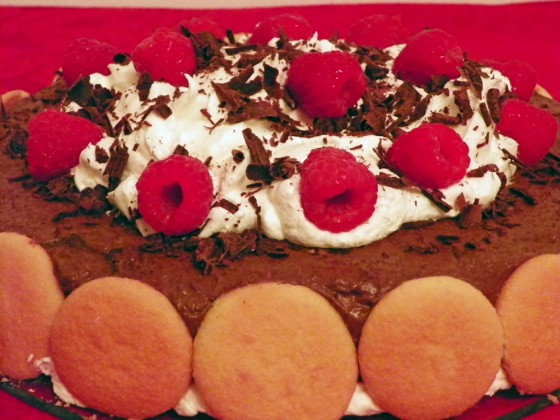 This is a HEAVENLY dessert to make during the hot summer months and serve at your next family gathering!  There is no baking required, so you won't be heating your kitchen up!  I found the recipe originally in the 2009 Holiday Desserts issue of PIL.  When I saw the scrumptious fresh raspberries on a bed of Cool Whip and sprinkled with chocolate curls—I knew I had to make it!  However, I found the difficulty level to be medium,  mainly due to the chocolate mixture setting up too quickly along with having to invert the torte without destroying it.  Besides that, this is a fantastic recipe and dessert which feeds up to 16 guests!  Give it a try and let me know what you think!
Raspberry Chocolate Mousse Torte
4 squares  BAKER'S Semi-Sweet Chocolate, divided
2 pkg. (3.9 oz. each) JELL-O Chocolate Instant Pudding
2 cups  plus 2 Tbsp. cold milk, divided
1 tub (8 oz.) COOL WHIP Whipped Topping, thawed, divided
1 pkg.  (8 oz.) PHILADELPHIA Cream Cheese, softened
3/4 cup  fresh raspberries
Step 1– Line a 9 inch round pan with plastic wrap and stand 16 wafers around inside edge. Next melt 3 chocolate squares per instructions on package.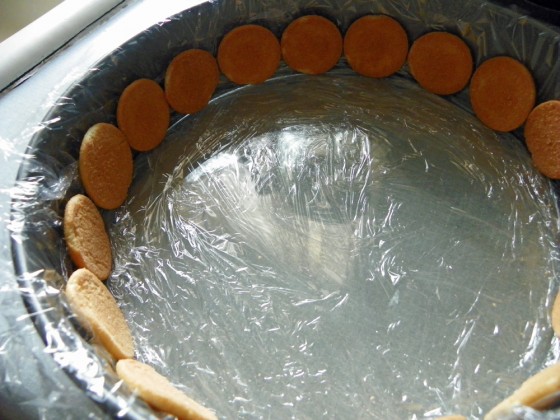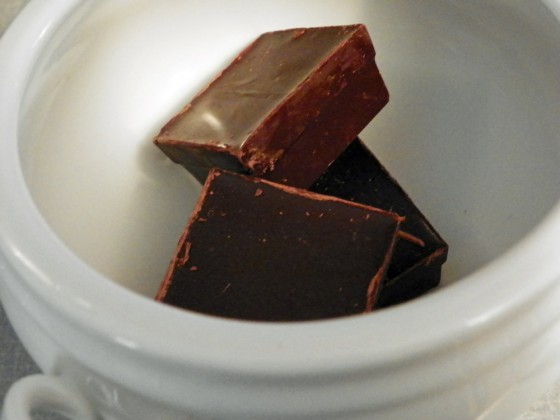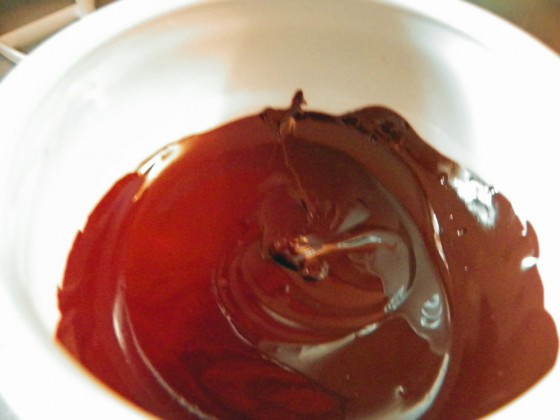 Step 2- Combine pudding mixes and 2 cups milk in medium bowl and whisk 2 min. Add melted chocolate; mix well. Next stir in 1 cup COOL WHIP; pour into prepared pan.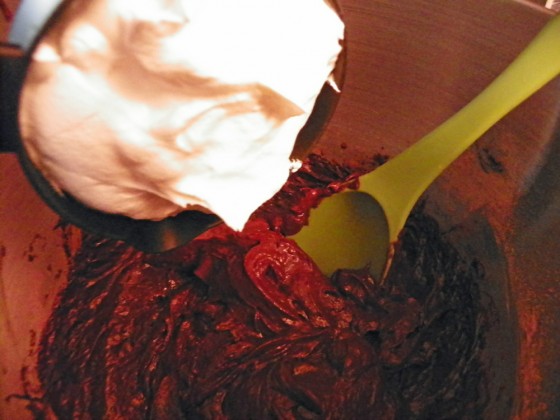 Step 3- Beat together cream cheese, sugar and remaining milk with mixer until well blended. Stir in 1 cup of the remaining COOL WHIP; spread over pudding.  Top with remaining wafers. Refrigerate approximately 3 hours.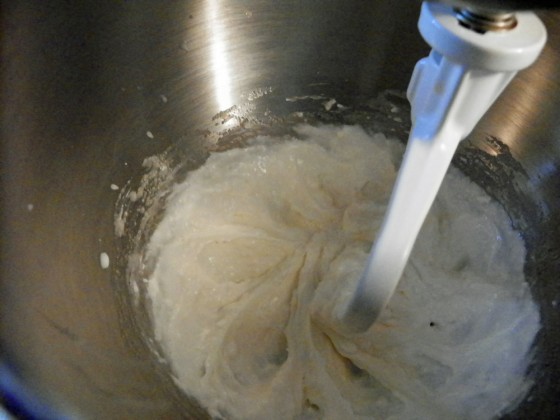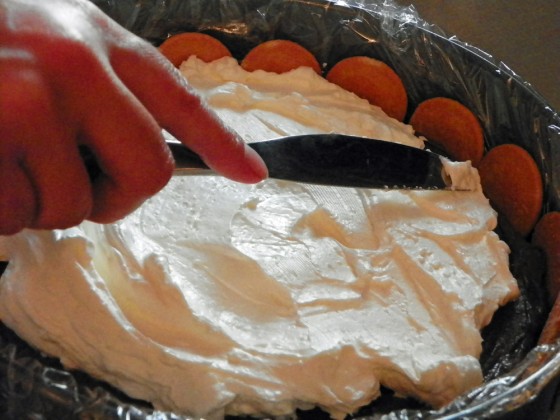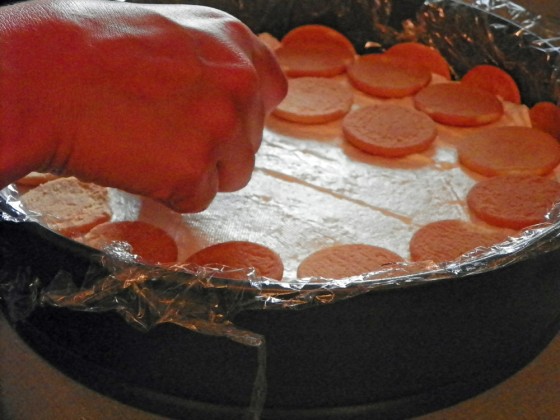 Step 4- While torte is chilling, shave remaining chocolate square into curls. Invert torte CAREFULLY onto plate; remove plastic wrap. Top torte with remaining COOL WHIP, berries and chocolate curls.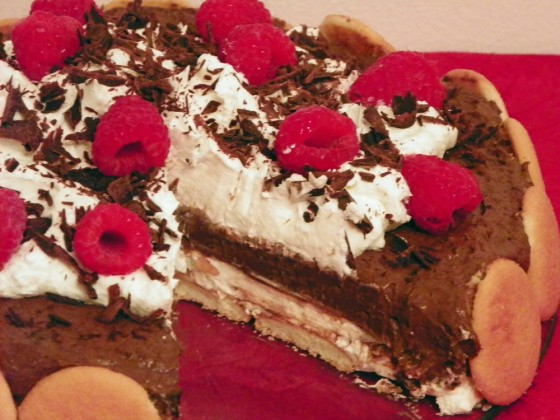 [ad#Google Adsense-1]