With school out, summer slumber parties and busy schedules heating up,  I'm always looking for simple and quick snack solutions!  My kitchen becomes the busiest place in the house and hungry mouths are always looking for something to munch on.  I try and keep nutritious foods that are easy to grab on hand like freeze dried fruits, trail mixes, fresh vegetables and fruits, and cereals.  I also stock up on convenient frozen snack items that everybody will love and are perfect for family movie nights and last second gatherings,  such as Ore-Ida Bagel Bites!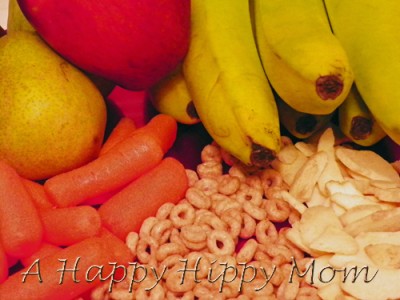 Bagel Bites are made with just a few wholesome recognizable ingredients including real mozzarella cheese,  delicious tomato sauce,  and toasted mini bagels packed with 8g of whole grain per serving.  Unlike Bagel Bites, other pizza snacks are usually made with mozzarella cheese substitute, pre-fried, higher in sodium, not made with whole grain, and contain trans fat per serving.  Bagel bites are actually baked,  have 0g trans fat per serving, and lower in calories and fat, which makes them the smarter and tastier snack choice.  Recently, the brand incorporated whole grain into its ENTIRE line of frozen pizza snacks, offering eight grams of whole grain per serving and giving parents one more reason to feel great about serving them!
My youngsters don't worry about the ingredients like I truly do, and just know they have a fun time eating Bagel Bites as well as enjoy the terrific taste!  However, I feel wonderful and satisfied knowing I'm making great snack decisions for them.  Have you been making clever snack choices?  Check out the comparison tool and discover how Bagel Bites vs your kid's favorite snacks.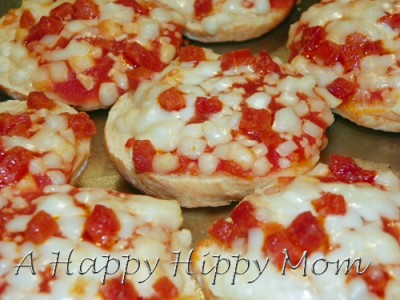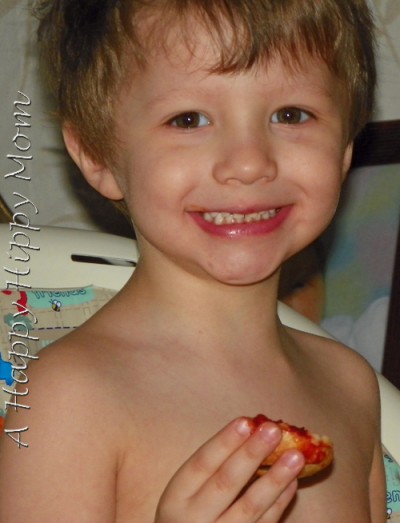 "Pledge to Snack Simply"
This summer season Bagel Bites is encouraging households  to make snack time much more meaningful with an online "Pledge to Snack Simply."  By taking the online pledge, you'll be committing to a few tiny steps that have an important impact on a child's daily snack-time nutrition and be helping to raise  charitable dollars to promote wholesome nutrition in youth programs across the United States.  For every single pledge made,  Bagel Bites will donate $1 to Boys & Girls Clubs of America and send you a $1 off coupon towards a Bagel Bites Snack.  The pledge only will take a couple of seconds out of your day and really can make a big difference for a young child in need.
The Snack Simply Pledge
"As an awesome parent, I am committed to making the best choices for my kids each and every day – including making simple, wholesome choices at snack time – so I can keep them smiling at the kitchen table and keep myself feeling good about what I'm serving!
By taking the Bagel Bites Pledge to Snack Simply, I am doing my part to make the most of snack time for myself, my child/children and for youth across America through Boys & Girls Clubs of America. With this in mind, I pledge to stay true to these 3 Steps to Snacking Simply:
   1. 1. Keep it Simple
   2. 2. Keep it Tasty
   3. 3. Keep it Fun "
My family took the pledge and so can you by going to www.snacksimplypledge.com.
Bagel Bites Giveaway!
One of my readers will win 4 coupons for FREE Bagel Bites!  To enter the giveaway leave a comment sharing your child's favorite snack item.
Extra Entries
1. Read any of my reviews without a giveaway and leave me a comment there.  Then come back here letting me know you did. Make sure you leave ten separate comments  (example: Left a comment at review extra entry 1, Left a comment at review extra entry 2, Left a comment at review extra entry 3, ect.).   This is worth 10 extra entries.
2.Mention the giveaway on your own blog linking back to this post.  Leave an additional comment with a link to where you blogged about the giveaway. This is worth 5 extra entries.  Make sure you leave five separate comments. (example blogged extra entry #1, blogged extra entry #2, blogged extra entry #3, ect…)
3. Follow my blog and leave me an additional comment. ( There is widget on my footer that shows my followers. Just click follow). If you already follow leave me a comment letting me know you already do. (3 extra entries)
4. Enter any of my current giveaways and let me know you did here. (3 extra entries)
5. Follow @ahappyhippymom on Twitter and tweet about the giveaway. Please make sure you leave the link where you tweeted in your comment. YOU CAN TWEET ONCE PER DAY TO INCREASE YOUR CHANCES OF WINNING.
6. Subscribe to my feed and leave a comment. If you already subscribe leave a comment telling me you are already a subscriber.
7. Like ahappyhippymom on Facebook. Worth 2 extra entries
8. Stumble any of my RECIPES and leave me a comment letting me know which one you did. Worth 2 extra entries
Open To US Residents Only- age 18 +
The contest ends July 30th,  11:59 PM eastern
"I wrote this review while participating in a campaign by Mom Central Consulting on behalf of Bagel Bites and received coupons and a promotional item to thank me for taking the time to participate."