A month ago I learned affresh and Whirlpool recently launched a series of new products including a  Washer Cleaner, Dishwasher & Disposal Cleaner, Stainless Steel Cleaner, and Whirlpool Refrigerator Water Filter.  The products were designed to keep our home appliances smelling, looking, and performing at their best. I was fortunate to be chosen by Mom Central to try the affresh Washer Cleaner and share my thoughts about the product with you.  Here is my experience with affresh Washer Cleaner…
I couldn't wait to try  affresh Washer Cleaner, because my front loading washing machine was omitting a disgusting odor and my freshly washed laundry was  not smelling as clean as it used to.  In fact, my cloths were actually starting to have a mildew smell,  so I needed to get rid of the problem fast!
Affresh Washer Cleaner works to attack the odor by breaking down and preventing odor-causing residue and cleaning the mold and mildew stains in all washers.  The Power Puck's powerful oxygenated bubbling action penetrates the smelly buildup which can occur in hard-to-reach areas and attacks it at the root of the problem.  It fizzes the stinky stuff  away leaving the washer smelling fresh and clean.  The cleaner is environmentally friendly, safe on septic tanks, and won't hurt the washer components.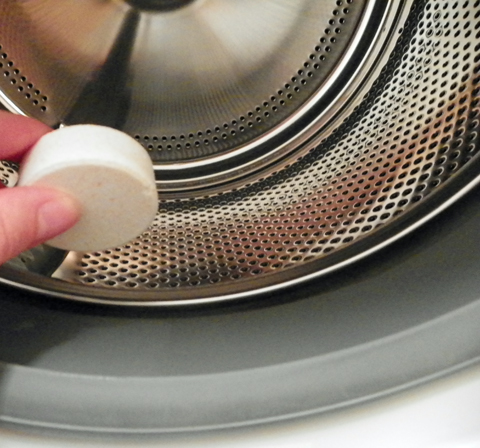 I used affresh Washer Cleaner in three successive washer cleaning cycles with one affresh Power Puck tablet in each.  The first thing I noticed about the cleaner was it had an amazing fragrance!  However,  after the first initial use I could still smell the odor a little in my machine and it took all three of the pucks to get the smell completely out.  It has been about three weeks now since I have used affresh Washer Cleaner and I'm not smelling anything nasty coming from it!  I'm impressed!
I recommend affresh Washer Cleaner to anyone who is looking for an easy to use product to help keep their washing machine clean from odor causing residue and working in tip-top shape!
"I wrote this review while participating in a campaign by Mom Central Consulting on behalf of affresh and received product samples and a promotional item to thank me for taking the time to participate."
[ad#Google Adsense-1]