NICKELODEON CLASSIC ANIMATED SERIES WILL FINALLY HIT STORE SHELVES NATIONWIDE

ROCKO'S MODERN LIFE: SEASON ONE

Featuring All-Star Voice Cast of Carlos Alazraqui, Tom Kenny, Charlie Adler and Doug Lawrence

Own this Hilarity-Packed DVD Set on June 21, 2011 from Shout! Factory

Flash black to one of the most beloved animated Nickelodeon series from the 1990s when Rocko's Modern Life: Season One 2-DVD set arrives in stores nationwide for the first time on June 21, 2011, from Shout! Factory. Featuring all 26 wacky adventures of an Australian wallaby and his pals in 13 original episodes (two segments per episode), this DVD release has long been anticipated by fans but has not been available in stores until now. The collectible Rocko's Modern Life: Season One DVD is priced to own with a suggested retail price of $19.93.

Created by award-winning animator Joe Murray for Nickelodeon, Rocko's Modern Life is one of the most enduring Nick animated classics. The hit series boasts an all-star voice cast – Carlos Alazraqui (CatDog, Reno 911), Tom Kenny (SpongeBob SquarePants, Transformers animated series), Charlie Adler (The Super Hero Squad Show, Transformers), and Doug Lawrence (SpongeBob SquarePants, Camp Lazlo).

A favorite with viewers and critics alike, Rocko's Modern Life debuted in 1993. Over the course of its four-season run on Nickelodeon, the series garnered a Daytime Emmy® Award and an Environmental Media Award. Brimming with anthropomorphic social satire and offbeat humor, Rocko's Modern Life follows the misadventures of Australian wallaby named Rocko, who encounters various dilemmas and situations regarding otherwise mundane aspects of life. His best friend, Heffer, is a fat and enthusiastic cow, while his other friend, Filburt, is an easily upset turtle who often feels uncomfortable or disturbed. Ed Bighead lives next door to Rocko and detests him. These folks live in a bizarre district known as O-Town, and most of the episodes revolve around Rocko trying to cope with the absurdities and dilemmas he encounters in life.

Rocko's Modern Life is a production of Joe Murray Productions and the Nickelodeon Animation Studios. It has been sub-licensed for home video distribution to Shout! Factory by Paramount Home Entertainment and Nickelodeon.

Emmy® is a registeredtrademark of the Academy for Television Arts & Sciences/The National Academy for Television Arts & Sciences.

[field name= iframe]

[field name= iframe1]
Side Splitting Humor
Rocko's Modern Life had to be one of the best shows offered on Nickelodeon between 1993 and 1996, so I was ecstatic to receive an advanced copy for review!   The animated classic was great, because it appealed to adults and children alike.  The episodes were filled with plenty of side splitting humor and sometimes were just outright wacky!
The storyline is about a wallaby (Rocko) who  has emigrated to America from Australia only to find himself living in O Town and surrounded by annoying neighbors, freeloading pals, and various problems of modern life.   His trusty canine, Spunky, and overly plump plus dim-witted best friend, Heffer, help him get through the hysterical misadventures. In  Season One Rocko is faced with the dilemmas of joining a health club, traveling by plane, vacuum cleaners, trash day, bath time, and more!
Rocko's Modern Life: Season One consists of 2 DVDs containing a total of 26 funny misadventures in 13 original episodes.
Disc 1 (episode info quoted from inside disc cover)
1 No Pain, No Gain -In an effort to become physically fit, Rocko and Heffer join a health club.
Who Gives a Buck? – Rocko joins the millions of cash-poor consumers when he gets a credit card.
2 Leap Frogs – Mrs. Bighead tries to win Rocko's affection.
Bedfellows – Heffer moves in with Rocko.
3 Jet Scream- Rocko experiences the thrills of traveling by plane.
Dirty Dog – Rocko decides it's time to give Spunky a bath.
4 Keeping Up With the Bigheads -Mr. Bighead threatens to condemn Rocko's property if he doesn't clean up his yard.
Skid Marks- Rocko is pulled over by the police because of a missing gas cap. His car is impounded, and to get it back, he has to suffer the unspeakable torment of the
DMV.
5 Power Trip – Rocko gets a temporary promotion at the comic book store.  To fill his place, he hires Filbert.
To Heck and Back – Heffer chokes on a chicken rib cage and has an after-death experience.
6 The Good, the Bad, and the Wallaby – Rocko goes to visit his uncle at his cattle ranch.
Trash-O-Madness – Rocko scrambles to get his trash together, having missed garbage day for the last three months.
7 Spitballs – Rocko and Heffer go to the ball game.  Rocko wants to catch a foul ball, and Heffer is obsessed with getting an autograph.
Popcorn Pandemonium – Rocko dreams of going to a drive-in movie, but he and Heffer settle on the mall theater.
Disc 2
8 A Sucker For the Suck-O-Matic – Rocko gets suckered into buying a super-duper vacuum cleaner in an effort to clean his apartment.
Canned – Rocko loses his job at the u.comic store and must find a new one.
9 Carnival Knowledge -Rocko and Heffer go to the carnival and learn the secret to winning a game.
Sand In Your Navel – Rocko and Spunky cool off on a hot summer day by spending a nice, relaxing time at the beach.
10 Cabin Fever -When Rocko and Heffer go snow skiing, Heffer causes an avalanche that sends them tumbling into the vacationing Bigheads' cabin.  Rocko and Heffer are
forced to survive with the Bigheads through a horrible case of Cabin Fever.
Rinse and Spit – Filburt reminds Rocko that he saved his life when they were young and that Rocko "owes him one." Filburt is ready to collect and makes Rocko become
the guinea pig for his dentistry exam.
11 Rocko's Happy Sack – Rocko and Spunky run to the local grocery store to take advantage of a big sale
Flu-In-U-Enza – Rocko gets the flu and must be cured before the big wrestling match the next night.
12 Who's For Dinner? – Heffer invites Rocko to have dinner with his family.
Love Spanked – Rocko appears on a dating show
13 Clean Lovin' –  Spu.nky develops an unhealthy crush on Rocko's mop
Unbalanced Load – Rocko learns laundry day can be a very dangerous day.
*Set is NOT rated.
Buy It!
Rocko's Modern Life: Season One on DVD can be pre-ordered at amazon.com for $13.99!  That is a 30% savings of the suggested retail price!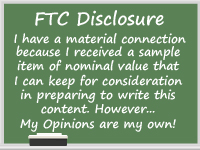 [ad#Google Adsense-1]