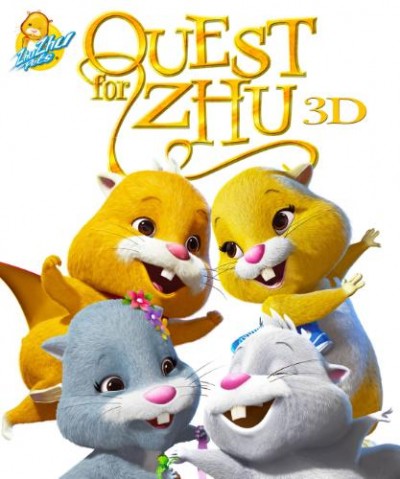 Oh my goodness this looks so cute!  I have a special treat for all you "Zhu-natics"  that are wanting to get a sneak peek at more of the "Quest for Zhu" film coming to DVD this fall!  I have the extended 1:00 trailer to share with you right here!  Check it out!
"Zhu-natics around the world will see beloved ZhuZhu Pets(R) characters come to life. Cepia LLC announces the upcoming release of two feature-length, animated films based on kids' favorite ZhuZhu Pets(R) characters, "Quest for Zhu(TM)" and "Power of Zhu(TM)" to debut exclusively on DVD in 2011 and 2012, respectively. The arrangement between Cepia LLC and Universal Pictures for worldwide television rights and home entertainment will bring the hamster characters to life in 3-D stereoscopic animation for Zhu-natics all over the world."
Visit Zhu-niverse the official home of ZhuZhu Pets!
[ad#Google Adsense-1]
I will be entered in a giveaway for a prize pack on behalf of Mom Select , no other compensation was received. Opinions are of my own.