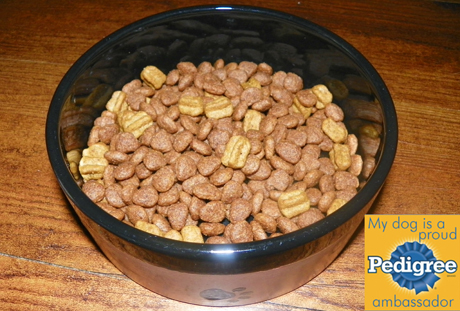 Three weeks ago Pepper decided (with my help) to switch her usual kibble and try out the new and improved PEDIGREE Dry Food recipe for small breeds.  She has been eating the new food for approximately 3 weeks now and the transition has been going great.  I haven't noticed any stomach changes such as having to go outside and do her business more often or fussy behavior she displayed while eating the previous brand of food.  Before trying PEDIGREE Pepper's feeding routine was split up into twice daily with one cup per sitting.  Sometimes she wouldn't eat the full servings and I worried if she was not feeling well or getting enough nutrition.  With the change in food she is finishing off the  bowls and seems to really enjoy the small easier to crunch kibble plus meaty taste.
As far as Pepper's skin, coat, oral health, immunity, and digestion I haven't noticed any significant changes yet.  It's only been three weeks with PEDIGREE and I think it might be too early within the program to see major improvements.  However, one thing I have noticed is she seems to be acting spunkier.  Her energy level has increased and I can't say for sure it is because of the food, but she is definitely in better spirits these days.  This to me is a good sign!
My mid-challenge impression of the new food is good thus far and I wouldn't have any problems recommending the PEDIGREE formula to friends and family who have furry babies!  Keep watching for my next update coming in two weeks!
Check It Out!
@PedigreeUS on Twitter
Pedigree Adoption Drive Facebook page
"I wrote this review while participating in an Ambassador campaign by Mom Central Consulting on behalf of Pedigree and received dog food to facilitate my reviews and a promotional item to thank me for taking the time to participate."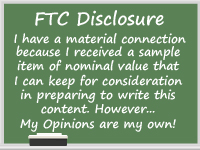 [ad#Google Adsense-1]