Kung Fu Panda is back! General Mills is teaming up with DreamWorks´ Kung Fu Panda 2 to bring the action-packed adventures right to your breakfast table.

Throughout the spring, spin fighter toys featuring Kung Fu Panda 2 characters including Po, Tigress, Shifu, Monkey, Lord Shen, Mantis, Crane and Viper can be found inside specially marked boxes of participating General Mills cereals: Cocoa Puffs® (11.8 oz.), Trix® (10.7 oz.), Golden Grahams® (12 oz.), Reese´s Puffs® (13 oz.), Cheerios® (14 oz.), Apple Cinnamon Cheerios® (12.9 oz.), Cookie Crisp® (11.25 oz.), Lucky Charms® (11.5 oz.), Cinnamon Toast Crunch (12.8 oz.) and Honey Nut Cheerios (12.25 oz.).

Let the games begin with one spin fighter toy in each box. Simply cut out the targets on the box and then use your spin fighter to try and knock them down. With eight character toys to collect, the Kung Fu fun can continue all summer long!
YUMMY!
I received a box of the Golden Grahams with the spin fighter toy and targets on the box.  The cereal was absolutely delicious!  Sometimes my family will eat the cereal straight out of the box for a great light snack.  We don't drink much milk and actually use Almond Breeze as a substitute which tasted very good over the Golden Grahams.  Give it a try and let me know what you think!
My son tried using the spin fighter toy to knock down the cut out targets and had a blast.  Kung Fu Panda is one of his favorite movies so the fun graphics were a real treat along with the Golden Grahams!
Are you planning on watching Kung Fu Panda 2?
"Kung Fu Panda 2 will be released on May 26, 2011. It is being directed by Jennifer Yuh Nelson (Kung Fu Panda), produced by Melissa Cobb (Kung Fu Panda) and written by Jonathan Aibel & Glenn Berger (Kung Fu Panda). It stars Jack Black, Angelina Jolie, Dustin Hoffman, Gary Oldman, Jackie Chan, Seth Rogen, Lucy Liu, David Cross, James Hong and Michelle Yeoh. In the sequel, Po is living his dream as The Dragon Warrior, protecting the Valley of Peace alongside his friends and fellow kung fu masters, The Furious Five. But Po's life of awesomeness is threatened by the emergence of a formidable villain, who plans to use a secret, unstoppable weapon to conquer China and destroy kung fu. Po must look to his past and uncover the secrets of his mysterious origins… only then will he be able to unlock the strength he needs to succeed."



Giveaway!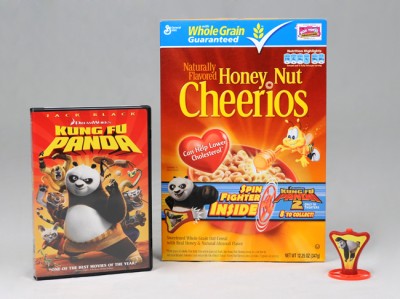 Courtesy of MyBlogSpark, one lucky reader will win a Kung Fu Panda 2 prize pack which includes one box of a participating Big G cereal, a Kung Fu Panda 2 spin fighter toy and the original Kung Fu Panda movie.  To enter the giveaway please leave a comment sharing which character from Kung Fu Panda is your child's favorite?
Extra Entries
1. Read any of my other reviews without a giveaway and leave me a comment there.  Then come back here letting me know you did. Make sure you leave ten separate comments  (example: Left a comment at review extra entry 1, Left a comment at review extra entry 2, Left a comment at review extra entry 3, ect.).   This is worth 10 extra entries.
2.Mention the giveaway on your own blog linking back to this post and MyBlogSpark.  Leave an additional comment with a link to where you blogged about the giveaway. This is worth 5 extra entries.  Make sure you leave five separate comments. (example blogged extra entry #1, blogged extra entry #2, blogged extra entry #3, ect…)
3. Follow my blog and leave me an additional comment. ( There is a little widget on my footer that shows my followers. Just click follow). If you already follow leave me a comment letting me know you already do. (3 extra entries)
4. Enter any of my current giveaways and let me know you did here. (3 extra entries)
5.Follow @ahappyhippymom and tweet about the giveaway including the hash tag #myblogspark. Please make sure you leave the link where you tweeted in your comment. TO INCREASE YOUR CHANCE OF WINNING I AM ALLOWING 1 TWEETS PER PERSON DAILY.
6. Subscribe to my feed and leave a comment. If you already subscribe leave a comment telling me you are already a subscriber.
7. Like MyBlogSpark on Facebook .  This is worth 2 extra entries.
8. Like ahappyhippymom on Facebook. Worth 2 extra entries
Winner will be chosen at random via Random.org.   Info will be forwarded to sponsor.
Open To US Residents Only- age 18 +
The contest ends May 31st,  11:59 PM eastern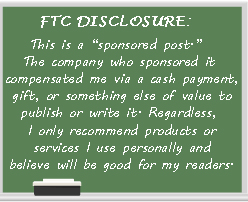 "General Mills and DreamWorks provided me with the prize pack, information, and additional prize pack through MyBlogSpark™."
[ad#Google Adsense-1]