My husband and I are wine drinkers.  No I don't mean we are whinoes, but we do enjoy a good glass of wine with our meals or sometimes as a way to relax after a stressful day.  I even use wine to cook with and always have a few bottles around the house to use in recipes such as Chicken Marsala and my tasty secret barbecue sauce. Not to mention, it's ideal to have some bottles on hand for entertaining purposes and drinking a glass has some health benefits too.
Recently Underdog Wine Merchants launched flipflop wines, a brand new collection of affordable wines that are a fantastic fit with today"s more casual lifestyles.  The hip collection consists of seven varieties including Chardonnay, Riesling, Pinot Grigio, Moscato, Cabernet Sauvignon, Merlot and Pinot Noir wines.  Priced at only  $7.00 a bottle the wine gives exceptional value yet still delivers the extraordinary aroma and flavor that wine lovers crave.  Trust me your taste buds will not be disappointed and your pocket book will thank you!
I was sent three bottles of flipflop wine for review-Riesling, Pinot Grigio, and Pinot Noir.
Riesling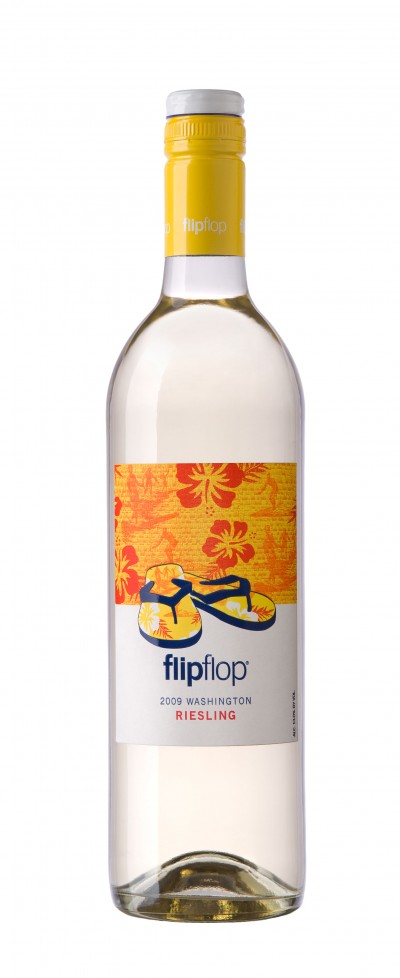 Vintage: 2009
Appellation: Washington
Tastes like: Medium-bodied, complex
Riesling with peach, apricot and melon
which leads to a satisfying, smooth
finish
It is full of: Tropical notes and sweet
aromas
Eat with: Tofu stir-fry, shredded pork
tacos and sake sashimi
Serve: Chilled
Pinot Grigio
Vintage: 2010
Appellation: California
Tastes like: Light-bodied, refreshing
Pinot Grigio with tropical citrus, ripe
pear and a zesty, clean finish
It is full of: Balanced crisp acidity
Eat with: Bruschetta, spaghetti
carbonara or eggplant parmesan
Serve: Chilled
Store: Away from direct sunlight
Pinot Noir
Vintage: 2009
Appellation: California
Tastes like: Medium-bodied, structured
Pinot Noir with bright cherry, sweet
spice and a supple, velvety finish
It is full of: Cola aromas and hints of
vanilla
Eat with: Grilled mahi mahi, baconwrapped
shrimp or chocolate chip cookies
Serve: Room temperature
Store: Away from direct sunlight
Fantastic!
I found all three wines to be fantastic.  I'm looking forward to trying the other varieties.  What I love about flipflop wines is the look and overall taste of the wine.  The label gives the wine a young and relaxed feel while the taste is not lacking in robust flavor.  I'm not a professional wine taster, but I can spot the general characteristics of a good wine and these wines are well balanced along with being delicious.    My favorite of the three was the Pinot Grigio.  It had wonderful crisp flavor and was very refreshing.  The wine is perfect for serving on a warm summer day as cool me down treat.  LOVED IT! Would I recommend flipflop wines? YES I would!
Tip A Glass For A Good Cause!
As part of the launch, flipflop wines have also partnered with Soles4Souls to give away one pair of flip-flop sandals for every bottle of wine purchased (up to 100,000 pairs for the first 100,000 bottles sold, where promotion is legal)!  I love a company that gives back and every time you purchase a bottle of flipflop wines you're helping put shoes on the feet of needy people around the world.  The unique partnership allows you to enjoy a glass of affordable wine plus at the same time you will be tipping your glass to a good cause and making a personal positive difference in someone's life. Frugal and smart is a winning combination!
About Underdog Wine Merchants
Underdog Wine Merchants is the champion of the more interesting, albeit sometimes misunderstood or under-appreciated, wines and wine styles; in a word, the "underdogs" of the wine world. We work with domestic and international winemakers to craft unique, esoteric wines that are distinctly characteristic of their origins and variety and bring wine lovers those true gems. The home of Cupcake Vineyards, flipflop, Big House and Darcie Kent Vineyards, our portfolio includes wines from California, Washington, France, Italy, Germany, Australia, Argentina and New Zealand. For more information about Underdog Wine Merchants, visit http://www.underdogwinemerchants.com. Underdog wines, always the most interesting pick of the litter.
About Soles4Souls
Soles4Souls collects, recycles and reuses shoes from warehouses of footwear companies and closets from individuals. It distributes usable shoes to people in need around the world (recycling comprises less than 2% of donated footwear). Since 2005, Soles4Souls has given away over 13 million pairs of new and gently worn shoes (currently distributing one pair every seven seconds). The shoes have been distributed in 125 countries, including Haiti, Kenya, Nepal and the United States. For more information, www.soles4souls.org
Purchase it!
flipflop wines are available in the United States from Underdog Wine Merchants and can also be found online at http://underdogwinemerchants.com/underdog-wines-flipflop. All wines have a suggested retail price of $7. Visit www.flipflopwines.com to learn more.
flipflop wines on Facebook
Keep up to date with flipflop wines and "like" their Facebook page at https://www.facebook.com/flipflopwines.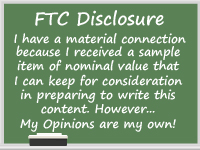 [ad#Google Adsense-1]