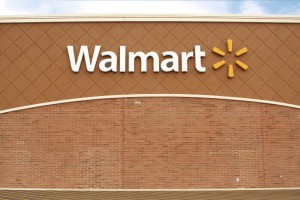 Talk about some sticky news!  Police in Maryland are on the hunt for an April Fools prankster who left a man glued to a toilet seat at a Wal-Mart store.
If caught, the jokester who saturated the seat with glue at the Elkton Wal-Mart on March 31 could face second-degree assault charges, according to Lt. Matthew Donnelly of the Elkton Police Department.
Police, along with the Singerly Fire Co. and the Cecil County paramedics, were called to the scene at about 7 p.m. where they found the 48 year old victim.  The man called for help after realizing he was stuck to the toilet seat after failing to be able to stand up and leave the superstore's restroom.
Trust me this story gets even worse!  It took the responders 15 minutes to rescue the man from from the Walmart stall, but they were unable to disconnect the toilet seat from his body.  He had to be transported to the hospital where the seat was finally removed and was later sent home with minor injuries to his buttocks.
Can you imagine?  I would have loved to hear the initial phone call made by the man who was glued to the seat!  How embarrassing!
The lesson learned should be NEVER sit before looking and to use paper toilet seat covers when relieving yourself in a public restroom! YUCK!
Do I smell a lawsuit coming?  I believe I do!
*original story by Leigh Remizowski, CNN