This Valentine's Day, take the time to show how much you care – without the hassle! Sister sites RedEnvelope and ProFlowers make Valentine's Day a cinch, offering high quality gifts for all price ranges, including gifts under $50! With RedEnvelope, choose from a vast array of timeless gifts, from jewelry to classic home accents. ProFlowers offers more traditional sentiment, like fresh and fragrant flowers, gourmet confections, and artisan gift baskets. Gone are the days of stale heart-shaped chocolates, last-minute trips to the mall, or waiting in long holiday lines at the florist: once you've picked out the perfect gift for your special someone, choose delivery dates (including day-of shipping), select gift wrap and a personalized card, then you're set!
If you're looking for time-honored Valentine's Day traditions, ProFlowers helps show the one you love just how deep your commitment goes. Not sure where to start? Find amazing bouquets (including the highest quality roses, tulips, lilies, orchids, iris, daisies and more), in ProFlowers' Valentine's Day flower collection. With any order, you'll always receive the ProFlowers seven-day freshness guarantee; flowers will bloom fresh for seven days, or they will send a new arrangement! In addition to arrangements, ProFlowers also offers gourmet Valentine gifts like truffles and dipped berries that are sweet enough for your sweetheart!
RedEnvelope caters to all your needs for Valentine's Day, and beyond! Discover exclusive and memorable gifts for the ones you love, including gifts for the man who has everything! Does he love baseball? Surprise him with a sporty Ballpark Pens set. Or, send him the Superhero cufflinks so he knows just how much he saves the day! There's many great choices in the Gifts for Him Collection. RedEnvelope also has gifts for THE most special woman in your life – Mom! How about the customizable Mother's Birthstone Necklace that holds up to 5 precious stones – one for each of her children – or the Sculpted Jewelry Tree to hold all her favorite pieces? For thoughtful keepsakes, try the Reasons I Love U Stones, or send a Story of a Lifetime memory book to keep track of all your favorite moments together. With RedEnvelope, you're sure to bring a smile to their faces this Valentine's Day!
RedEnvelope and ProFlowers make delivery a breeze. Bouquets and gifts are delivered throughout the US via UPS and FedEx, including day-of shipment. From Florida to Alaska, Proflowers and RedEnvelope make the gifting experience incredibly easy and convenient. So whether you live in Los Angeles and Mom lives in New York, or you've just started up a long-distance romance, we're here to help. Rest assured – no matter what the occasion, you can count on your gift being right on time!
REVIEW
I was given the opportunity to try RedEnvelope's services and I have to say they have some of the most unique and beautiful gifts I have ever seen!  I first started off shopping looking for a Valentine's Day gift for my hubby in the "Gifts for Him Collection" and the "mr. beer premium home brewery" immediately caught my attention.  I mean what guy wouldn't want to make his own beer and brag to all his buddies he made the tasty creation by himself ?  The  microbrew kit comes complete containing everything he would need to be able to brew 1 batch of great tasting beer at home.  The gift description says that  "Mr. Beer"  creates up to 2 gallons of beer in 14 days with simple instructions to mix the contents of the brewpack.  It also includes a reusable brew keg and 8 screw-top bottles, so once the beer is gone he could reorder the ingredients  and make another batch.  This is the perfect gift for the beer enthusiast and the hard to buy for man who almost has everything already. Too cool!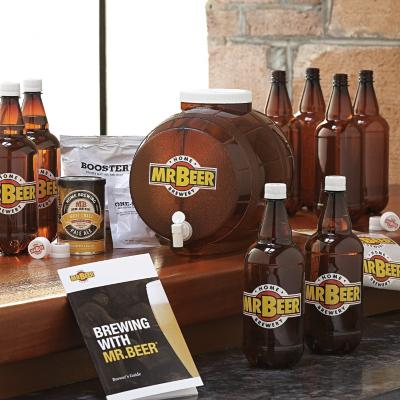 Next I began browsing the RedEnvelope's  "Valentines Day Gifts For Her" and this is when I felt my selfish horns sprout out.  Honestly, I'm a very giving person and I fully had all the intent in the world of getting a Valentine's gift for my husband with the gift certificate I was given,  BUT after seeing the beautiful jewelry and lingerie offered the little devil came out and tempted me to purchase a Valentine's Day item for myself.  Please don't think bad of me, because I'm trying to give a candid review and that  entails telling you everything I encountered while shopping at RedEnvelope along with the ugly truth.  I was enticed by the  "mother's birthstone necklace."  The necklace is  gorgeous and has a sterling-silver or 14k gold pendant measuring 1″ high, lobster clasp, a 16 1/2″-18″ long box chain, and features up to five birthstones!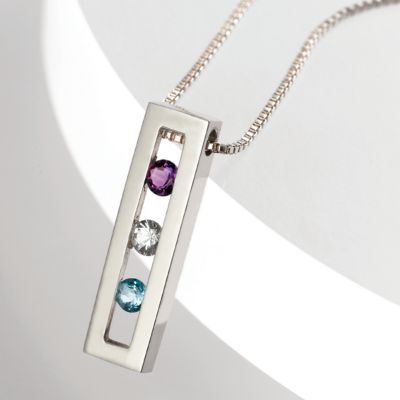 Then I saw this absolutely stunning  "smoky topaz & diamond xo ring" for just $69.95 and fell in love with it!  The ring symbolizes a kiss and the "X" is shaped by 17 round-cut smoky quartz stones, while the ring's "O" shape itself represents the circled arms of an embrace.  Additionally, the smoky quartz is accented by three diamonds (total ctw .021 carat) on either side and represents the cooperation of multiple energies toward a common goal.  Check it out!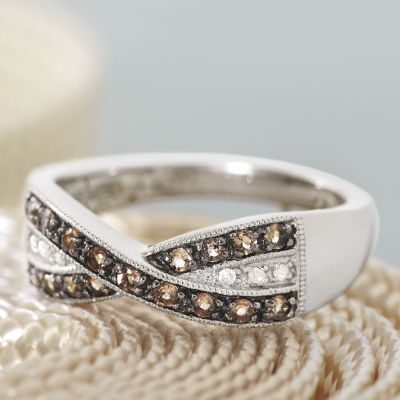 The fantastic news is I could afford to purchase both the "mr. beer premium home brewery" for hubby and the "smoky topaz & diamond xo ring" for myself!  The selfish horns retracted and I placed the two items in my cart and checked out!  The whole shopping experience was a blast and with prices being so reasonable, you can afford to be a little self indulgent while still be able to buy a quality gift for the special person in your life.
RedEnvelope.com was extremely easy to navigate and their Gift Guide makes choosing thoughtful gifts for every occasion and everyone on your list a breeze!  Plus, I liked the large collection of unique gifts under $50 which allows gift giving to be manageable when your on a fixed budget.  Furthermore, most of the items advertised were in stock and ready to be delivered in time for Valentine's Day!
RedEnvelope offers:
* Unique gifts of exceptional quality
* Exclusive gifting options you won't find anywhere else
* Highest quality, diverse gift monogramming and personalization options
* First-class gift-giving experience — for giver and recipient — that's inspired, modern and convenient
* Easy ordering via web and catalog
* Printed catalogs with seasonal themes and specials
* Exceptional, signature Gift Box presentation
* Convenient flexible delivery feature
* Varied, affordable Shipping Options
* Insider info and access to online-only specials via email
* Helpful, knowledgeable Gift Advice via live chat, or call 1-877-733-3683
GIVEAWAY!
RedEnvelope would like to give one reader a $100 gift certificate, so the winner can indulge in some Valentine's Day shopping!  To enter the giveaway please check out the Valentine's Day collection and leave me a comment sharing an item you would like most for Valentine's Day.
Extra Entries
1. Read any other review (WITHOUT A GIVEAWAY) and leave me a comment there.  Then come back here letting me know which review you did. Make sure you leave ten separate comments  (example: Left a comment at review extra entry 1, Left a comment at review extra entry 2, Left a comment at review extra entry 3, ect.).   This is worth 10 extra entries
2. Mention the giveaway on your own blog linking back to this post and RedEnvelope .  Leave an additional comment with a link to where you blogged about the giveaway. This is worth 5 extra entries.  Make sure you leave five separate comments. (example blogged extra entry #1, blogged extra entry #2, blogged extra entry #3, ect…)
3.Place my button on your blog and then leave an additional comment with a link to the page where you put the button. If you already have my button leave a comment letting me know you already have it.
4. Follow my blog and leave me an additional comment. ( There is a little widget on my sidebar that shows my followers. Just click follow). If you already follow leave me a comment letting me know you already do.
5. Follow ahappyhippymom and RedEnvelope on Twitter and tweet about the giveaway. Please make sure you leave the link where you tweeted in your comment. TO INCREASE YOUR CHANCE OF WINNING I AM ALLOWING 1 TWEETS PER PERSON DAILY.  USE THE RETWEET BUTTON AT THE BOTTOM OF THIS POST FOR EASY ENTRY.
6. Subscribe to my feed and leave a comment. If you already subscribe leave a comment telling me you are already a subscriber.
7. Like RedEnvelope.com on Facebook.  This is worth 2 extra entries.
8. Like ahappyhippymom on Facebook. Worth 2 extra entries
9. Enter any of my other ACTIVE giveaways.  Leave a separate comment for each one entered.
A winner will be chosen at random via Random.org. Upon notification the winner has 72 hours to send me their contact information.  Information will be forwarded to sponsor for prize fulfillment.
Open to U.S. residents   18+
The contest ends Feb 9th ,  11:59 PM eastern
GIVEAWAY IS OVER AND WINNER HAS BEEN ANNOUNCED.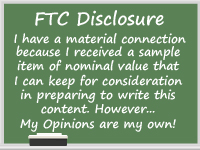 MORE CHANCES TO WIN WITH BLOGGY FRIENDS!
All of these blogs are giving away a RedEnvelope GC!  Increase your chances by entering them all!  Good luck!
My Silly Monkeys $100 Red Envelope Giveaway
Blommi $100 Red Envelope Giveaway
Busy Mommy $100 Red Envelope Giveaway
Three Different Directions $100 Red Envelope Giveaway
Being Alison $50 Red Envelope Giveaway
The Divine Miss Mommy $100 Red Envelope Giveaway
Blessings Abound Mommy $100 Red Envelope Giveaway
Shibly Smiles $50 Red Envelope Giveaway
2 Wired 2 Tired $100 Red Envelope Giveaway
The One Fantastical $100 Red Envelope Giveaway
Dealectable Mommies $50 Red Envelope
GiveawayArms of a Sister $50 Red Envelope Giveaway
The Suburban Mom $100 Red Envelope Giveaway