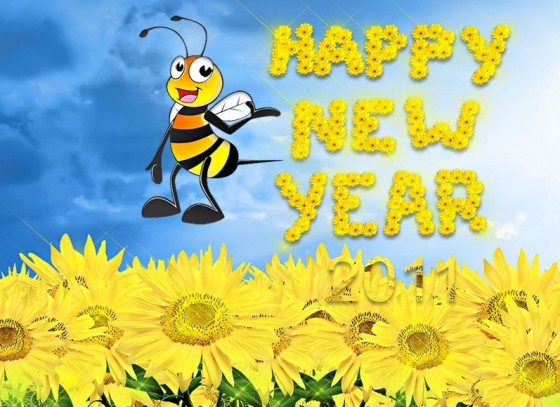 Happy New Year to everyone in the blogosphere!  My wish for you and myself in 2011 is that we all begin a healthier lifestyle and  live life to the fullest.  Release all stress, don't be trapped by dogma,  and be free portraying confidence in what you believe in.
I'm not sure if I actually have a precise New Year's Resolution, because I seem to fail and forget the commitment a few months after making it.  How many people out there stick to the goals they set under the influence of alcohol or the morning after hangover of New Year's Eve?  Not to many individuals I know!  However, the top 12 New Year's resolutions that are popular year after year (according to the USA.gov) are
* Drink Less Alcohol
* Get a Better Education
* Get a Better Job
* Get Fit
* Lose Weight
* Manage Debt
* Manage Stress
* Quit Smoking Now
* Reduce, Reuse, and Recycle
* Save Money
* Take a Trip
* Volunteer to Help Others
These are all fantastic, but the one that is missing and the MOST IMPORTANT is to spend more time with family and friends this year.  I'm hoping to reduce the time I spend on the internet and create exciting memories with my husband and children in 2011!
So what did our President Barack Obama set as his New Year's Resolution?  To repair the struggling economy and keep the recovery going.
"Our most important task now is to keep that recovery going," Obama said. "As president, that's my commitment to you: to do everything I can to make sure our economy is growing, creating jobs, and strengthening our middle class. That's my resolution for the coming year."
HELLO…what happened in 2010?  Wasn't this his New Year's Resolution last year too?   Lets hope he can accomplish at least a fourth of his plans in 2011!
What is your 2011 New Year's Resolution?
*photo credited to theholidayspot.com
[ad#Google Adsense-1]