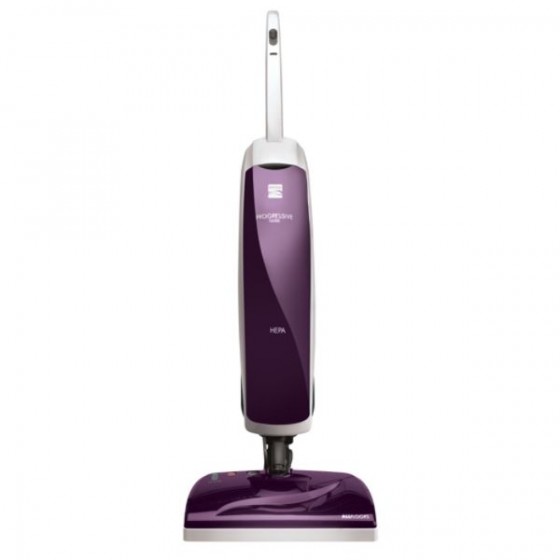 I have a dirty confession to make.  I kill vacuum cleaners.  Yes,  it's true!  I can murder a perfectly good quality vacuum in no time.  Smoking the belts, clogging the nozzle, burning up the motor and agitator seems to be my forte.  It's not that I'm hard and careless on the vacuum, but it just can't keep up with the constant crumb dropping toddler, dirt tracking teenager, and fur exploding pets.  PLUS, I have multiple surfaces the vacuum has to be able to clean such as high pile shag, super plush wall to wall carpet, wool orientals, hardwood floors, ceramic tile, carpet on the stairs, linoleum, various throw rugs, and upholstery.  I've not had one vacuum be able to successfully remove the dirt from all these surfaces and last.
Recently I was approached by Sears and asked if I would be interested in reviewing the Kenmore Progressive Glide 30100.  My initial response was…O BOY they have no idea what they are getting into, because I'm really going to put it to the ultimate dirt picking up TEST!  Then I thought how much I hated my current vacuum,  which is a heavy beast,  and agreed to try the lightweight machine.  I've been using it DAILY for approximately two weeks and this is what I've learned about the vacuum.
Kenmore Progressive Glide Features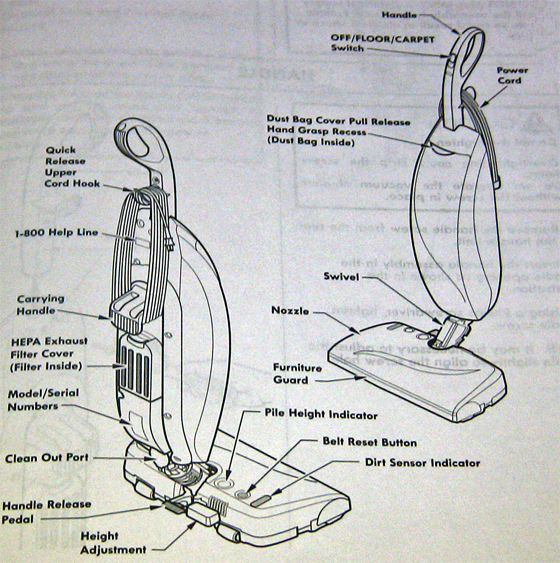 Lightweight Design
The Kenmore Progressive Glide is lightweight (12.6 lbs) and is easy to pick up and carry from room to room.  Being the vacuum is under 13lbs makes it easy to carry it up and down the stairs and move around your home without straining.
Swivel + Steering System
The vacuum contains a Swivel + steering system which allows you to effortlessly glide around corners, obstacles and furniture!  This feature helps to easily maneuver the vacuum and clean your home fast without nicking the furniture.
Convenience
The On/Off/Bare Floor controls are integrated right within the handle! There is no fussing to switch between surfaces, because all the controls are at your finger tips.  The Optimum Carpet and Bare Floor Cleaning 2 motor system lets you easily switch of the agitator via the controls in the handle to clean bare floors without scattering the dirt all over.
There are 4 pile height settings on the vacuum and you can change them by pressing the "Height Adjust Pedal" on the rear of the nozzle.  Suggested settings are:
HI- Shag, deep pile, or scatter rugs
MED – Medium to deep pile.
LO- Low to medium pile.
XLO- Most carpets, bare floors, and delicate carpets that require agitator to be turned off.
Hepa Filter
Contains a Hepa Filter and a Micron dust bag to leave cleaner air by trapping allergens.
Smart Sensors
Features a COOL dirt sensor!  The optical dirt sensor detects particles as they pass through the vacuum cleaner.  While your vacuuming, the red indicator light will come on and stay on when it senses a high concentration of particles. Once you have picked up all those particles you can't see, the indicator light will turn green.
Belt Overload Protector
The Kenmore Progressive Glide comes equipped with a belt overload protector.  This helps protect against motor damage if the agitator jams.  If the agitator slows down or stops, the belt overload protector shuts off the agitator motor.  To correct the problem shut off and unplug the vacuum, remove the clog, then press the "Belt Reest Button."
Stylish Design and Uses Less Energy

The vacuum has a sleek stylish modern feel and is a beautiful blueberry color.  You can leave it out without worrying about it being an eyesore!
It contains recyclable plastic, uses 100% recyclable packaging, and uses 17% less energy than a 12 amp vacuum.
WHAT I LIKE!
The Kenmore Progressive Glide Upright Swivel Vacuum may be lightweight, but it's  powerful!  My toddler is always playing down on the floors and it's imperative the areas are CLEAN!  The vacuum's two part motor system gives deep cleaning and allows for ultimate suction on bare surfaces.  Additionally, I love the smart sensors which detects those tiny particles I can't see in my high pile rugs and alerts me that the carpet still has more dirt to be sucked up.
Another wonderful feature is the "Belt Overload Protector!"  If you have ever burnt a belt you will know the disgusting smell that fills the room and how long it takes to fully dissipate.  The rubber can also produce a black smudge on your expensive rug which is almost impossible to remove.   The "Belt Overload Protector" stops this from happening and also saves you time and money from having to keep replacing the belts.
The vacuums Swivel+ steering system is awesome!  I can maneuver around my home picking up dirt, fur, and other gross things FAST!  It immensely cuts the time down on the task which can be spent doing something more thrilling.
I LOVE the ability of switching between surfaces with a simple click on the handle.  I have area rugs on wood floors and I can thoroughly clean one surface and move to another almost instantaneously.
QUICK DEMO
My hubby wanted to do a quick demo of the Kenmore Progressive Glide!  Unfortunately, the sound isn't the greatest because you can't hear him over the vacuum.  However, I think he did a pretty good job showing off the features anyways.  This is his first vlog and I'm so proud of him!  Check it out!
WHAT I WOULD CHANGE
The vacuum has NO ATTACHMENTS!  Yes I said NOOOOOO attachments!  Sigh…this is my main pet peeve about this vacuum.  I have pets who love to sleep on my furniture and leave their signature of fur behind. As much as I love my fur babies,  I can't stand the fur on my furniture.  I need a vacuum with a good upholstery attachment to suck this stuff up.  PLUS, I have carpet on my stairs which is a high traffic area and needs to be cleaned daily.  Even though the vacuum is lightweight it still is to difficult to pick it up and vacuum every step with ease. I have to have tools to get all my surface areas clean!
Bags are another dislike of mine, because they are costly!  I like being able to just dump out the dirt and go.  I prefer canister bagless vacuums with a washable filter over the cleaners that constantly need their bags plus filters replaced.
Other than those two things, I wouldn't change anything!
A GOOD FIT
I would recommend this vacuum to the elderly or  individuals looking for a lightweight vacuum.  This is a perfect cleaning machine for college students who are living in dorm rooms and have a limited amount of space.
NOT SUITABLE FOR…
If you have children and pets you might find this vacuum not suitable to do all your cleaning tasks.  With no attachments offered,  it can only pick up dirt on level floor surfaces and your upholstery plus stairs would need to be cleaned with something else.
WILL UPDATE IN TWO MONTHS
Keep watching for my update in approximately two months on how well the Kenmore Progressive Glide Upright Swivel Vacuum stood up to my dirty floors.  Will I murder this vacuum like I do all the rest?  I'll be back to give you the truth!
BUY IT
The Kenmore Progressive Glide 30100 can be purchased at Sears for $299.99!
Follow Sears Online:
twitter: http://twitter.com/SearsBlueCrewHA
Facebook: http://facebook.com/SearsBlueApplianceCrew
YouTube: http://youtube.com/BlueApplianceCrew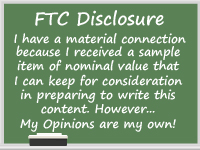 [ad#Google Adsense-1]