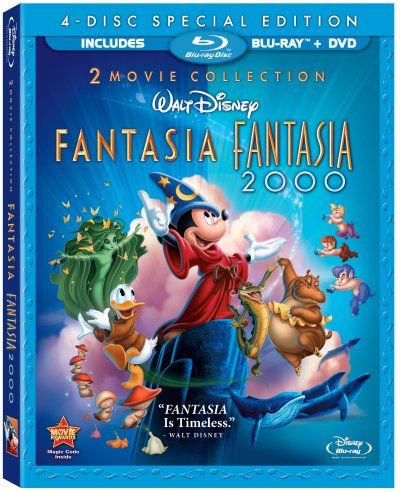 On November 30th, Walt Disney Studios Home Entertainment released FANTASIA/FANTASIA 2000: 2-Movie Collection Special Edition.  Fantasia, a film based upon seeing music and hearing pictures, is one of Disney's most highly regarded classics.  The epic movie was established in 1938 when Walt Disney was having dinner and ran into the famous British orchestral conductor Leopold Stokowski.  Disney shared his plans with him of creating a new Mickey Mouse short featuring a piece of classical music "The Sorcerers Apprentice."  He asked if he would be interested in conducting the music and  Stokowski being a big fan of Disney agreed. The chance meeting lead to the two men collaborating on an entire concert of classical music interpreted in animation.
Fantasia, a timeless masterpiece themed about order and harmony brought out of chaos, is hosted by Dean Taylor a well known music critic, composer, and broadcaster.  The movie  opens with Toccata and Fugue in D Minor by Johann Sebastian Bach which was his signature piece.  Eight sequences follow including:
The Nutcracker Suite (Pyotr llyich Tchaikovsky)
The Sorcerer's Apprentice (Paul Dukas)
[field name = iframe]
The Rite Of Spring (Igor Stravinsky)
Meet The Sound Track
The Pastoral Symphony (Ludwig van Beethoven)
Dance Of The Hours (Amilcare Ponchielli)
Night On Bald Mountain (Modeste Moussorgsky)
Ave Maria (Franz Schubert)
The 125 minute film was rereleased theatrically in 1946, 1956, 1963, 1969, 1977, 1982, 1985, 1990, and on video in 1991.  NOW you can feast your eyes on the musical extravaganza brilliantly restored for the first time ever in high definition—-the way Walt envisioned!
Directed by Samuel Armstrong, James Algar, Bill Roberts, Paul Satterfield, Hamilton Luske, Jim Handley, Ford Beebe, T. Hee, Norm Ferguson, and Wilfred Jackson. Animators: Les Clark, Fred Moore, Preston Blair, Marvin Woodward, Riley Thompson, Cornett Wood, Cy Young, and Bob Wickersham.
FANTASIA 2000
According to the commentary from Didier Ghez (author of Walt's People), the visions of Walt was to always have a series of Fantasias to follow.  It was going to be a work in progress forever.  FANTASIA 2000 is a fulfillment of Disney's dream and begins where its famous predecessor, FANTASIA, left off.  The film contains completely new segments with the exception of "The Sorcerer's Apprentice."  The music is provided by the Chicago Symphony Orchestra, conducted by  James Levine and features a variety of celebrities including Steve Martin (Introductory Host), Itzhak Perlman (segment "Pines of Rome"), Quincy Jones (segment "Rhapsody in Blue"), Bette Midler ((segment "Piano Concerto No. 2, Allegro, Opus 102"), Teller (segment "The Sorcerer's Apprentice")and others.  The show begins with Ludwig van Beethoven's Symphony No. 5 in C minor and displays beautiful abstract images  resembling butterflies with the contrast of light and darkness.  Following musical animation shorts in order :
Pines of Rome (Ottorino Respighi)
Rhapsody in Blue (George Gershwin)
Piano Concerto No. 2 (Dmitri Shostakovich)
The Carnival of the Animals, Finale (Camille Saint-Saens)
The Sorcerer's Apprentice (Paul Dukas)
Pomp and Circumstance – Marches 1, 2, 3 and 4 (Edward Elgar)
Firebird Suite – 1919 Version (Igor Stravinsky)
Destino
Fantasia 2000's  Blu-ray features Destino, an Academy Award nominated animated short film.  The six minute short originally collaborated  between Walt Disney and Salvador Dali began in 1946, but due to financial concerns during the World War II era production stopped.  It wasn't until 2003 when Walt Disney's nephew Roy Edward Disney decided to pick up the project, Destino was finally completed.
The film is about Chronos and the love he has for a mortal female.
[field name = iframe1]
My Thoughts
I received a Blu-ray copy of FANTASIA/FANTASIA 2000 for review.  I sat down and watched both films back to back with my son and daughter.  My son lost interest during some of the shorts, but surprisingly enough was captivated during Fantasia's "Rite Of Spring" which tells the story of the history of the Earth and the  extinction of the dinosaurs.  However, my daughter watched both films with me and enjoyed the musical animation masterpieces throughout.   I believe the two films appeal to a more mature audience and toddlers will lose interest for most of the duration.
The Nutcracker Suite on FANTASIA Blu-ray was SUPERB!  It was my ultimate favorite and depicted the changing of the seasons with birth, growth, decay, and death.  It starts with the "Dance of the Sugar Plum Fairy" and you watch as fairies sprinkle drops of dew on every flower bringing them to life. The animation is flawless and remastered to perfection.  Next is the "Chinese Dance" which features seven tiny mushrooms resembling Chinese shake off dew drops and perform a cute whimsical dance.  Too cute! Following that is four more dances including "Dance of the Flutes," "Arab Dance,""Russian Dance," and the "Waltz of the Flowers."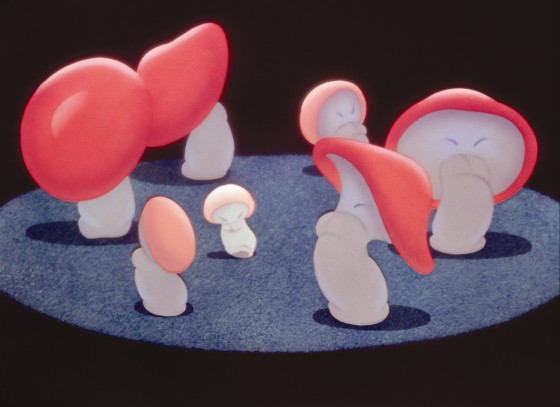 Both films include the very well known "The Sorcerer's Apprentice" short.  A favorite for all ages!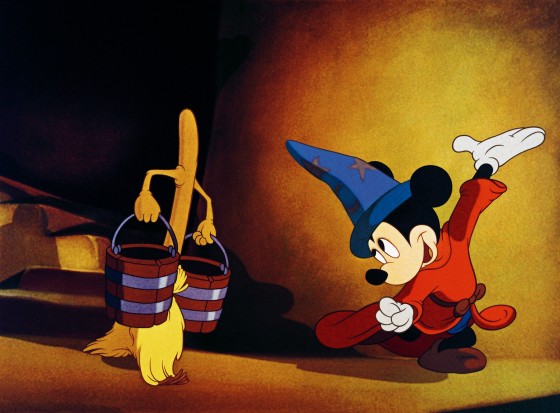 About FANTASIA/FANTASIA 2000
Fantasia and Fantasia 2000 — the magical, animated musical masterpiece and the contemporary classic inspired by it — debut in highly anticipated Blu-ray High Definition and DVD 2-Movie Collection Special Editions on November 30. Walt Disney Studios Home Entertainment is opening the Disney vault to be able to present these two films that broke the boundaries of imagination in the highest quality possible.
The Fantasia and Fantasia 2000: 2-Movie Collection Special Edition will be available in a 4-disc Blu-ray Combo Pack ($45.99 SRP) and a 2-Disc DVD ($39.99 SRP) for a very limited time only. The Blu-ray transformation of Fantasia and Fantasia 2000 will reveal the magic, music and majesty of both films as never before experienced, with state- of-the-art picture restoration of the original Fantasia and pristine 7.1 Digital Theater System Hi-Def Surround Sound. The Blu-ray combo pack is a tremendous value featuring, in addition to the two films in two different formats, a wealth of bonus features.
Among those Blu-ray special features is the highly requested Academy Award® nominated short Destino. Available for the first time ever on Blu-ray, the seven minute film is the result of a unique collaboration between Walt Disney and Salvador Dali begun in 1946, but put on hold due to studio financial concerns. In 2003, Roy E. Disney worked with a team of modern day animators to complete the film as a tribute to Walt's pioneering artistic vision. Accompanying the highly anticipated short is an all-new feature length documentary entitled "Dali & Disney: A Date With Destino," which explores the origins of the relationship between Disney and Dali, their collaboration on Destino, and ultimately how the film came to fruition so many years after its inception.
Fantasia, an unprecedented and magnificent feast of music and animated images, was initially released by the Studio in 1940 as a "road show" release. The following year, at the 14th Annual Academy Awards, Fantasia earned two Special Awards. The first was given to Walt Disney and associates for their outstanding contribution to the advancement of the use of sound in motion pictures, being the first commercial film released in multi-channel sound using a process called Fantasound, and the second to conductor Leopold Stokowski and his associates "for…unique achievement in the creation of a new form of visualized music…thereby widening the scope of the motion picture as entertainment and as an art form."
Considered avant-garde during its time, Fantasia has gone on to become one of the most popular movies of all time and today is considered a classic. In 1990, the film was selected for preservation in the United States National Film Registry by the Library of Congress as being "culturally, historically, or aesthetically significant." Featuring the Philadelphia Orchestra, conducted by Stokowski, this groundbreaking film, which consists of animation set to eight musical pieces, is narrated by Deems Taylor and includes an appearance by Mickey Mouse (voiced by Disney himself).
Equally impressive is Fantasia 2000, the awe-inspiring extravaganza of sight and sound, executive produced by the late Roy E. Disney. Featuring an array of celebrity hosts including Steve Martin, Bette Midler, James Earl Jones, Penn and Teller, Angela Lansbury, Itzhak Perlman and Quincy Jones, the film, like its predecessor, expertly visualizes classical music compositions with various forms of animation and live-action introductions. Fantasia 2000 is primarily performed by the Chicago Symphony Orchestra, and conducted by James Levine.
Synopsis: The dreams and visions of Walt Disney come to life in Fantasia, which blends music and film magic into an exhilarating movie-going experience. Unforgettable images are brought to life by some of the world's best music, and highlighted by the comedy of Mickey Mouse as a troublemaking sorcerer's apprentice, along with the beauty of winged fairies and cascading snowflakes, the majesty of Noah's ark and even plump hippos performing ballet in tutus.
Motivated by his uncle's foresight, Roy Disney continued the magic with Fantasia 2000 which begins where its predecessor left off. There are seven completely new segments, and viewers watch a bustling Depression-era metropolis in the style of Al Hirschfeld's famous cartoons, a flock of flamingos with slapstick yo-yo talents, an ark full of animals gathered by Donald Duck as Noah's first mate, and musical life breathed into a family of flying humpback whales.
Fantasia DVD Bonus Features:
• New Audio Commentary with Disney historian Brian Sibley
• Disney Family Museum (running time: approx. 5 minutes) – Walt's daughter Diane Disney-Miller takes viewers on a tour of the new Disney Family Museum in San Francisco, California featuring a very large exhibit on Fantasia and most importantly, the Schultheis notebook with long lost Fantasia production notes found in more recent years in the walls of a convent.
Fantasia Blu-ray Bonus Features: Everything on the DVD plus:
• Disney View – This viewing mode maximizes the Blu-ray viewing experience with a 16 x 9 aspect ratio. Original artwork created by a Disney artist, in a style that complements the beauty of the film.
• The Shultheis Notebook: A Disney Treasure (running time: approx. 14 minutes) –An in depth look at the recently discovered Schultheis Notebook. The detailed log was created by Herman Schultheis, an effects man on Fantasia, and intricately breaks down the film from a technical view. Many of the special effects used in Fantasia were a mystery to modern day animators until this notebook was recovered.
• Interactive Art Gallery and Screensavers – Viewers can explore the artwork of Fantasia as never before, in HD resolution with unique Blu-ray interactivity and programming.
• Audio Commentaries from Fantasia Legacy Collection o With executive producer Roy E. Disney, conductor James Levine, animation historian
John Canemaker, and Scott McQueen, manager of film restoration.
* Audio commentary with interviews and story note recreations by Walt Disney, hosted by John Canemaker.
Fantasia 2000 DVD Bonus Features:
• Musicana – Walt's Inspiration for a Sequel (running time: approx. 10 minutes) – This documentary reveals rarely-seen art created for Musicana, a late 1970's project intended as a Fantasia sequel with a focus on exploring other cultures via their greatest musical compositions. Viewers are offered a look at the origins of pieces that were started by Walt, such as "The Emperor and the Nightingale" which was then taken over by a very young John Lasseter. Ultimately, Musicana was stopped to begin production on "Mickey's Christmas Carol," but the memories of this piece still live on with the animators who conceived it.
Fantasia 2000 Blu-ray Bonus Features: Everything on the DVD plus:
• Dali & Disney: A Date With Destino (running time: 82 minutes) – This feature length documentary explores the collaborative relationship between Walt Disney and Salvador Dali, revealing how and why the Destino short came to fruition under the lead of Roy E. Disney in 2003 so many years after its inception in 1946.
• Destino (running time: approx. 7 minutes) – The legacy of Walt Disney and Salvador Dali lives on in this highly anticipated short film.
• Disney's Virtual Vault — BD-Live Feature Original DVD Bonus Features from Legacy Collection
• Audio Commentaries from Fantasia Legacy Collection (total running time: 84 minutes) With executive producer Roy E. Disney, conductor James Levine, and producer Don Ernst. Audio commentary with the directors and art directors for each segment.
About Walt Disney Studios Home Entertainment Combo Packs (Blu-ray + DVD in a single package): To provide consumers with unprecedented quality, value and portability of their favorite Disney classics, in 2008 WDSHE pioneered the Combo Pack – Blu-ray Disc(s) plus a DVD in a single package. Classic Disney titles released as Combo Packs include Sleeping Beauty, Pinocchio and Snow White and the Seven Dwarfs.
The Fantasia and Fantasia 2000: 2-Movie Collection Special Edition Blu-rayTM + DVD Combo Pack is priced at $45.99 SRP and the 2-Disc DVD set is priced at $39.99 SRP.
STREET DATE: November 30, 2010
Direct prebook: Distributor prebook: Pricing:
Feature run time:
Rated: FastPlayTM:
October 5, 2010 October 19, 2010 4-Disc Blu-ray Combo Pack: $45.99 SRP 2-Disc DVD: $39.99 SRP 125 min – Fantasia; 75 min – Fantasia 2000 G FastPlay enabled
Blu-ray Discs Aspect ratio: Sound/Language Tracks:
Subtitles:
DVDs: Aspect ratio:Fantasia – Sound/Language Tracks:
Subtitles:
Fantasia – 1.33:1, Fantasia 2000 – 1.78:1 7.1 DTS-HD Master Audio 5.1 DEHT French and Spanish Language Tracks English SDH, French and Spanish
1.33:1, Fantasia 2000 -1.78:1 5.1 Disney Enhanced Home Theater Mix (DEHT), 5.1 DEHT French and Spanish Language Tracks English SDH, French and Spanish Subtitles
For more than 85 years, The Walt Disney Studios has been the foundation on which The Walt Disney Company (DIS: NYSE) was built. Today, the Studio brings quality movies, music and stage plays to consumers throughout the world. Feature films are released under four banners: Walt Disney Pictures, which includes Walt Disney Animation Studios and Pixar Animation Studios, Disneynature, Touchstone Pictures and Marvel. Through the Home Entertainment division, innovative distribution methods provide access to creative content across multiple platforms. Original music and motion picture soundtracks are produced under Walt Disney Records and Hollywood Records, while Disney Theatrical Group produces and licenses live events, including Broadway theatrical productions, Disney on Ice and Disney LIVE!. For more information, please visit www.disney.com.
ACTIVITIES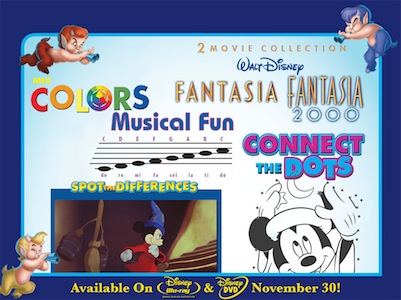 Download free activities for the kiddies including coloring sheets, connect-the-dots, and more!
SAVE $10 Off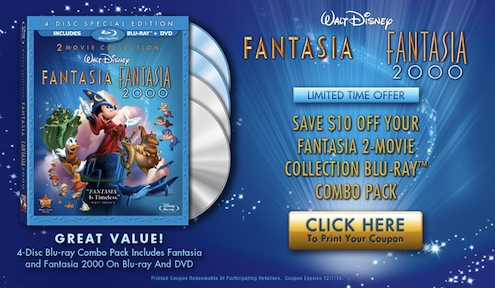 Save $10 off the purchase of the recent release of FANTASIA/FANTASIA 2000: 2-Movie Collection Special Edition on Blu-ray & DVD!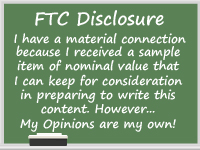 [ad#Google Adsense]