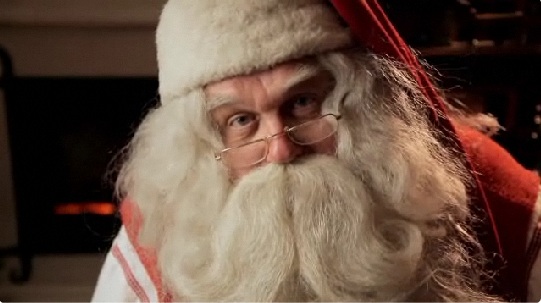 Santa Claus is back with his Portable North Pole console and is ready to give his personalized video message to your family members and loved ones!  This year the console has been updated to show more of Santa's secret village.  PLUS, now your able to sign up for a free membership which allows you to keep tract of  your personal message history and exclusive content!
Send a little magic to toddlers, children, and grown-ups straight from the big man in red!  I LOVE this FREE service and think it's so much fun to watch the expressions from children (and big kids too) who see Santa directly talking to them and how he knows personal information.   SANTA SEES EVERYTHING!  All you do is plug in a few details and the "technological marvel" will do the rest.
New features for 2010 include  addressing specific user categories (friends, business relations, lovers etc.), more personalization according to each person's profile and an application for iPhone, iPod and iPad.  There is also a  "Behind The Scenes"  section answering popular questions about Santa and life in the North Pole such as What does Santa do when there is a fire in the chimney?, How does Santa know if you've been naughty or nice?, Why does Santa have a long white beard?, and more!
Additionally, starting December 1st, the DHR's (Department of Human Relations) first official publication, "Live from the Village," will launch giving children  the opportunity from all over the world to follow the excitement as the elves get everything ready for Christmas.
Here is a peek at a few scenes from the video message I made for my husband…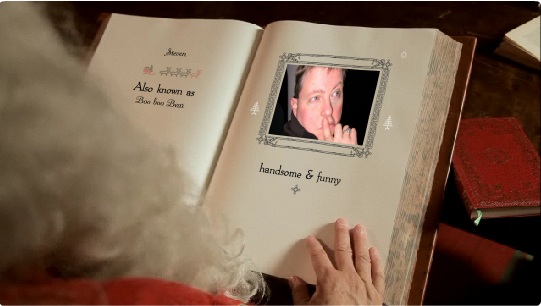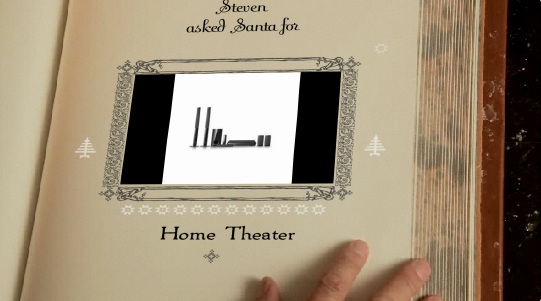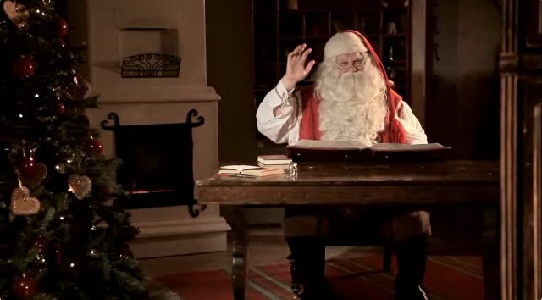 I don't see a limit on how many messages you can create,  so have fun and spread the holiday magic around!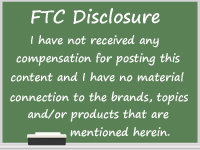 [ad#Google Adsense]