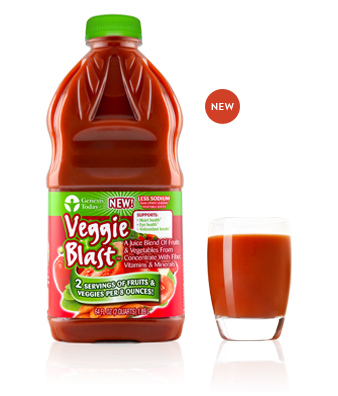 I LOVE Genesis Today products and drink their Acai Berry Juice daily!  It gives me a healthy boost of energy and tastes so good.  Now through August 22 if you post a picture on the Genesis Today Facebook wall of yourself enjoying your favorite Genesis Today product, they will send you a free 64oz bottle of their newest superfruit juice: Veggie Blast!
The Genesis Today products usually sell for approximately $6.00 for a 64 oz at my local Walmart.  It may be more expensive than your average juice, but its well worth the cost to me!  I can't get enough of the stuff.
If you want to try the Genesis Today products and enter to get your FREE Veggie Blast, go here and download a coupon for $1.00 off a 64 0z of your selected juice choice and save some money!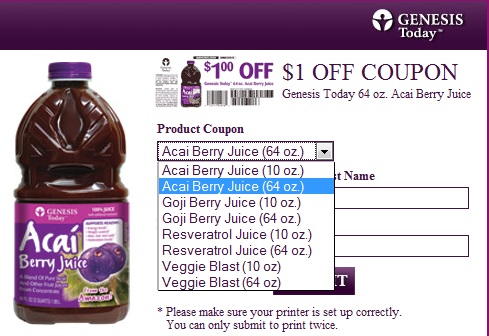 [ad#Google Adsense]