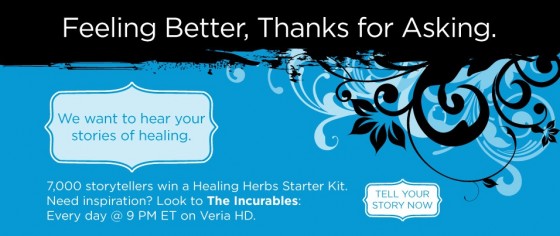 Veria is giving away free Healing Herb Starter Kits to individuals who share their stories of healing.  In 500 words or less,  describe how you or a loved one survived a health crisis and all the things and people that helped you through.  If your entry is one of the first 7,000,  you will receive a  kit that contains a set of 3 medicinal plant seeds, usage description and growing instructions. The seeds are peppermint, rosemary and basil. Hurry!
The Healing Herb Starter Kits will be granted on a first come first serve basis.  All participants who will be receiving the kits will be contacted via email after September 13, 2010.
The last time I looked there was only 720 entries thus far, so you still have time to submit your story and score a free kit!
[ad#Google Adsense]