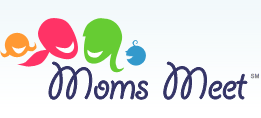 Are you a mom you is enthusiastic about parenting and green living?  Why not sign up to become a Green Mom Ambassador and share your passion for green living with other  moms!  Plus,  you get to try really great products from some of the best natural and organic companies like Amy's Kitchen, Nature's Gate, Wild Planet, EO, Wallaby Yogurt, To Go Brands, Pamela's, Wholesome Sweetener, and more!
Being a Green Mom Ambassador is a great way to:
"* learn more about rais­ing health­ier kids
* meet new friends
* receive free prod­ucts and ser­vices for your group to review
* receive a Mom Ambas­sador Gift just for you
* be a voice for your com­mu­nity and influ­ence green prod­ucts and services"
Sound good?  If you would like to apply go here and take the survey (8-10 minutes).  Next you will have to read through some training material to familiarize yourself with the program and learn what's required of a Mom Ambassador.  IMPORTANT:  At the very end of the training material,  which only takes a few minutes to read,  is a place to add your contact address for them to be able to send you samples and materials.  Make sure you use the same email address you did on the application.  That's it!  You should see a "Congratulations screen" welcoming you as a new official Mom Ambassador for Moms Meet. YEAH!
Make sure to check out Moms Meet on Facebook too!
[ad#Google Adsense]