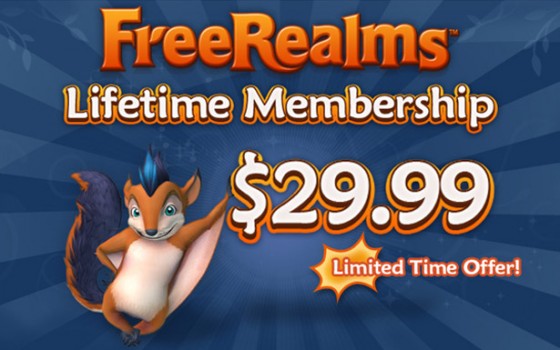 FreeRealms is offering a LIFETIME membership for just $29.99!  This is an amazing opportunity to save some cash.  You can get a lifetime membership for about the same price as paying month to month for 6 months and never have to worry about renewing your subscription ever again!
If you have previously purchased a 12 month subscription, you will automatically be converted to a Lifetime Membership at no extra charge.  YEAH!
FreeRealms is still free to play, but buying a membership gives the player access to exclusive content that enables them to experience game play in a whole new exciting level.
HURRY, the LIFETIME deal expires August 2nd, 2010 (at Noon PDT).
[ad#Google Adsense]