[ad#Google Adsense-1]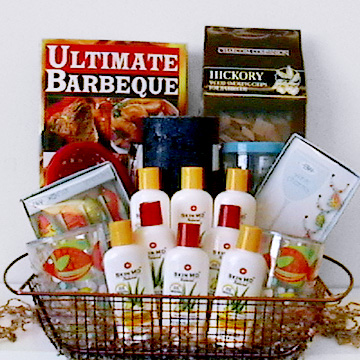 Skin MD Natural would like to help you throw the perfect 4th of July bash with their Backyard BBQ Giveaway valued at over $300!   The prize basket includes:
* 5 Bottles Skin MD Natural SPF+15
* 5 Bottles Skin MD Natural Original
* 6 Red Hotdog & Fry Serving Baskets
* 16 Piece Blue Cutlery Set
* 4 Pack Insulated Fish Tumblers
* 4 Pack Fish Party Spreaders
* 6 Pack Fish Wine Charms
* Ultimate Barbeque Cook Book
with over 300 Recipes
* All Natural Caribbean
Burger Blend Seasoning
* Hickory Wood Smoking Chips
* Non Stick Grill Basket
* Decorative Patriotic
Candle Holder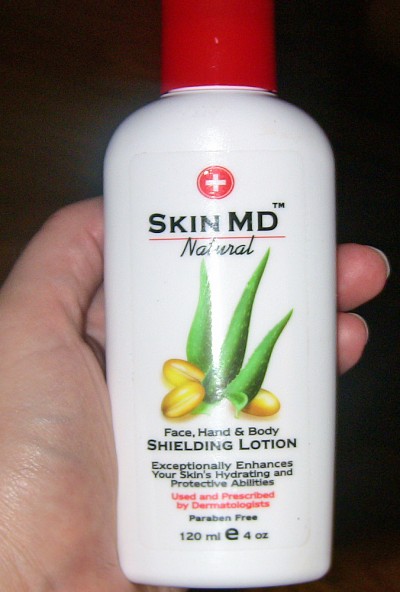 OMG, I want to win this!  Ever since I was introduced to Skin MD Natural Shielding Lotion back in February,   I've been using it daily on my face.   Its the ONLY lotion I can say works the best for my skin and moisturizes without causing me to have breakouts.  Its a little more expensive than your average bottle of lotion ($18), BUT for me its worth every penny spent.   I use it to help smooth out the fine lines around my eyes and as a base before applying my mineral makeup.  I LOVE this stuff.
If you would like to win the awesome  Skin Md Natural basket as bad as I want to, here is how to enter…
* Mandatory Entry Required:
Sign up for the Skin MD  healthy skin newsletter and receive a free 20 page Summer Skin Care Guide
* Extra Entries:
Follow @Skinmdnatural on Twitter
Tweet about the giveaway including a link to the giveaway page
Like Skin MD Natural on Facebook
Share the giveaway on your Facebook Wall including a link to the giveaway page
Write a blog post about the giveaway and send a link to giveaway@skinmdnatural.com
THE GIVEAWAY ENDS:
* June 25th, 2010 and the winner will be contacted using the email given at sign up for the
skin care & beauty newsletter.
* Winner will have 24 hours to respond.
* If no response is received another winner will be chosen.
RULES FOR ENTRY:
Must be 18 years of age or older and a resident of US or Canada
SAVE!
Skin MD Natural is offering 20% off all during the month of June!  To get your savings enter the discount code SUMMER10 during check out at www.skinmdnatural.com.
PLEASE DO NOT ENTER HERE.  THIS IS JUST A NOTIFICATION LETTING YOU KNOW ABOUT THE PRIZE AND NOT AN ACTUAL AHAPPYHIPPYMOM.COM GIVEAWAY.
*This post was written as an entry into the Skin MD Natural 4th of July Backyard BBQ Giveaway.  No compensation was received.